Iigo lea / Eller hur
"Iigo lea?" means "right?", in Swedish "eller hur?" . It is an expression used to confirm consensus and it was the first Sami expression I picked up. Monica Blind Påve and I chose to give the exhibition At Norrbottens Museum the title Iigo lea because we think the expression describes our collaboration in a good way.
Monica Blind Påve and I both work with jewellery and craft but on different sides of Sweden. Monica in Övre Soppero in the north east, and I in Gothenburg in the south west. Three years ago, we got to know each other during an Artist in Residence project. Since then, we have visited each other's workshops and shared our experiences, sources of inspiration and materials. The result was shown at Norrbottens Museum 2nd June – 26th September 2021.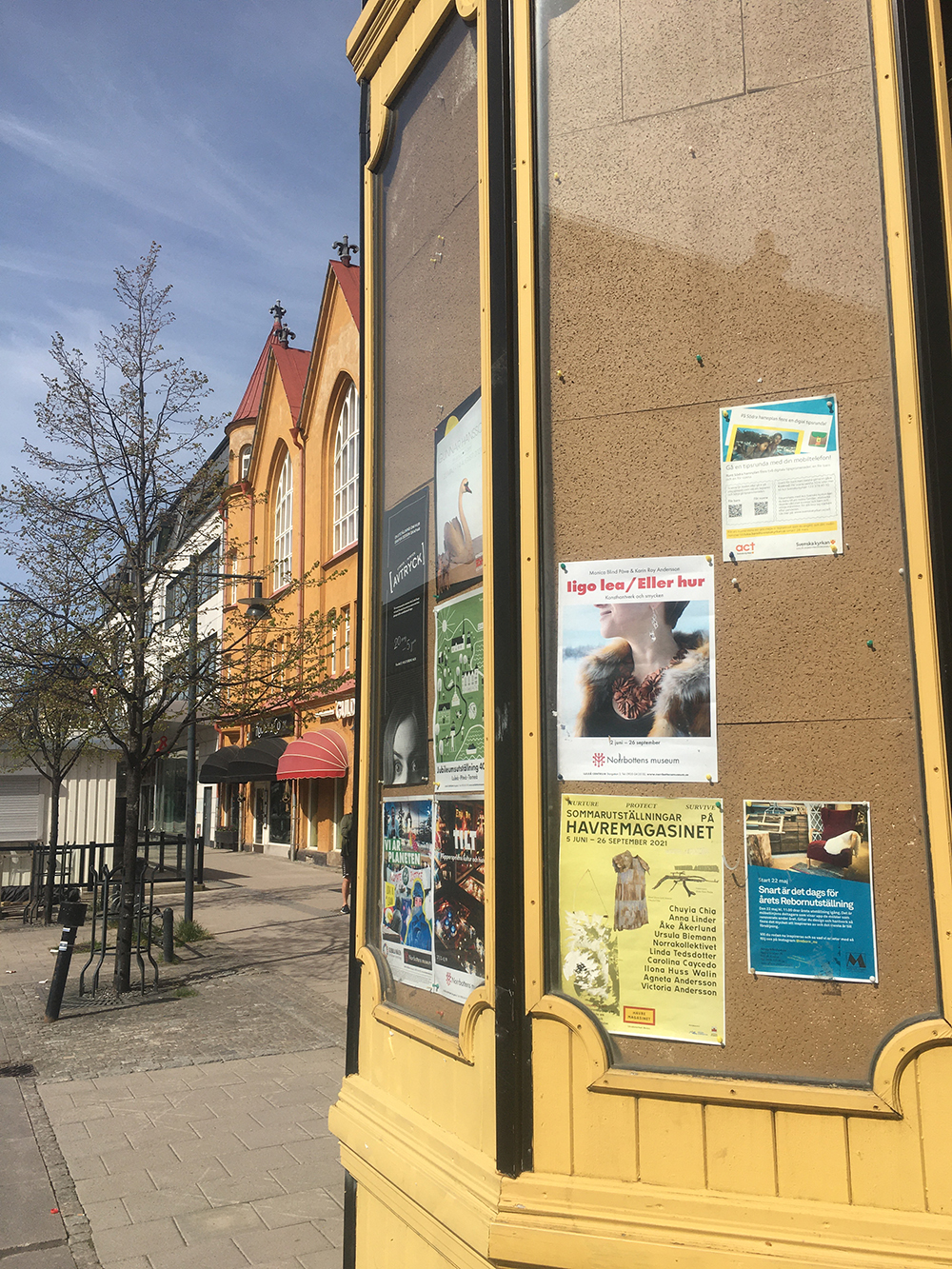 Monica Blind Påve works with silver and with duodji. She learned the craft from her older sister Solveig and her mother Anna-Maria. Monica has also attended various educations with focus on arts and crafts. For example at the Sami education center in Jokkmokk. Monica draws her inspiration from her own culture but develops the traditional forms and techniques in her own way. The pattern on her dad's knife turns into silver earrings, or a large facade decoration in steel.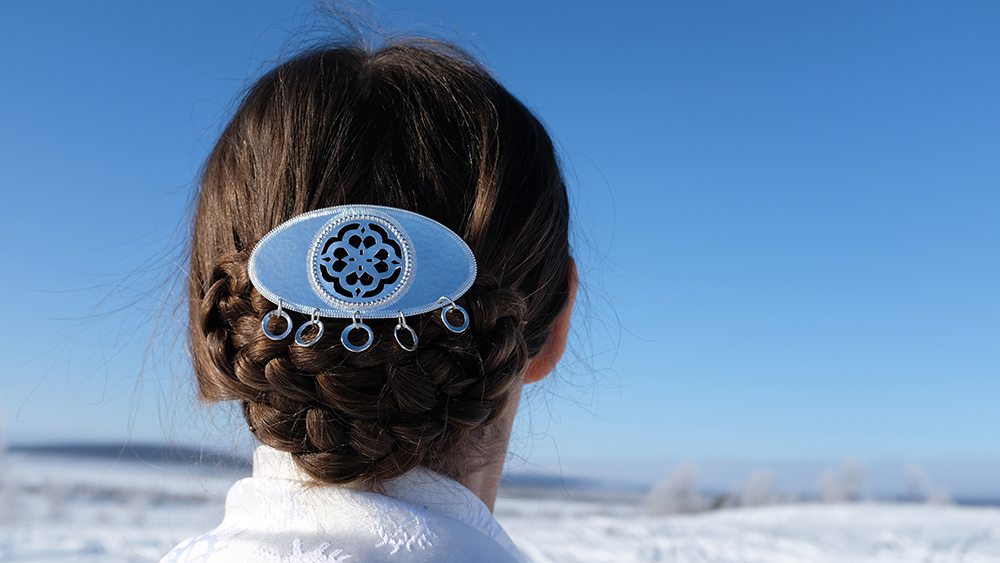 Násti, 2020, brooch, silver. Monica Blind Påve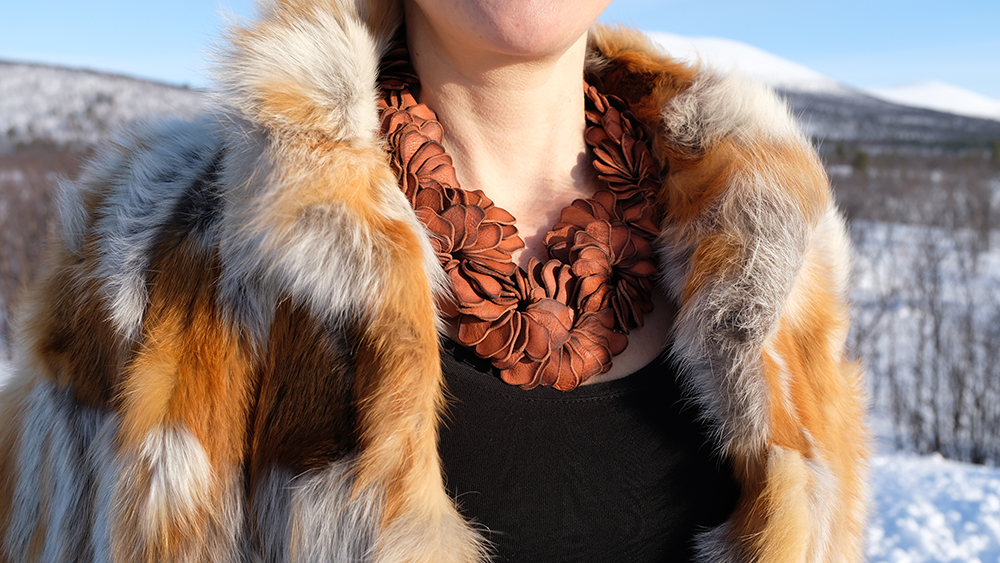 Jenny's, 2021, necklace, naturally tanned reindeer skin, steel, brass and thread. Karin Roy Andersson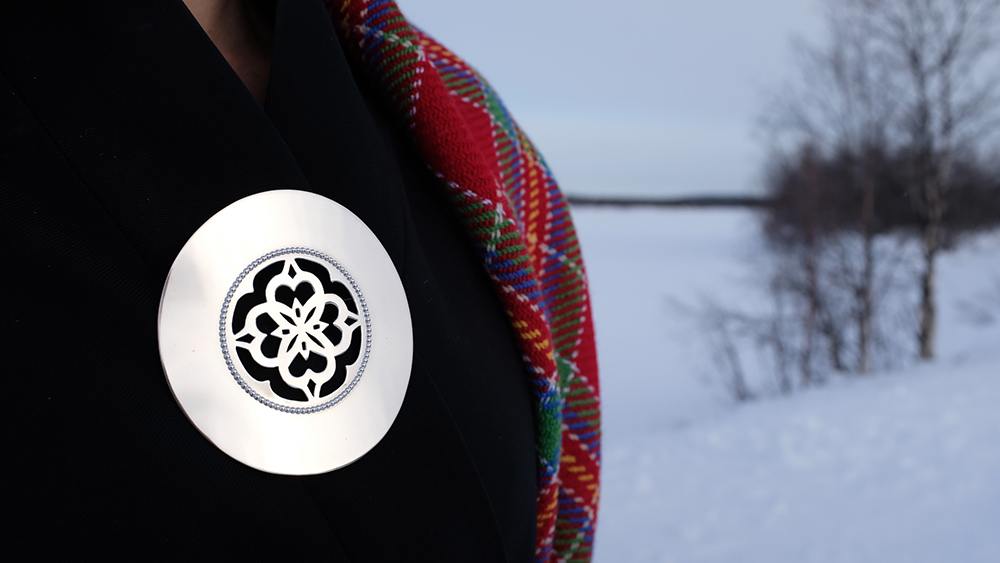 Násti, 2020, brooch, silver. Monica Blind Påve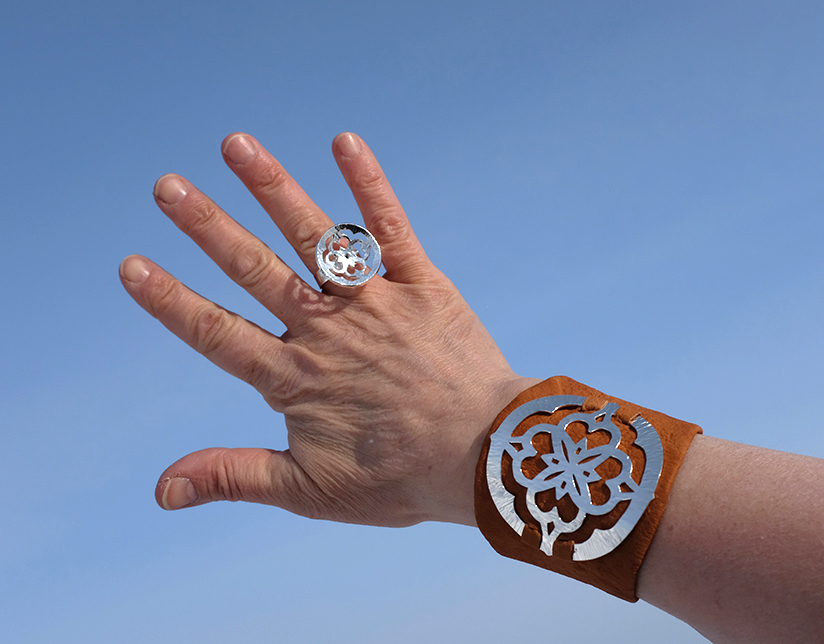 Násti, 2020, ring and bracelet, silver and naturally tanned reindeer skin.
Monica Blind Påve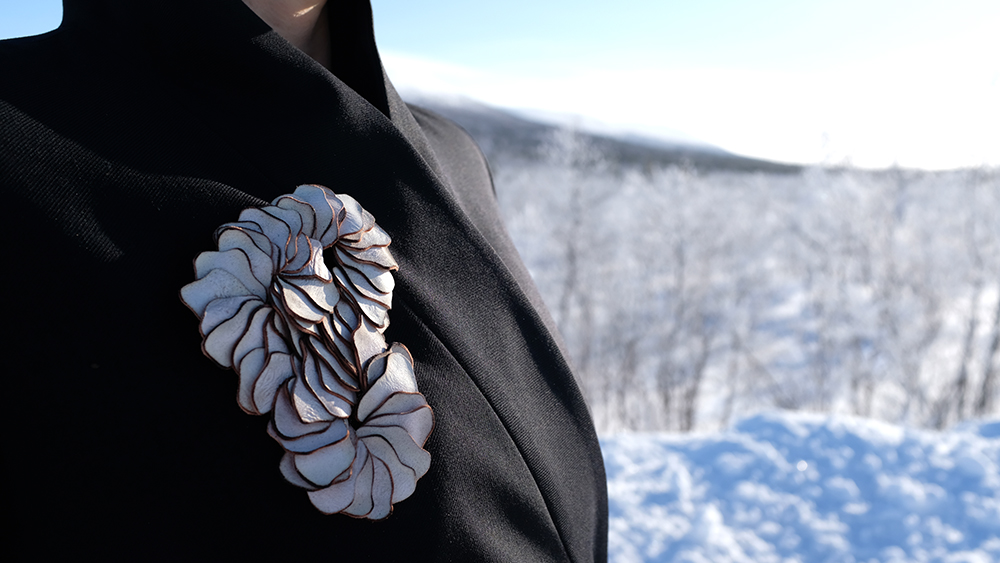 Britt's, 2021, brooch, naturally tanned reindeer skin, steel and thread.
Karin Roy Andersson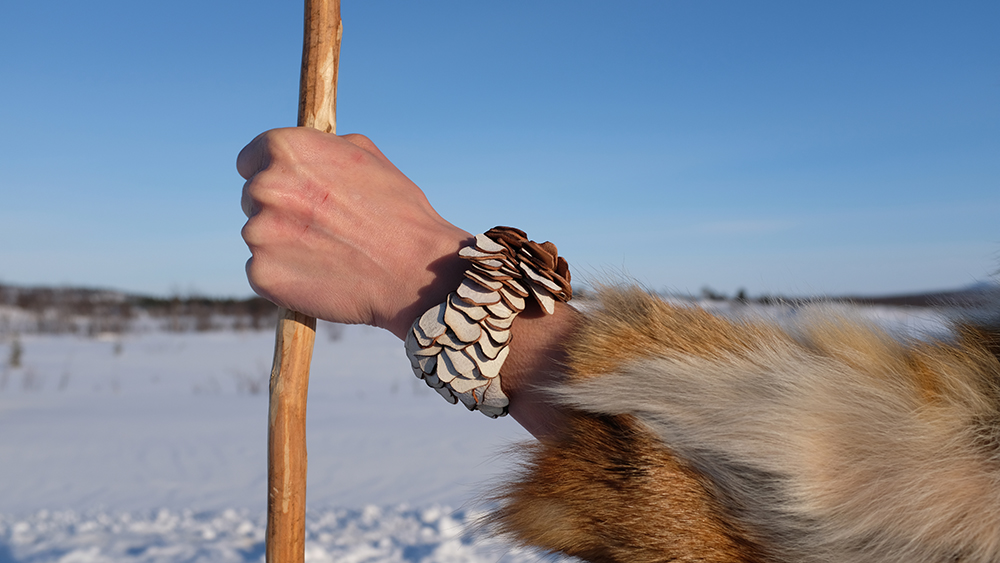 Tyra's, 2020, bracelet, naturally tanned reindeer skin, silver and thread.
Karin Roy Andersson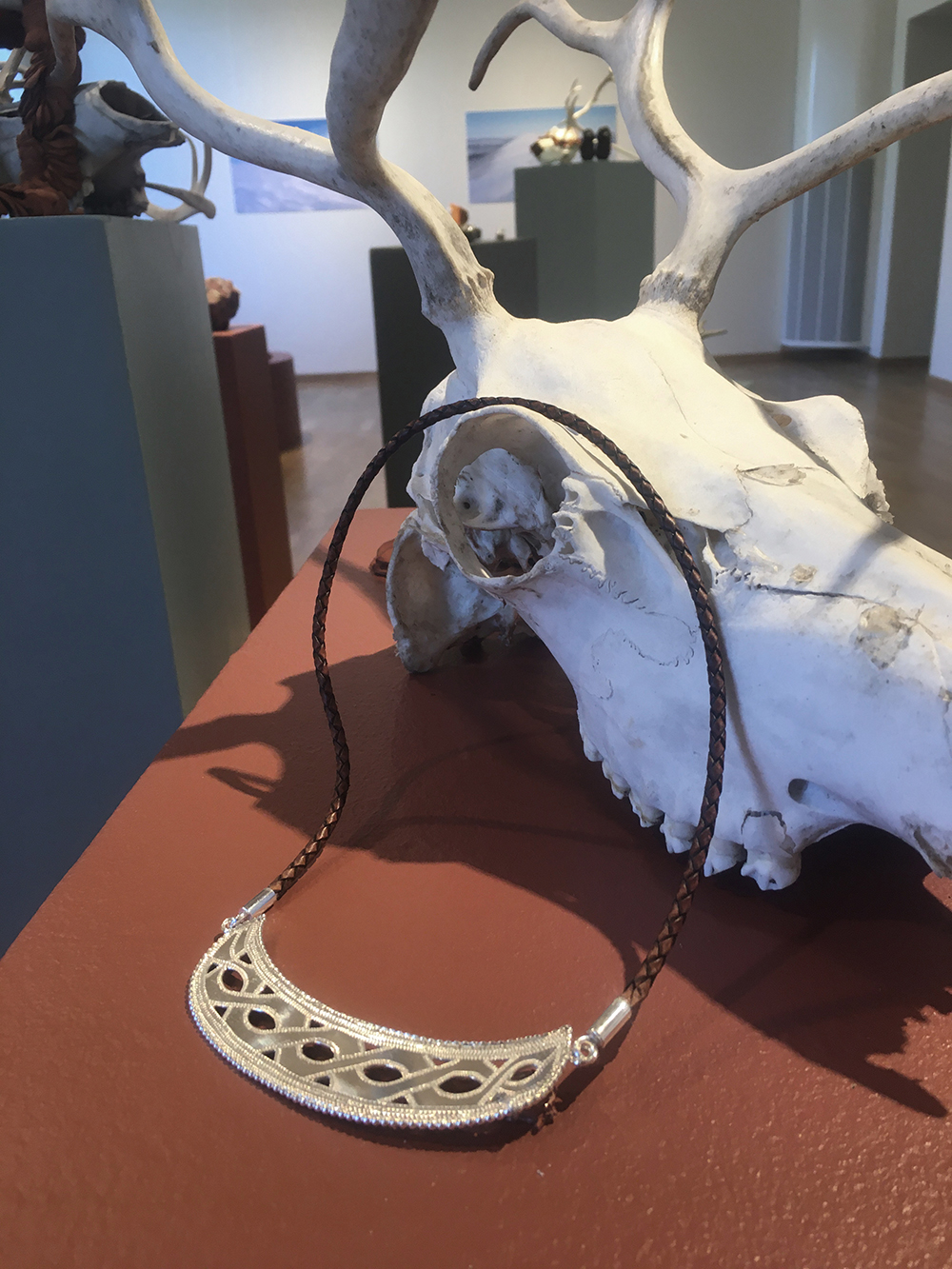 Image from the exhibition at Norrbottens Museum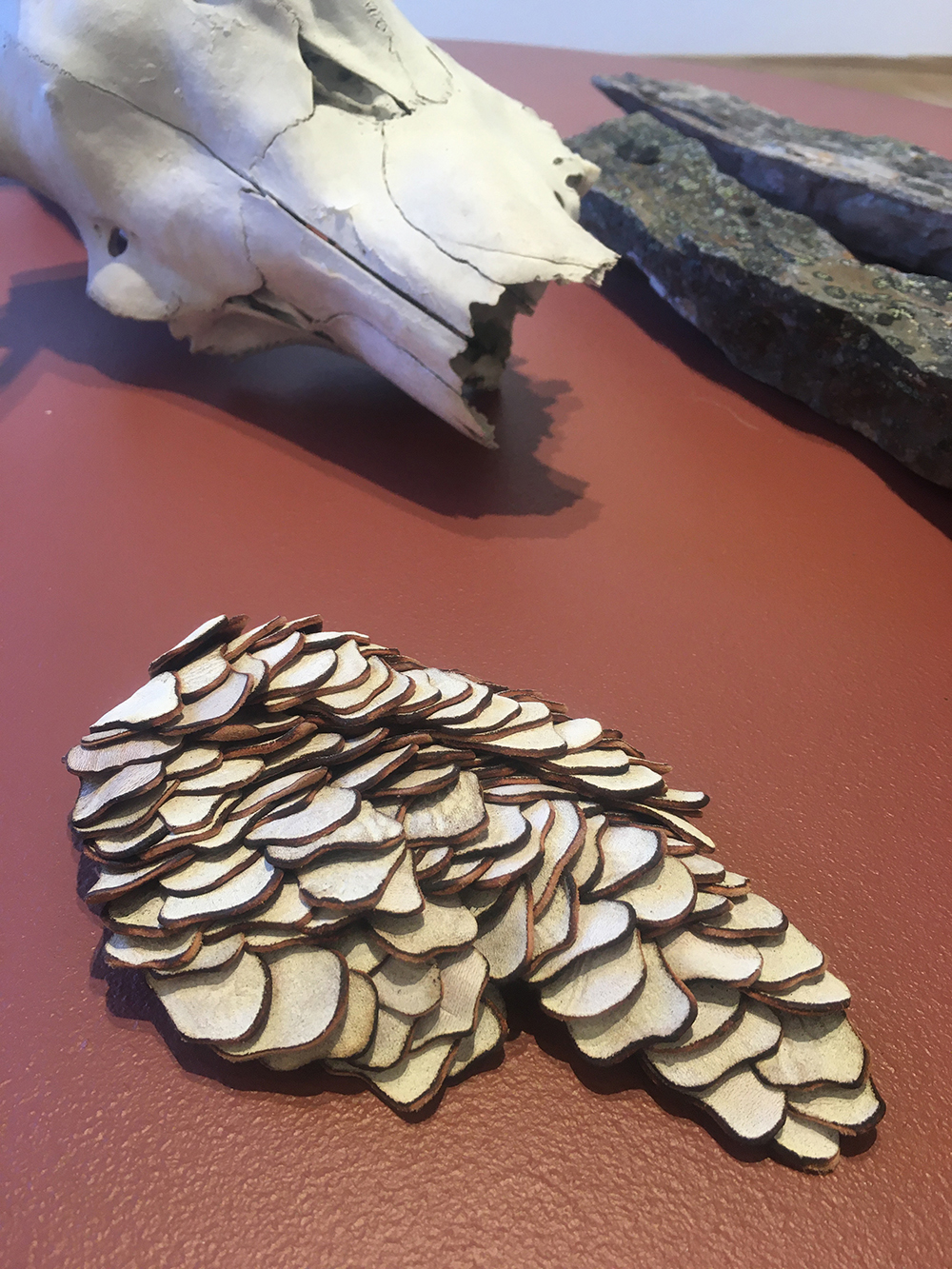 Image from the exhibition at Norrbottens Museum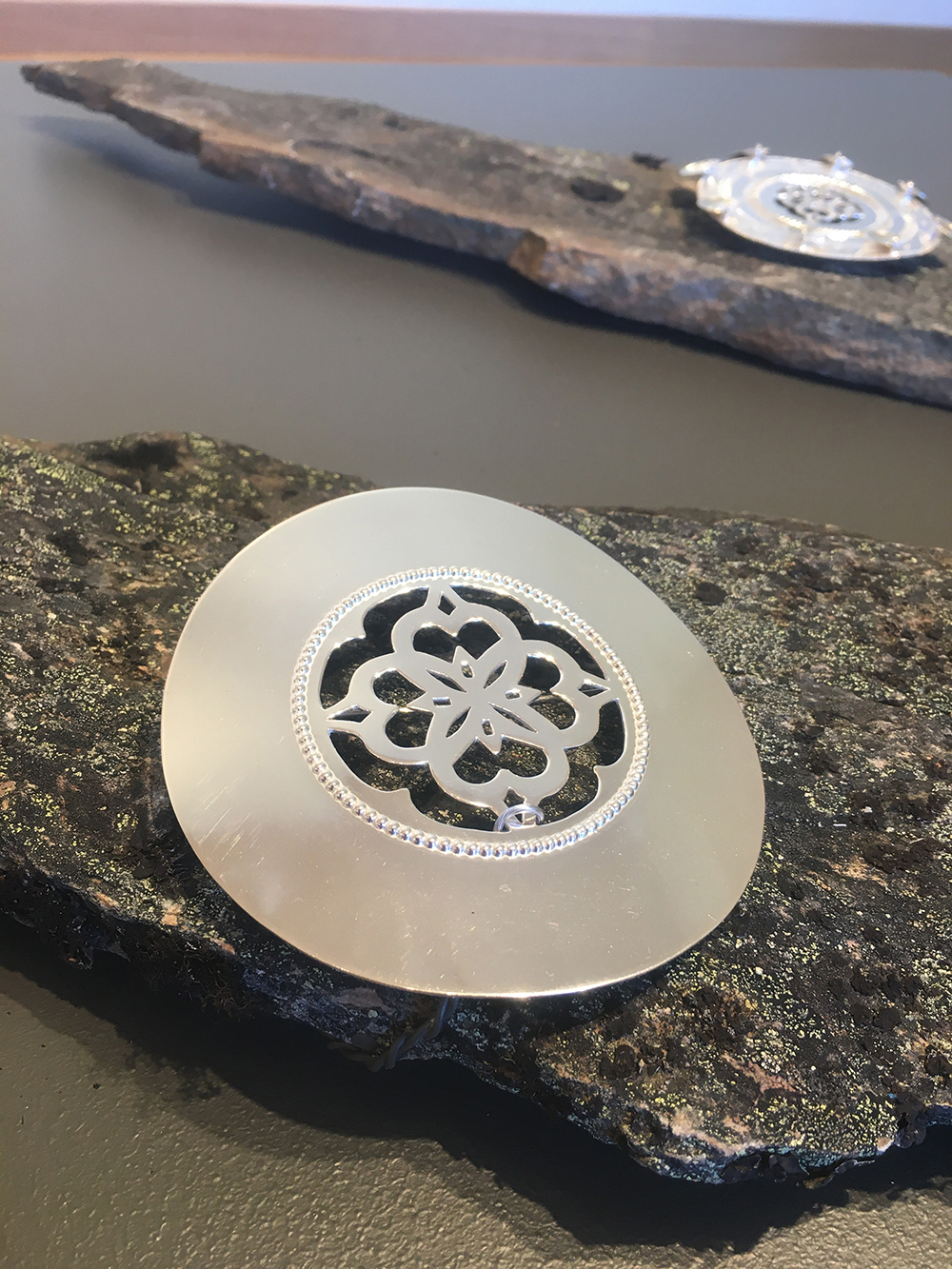 Image from the exhibition at Norrbottens Museum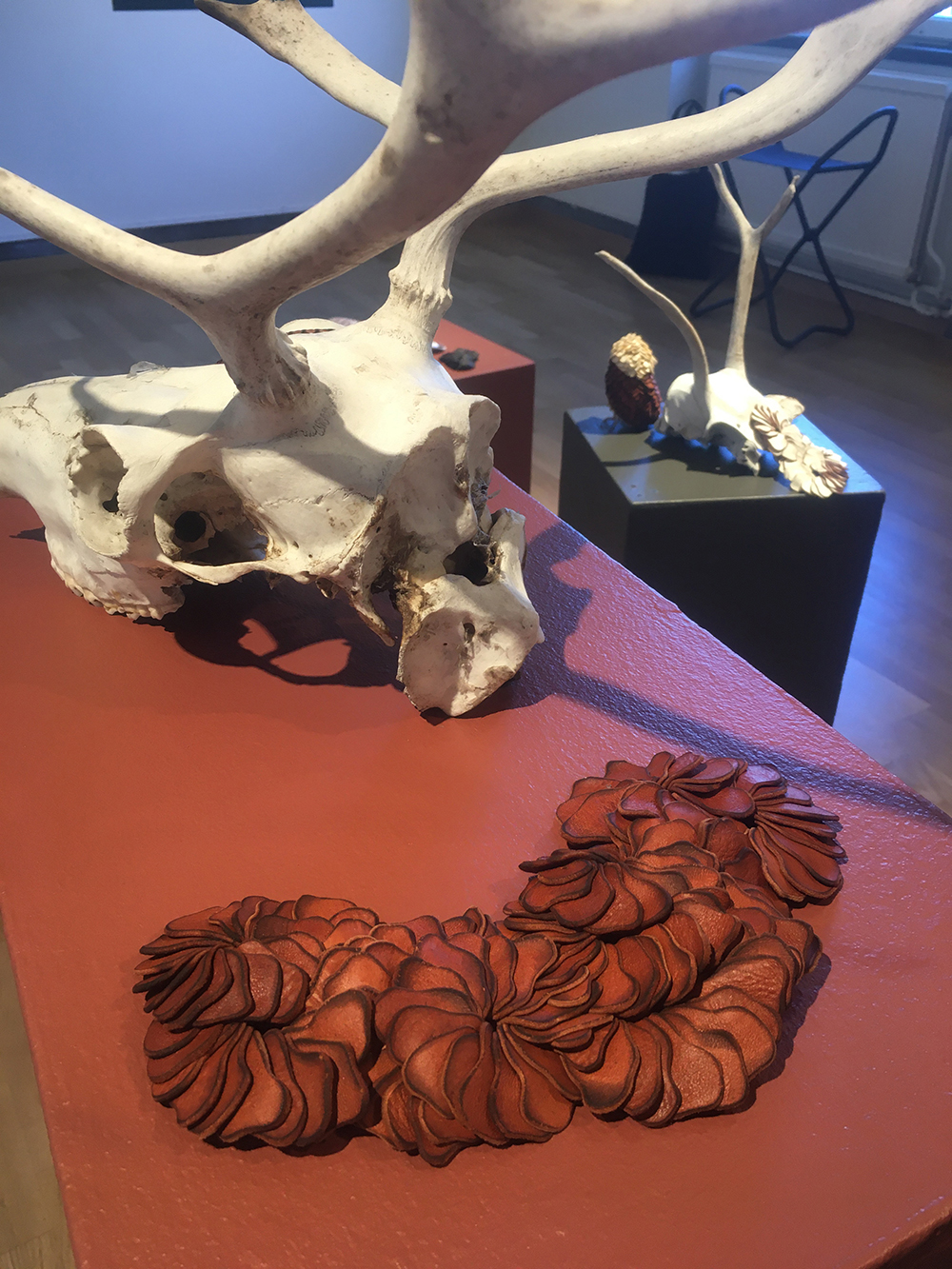 Image from the exhibition at Norrbottens Museum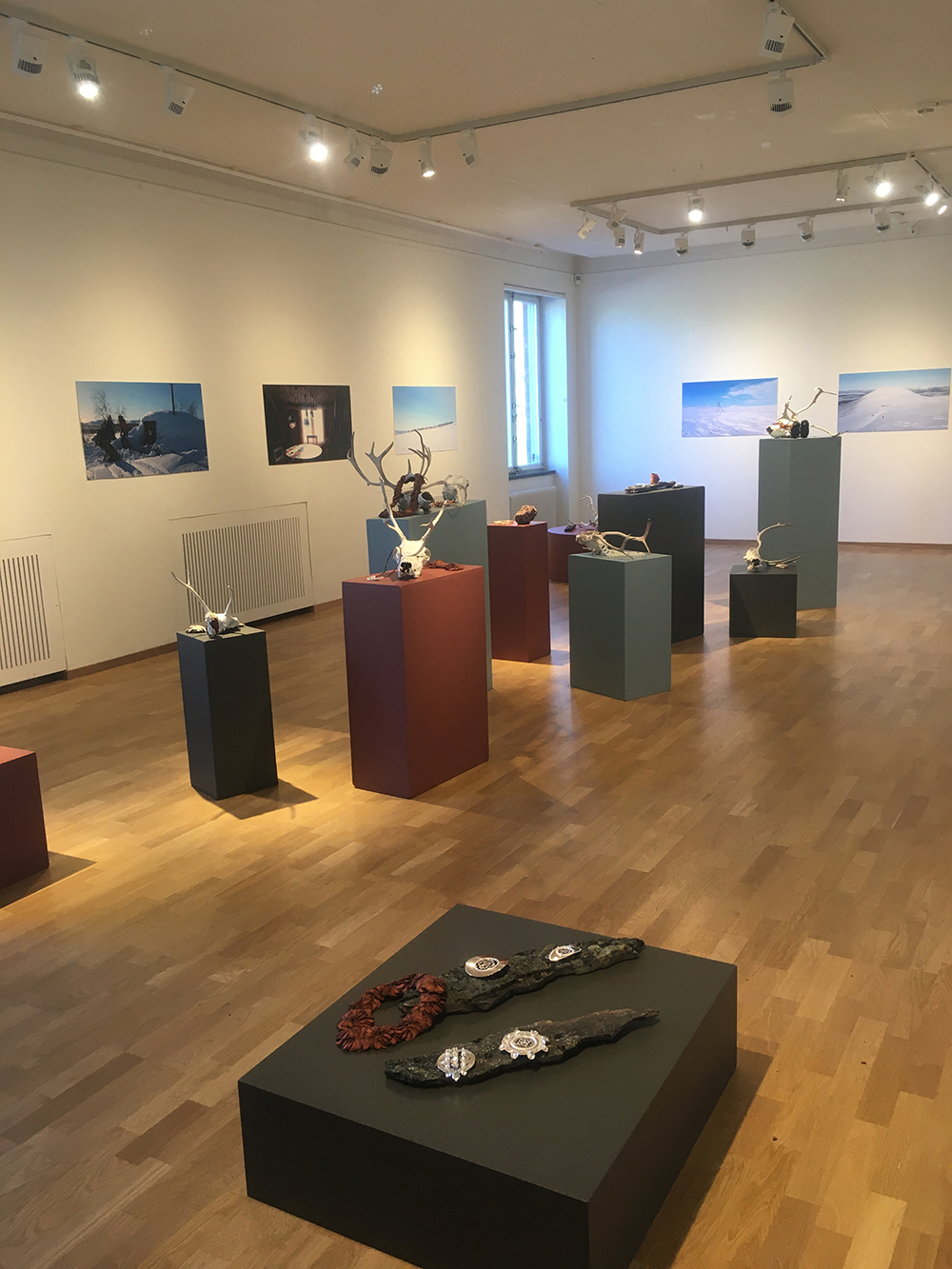 Image from the exhibition at Norrbottens Museum