Artist in residence in Övre Soppero
Last year Monica Blind Påve and I were invited by Anna Sjöberg and Sámi Duodji to make a cooperation project. Monica is a Sami artist from Övre Soppero and in the frame of this project she has been visiting my studio in Göteborg and I have also been working with her in Övre Soppero. We have been sharing experiences both from our art and craft practice and from life in general, and we have also made some new discoveries together. It's been a fantastic journey including long rides in trains and cars, swimming in rivers, lots of laughs, craft and new friends.
Monica Blind Påve and I got contacted by Anna Sjöberg who is the business manager at Sámi Duodji and who has initiated a residency program in Övre Soppero. This is the first residency project but hopefully there will be more collaborations like this in the future. The purpose is to develop artistically together but also to make arts and crafts made by women visible, to highlight practical knowledge and cultural history.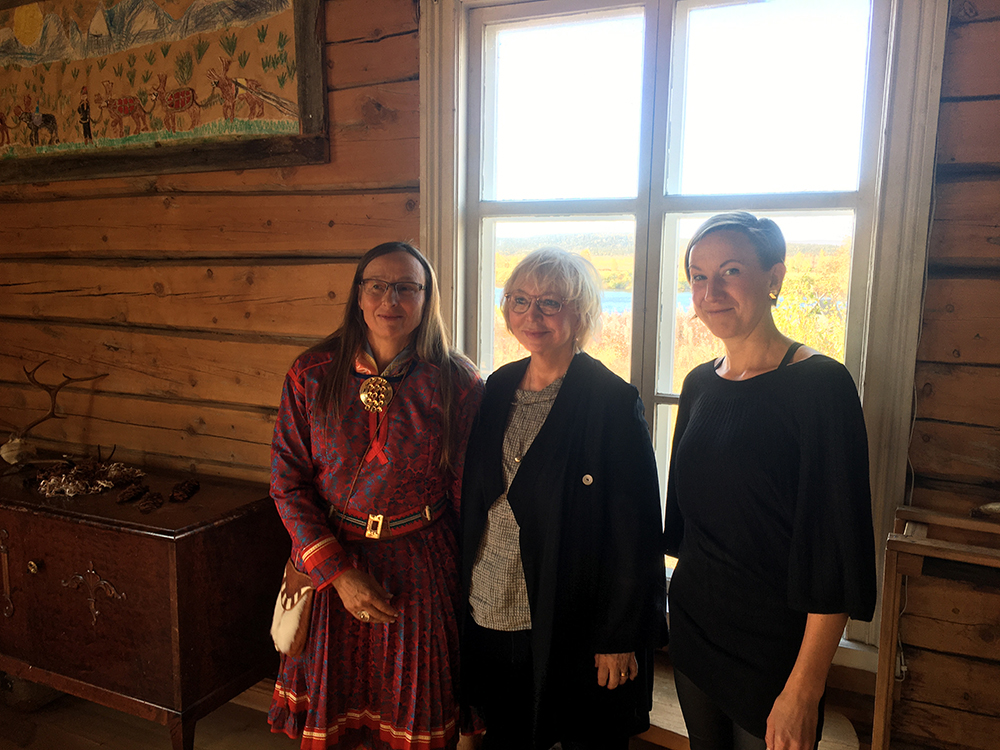 Monica Blind Påve, Anna Sjöberg and I
The project started with Monica and Anna making a visit in Göteborg. Mostly to get to know each other a bit better but also to start talking about what we felt would be interesting to work with. Monica has access and knowledge to materials that I was very curious about and I had some tools and techniques that I could share with her.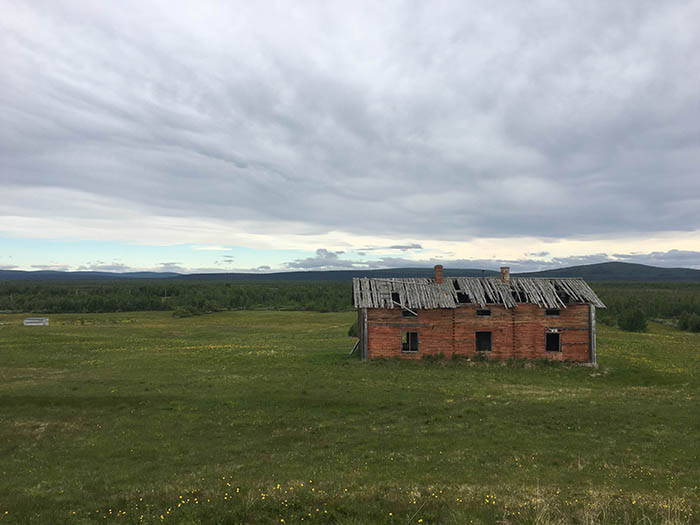 Old house in Övre Soppero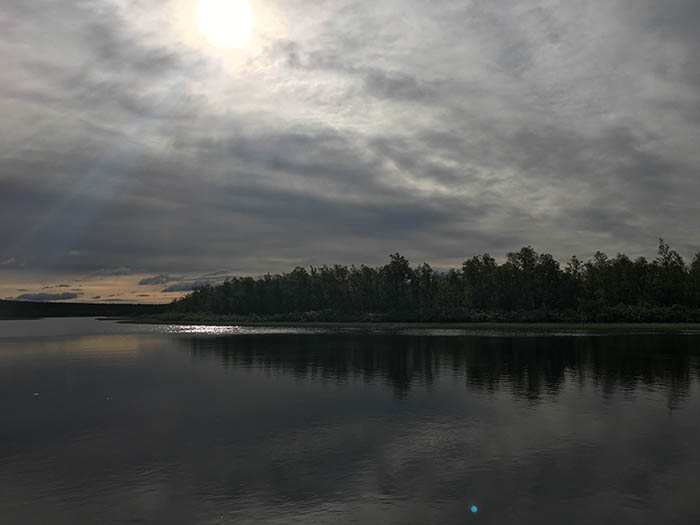 Morning swim in Övre Soppero
In June 2019 I went up north to see Övre Soppero for the first time. What a fantastic place! The landscape is beautiful with Lainioälven – the Lainio river – slowly passing through and the pale light during the nights is quite magic. I spent some days together with Monica and her sister Solveig and they showed me Soppero and a big part of the rest of northern Sweden, Norway and Finland. We visited craftspeople, artists a school, lots of beautiful churches and I swam in three rivers in three countries!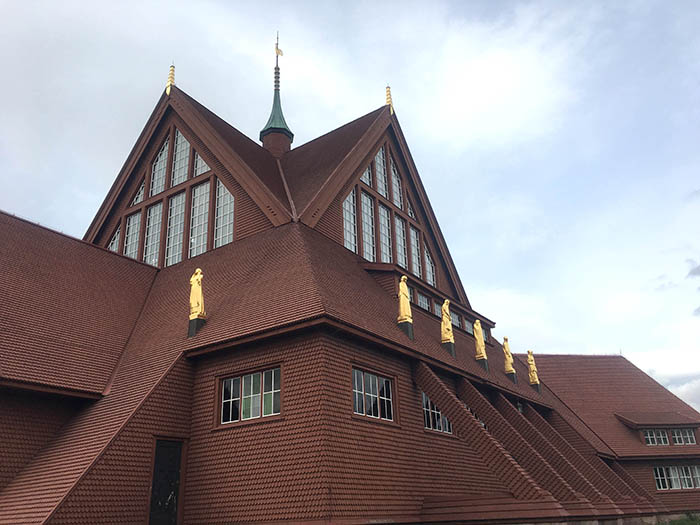 Mountain-clad church in Kiruna, Sweden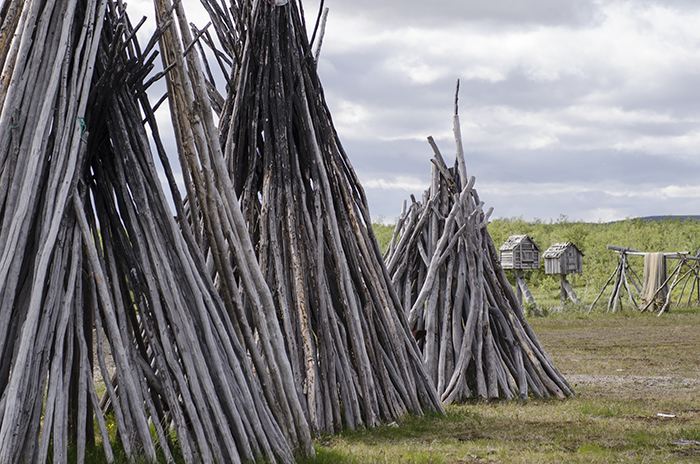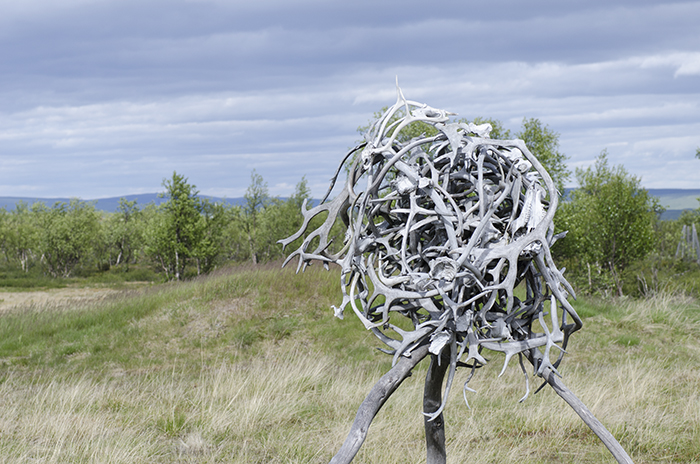 Wall painting by Monica Blind Pope in Sopperogården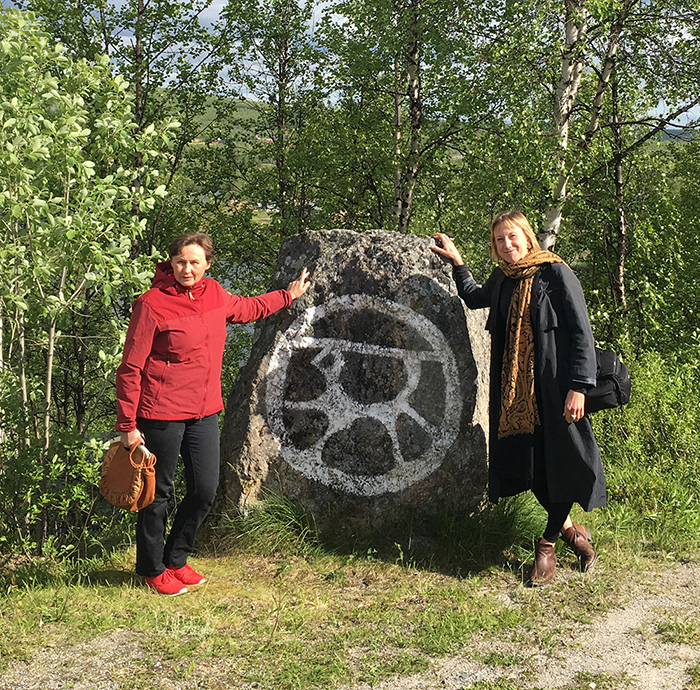 Solveig Labba (left) and I, Kautokeiono, Norway

During the autumn we started trying out ideas and planning for the next meeting. Then in January 2020 I returned to Övre Soppero. This time we worked more focused – collecting material and trying to use them with different techniques and tools. I got back to Göteborg with reindeer skin, bone and a lovely memory of hugging a young reindeer. I was doing my best to help during the reindeer herding and was asked to hold her while Monica took a look at her ear to see if the reindeer was one of theirs. I wish I could have stayed with her in my arms forever hearing her heart beat and feeling her smell.
Reindeer herding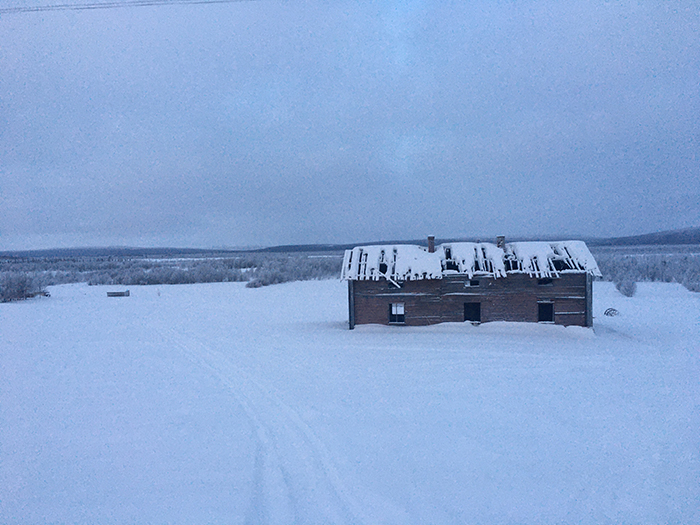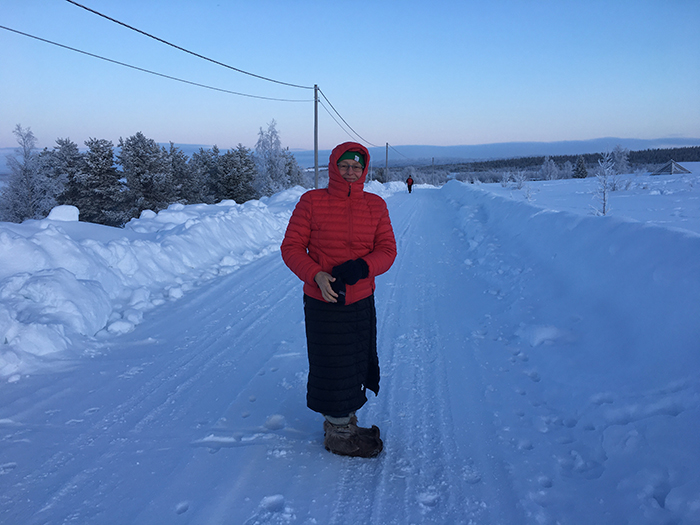 Monica Blind Påve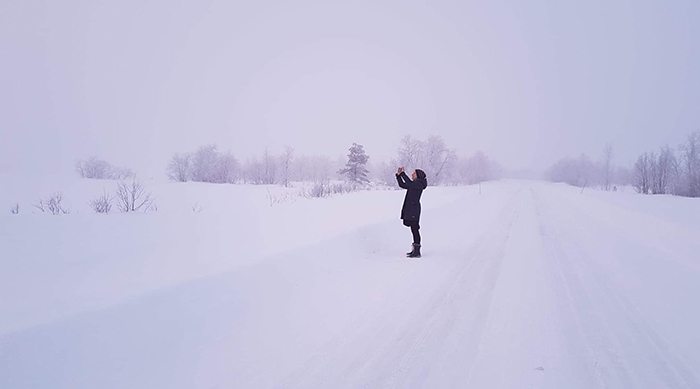 Me taking pictures of the pink shimmering snow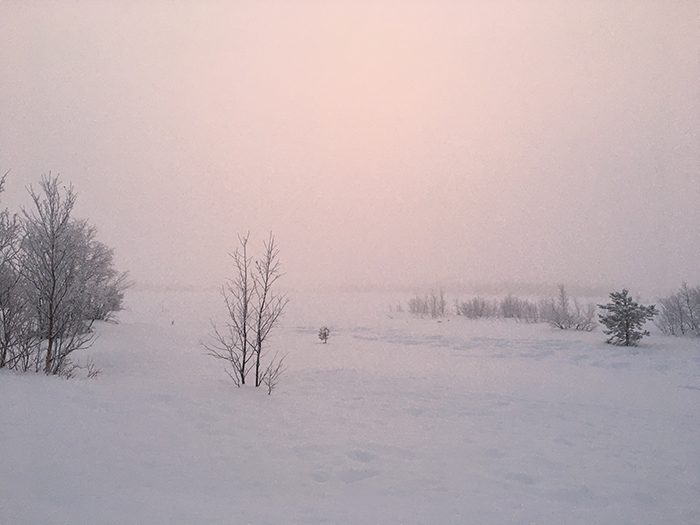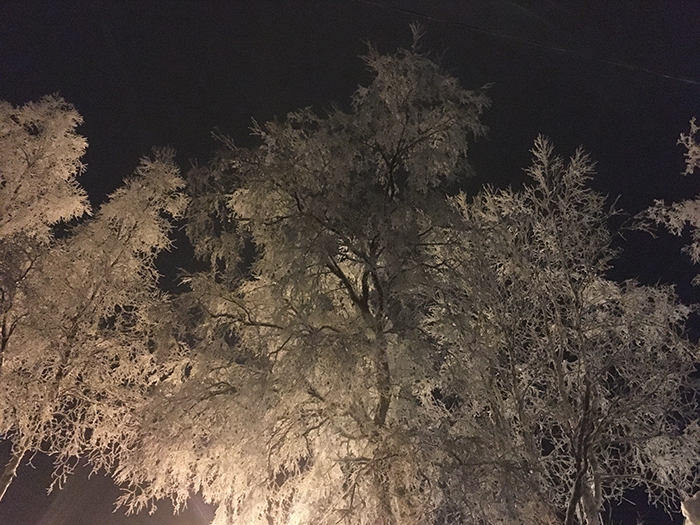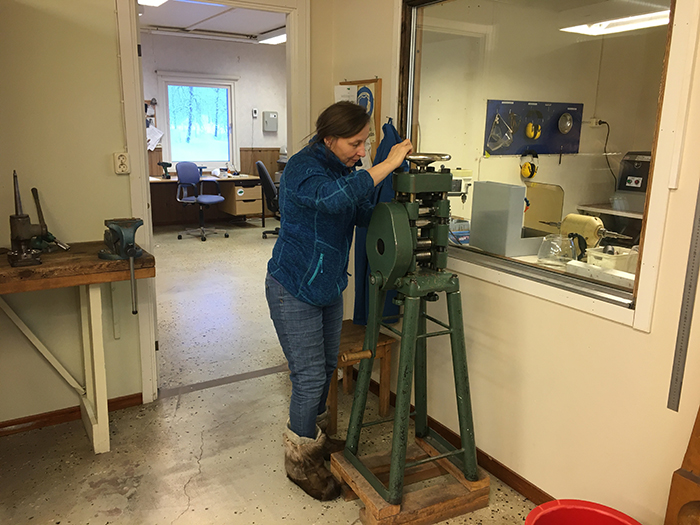 Monica Blind Påve experimenting with different materials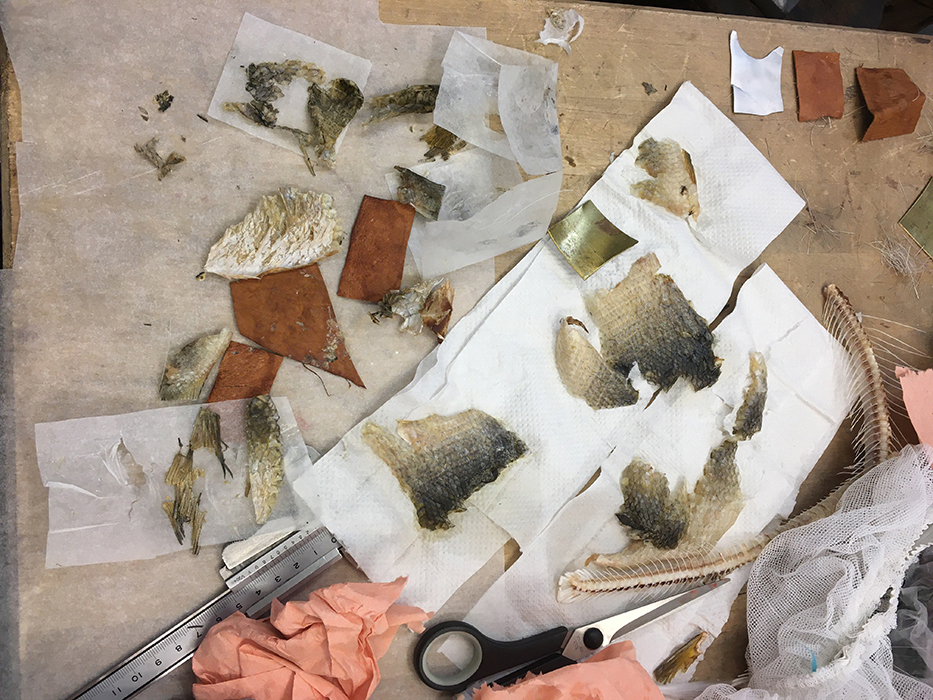 Tests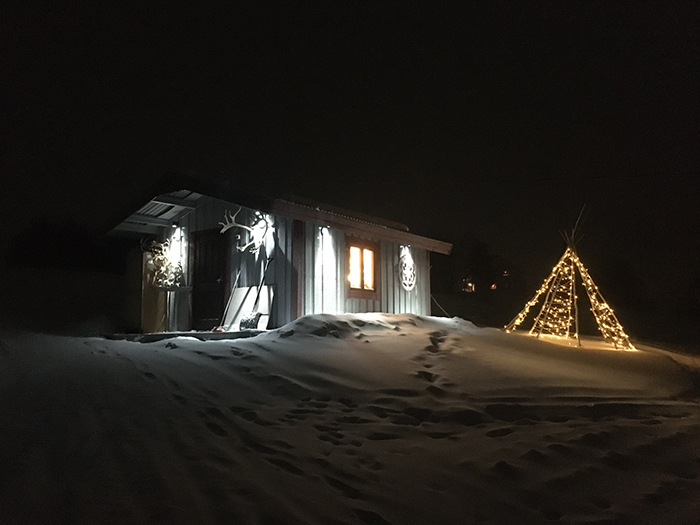 Monica's studio by night
When I got back to Göteborg I stared working with my new materials. I used the reindeer skin in a similar way that I have been using the plastics that I have been working with before. The materials have some similar qualities – strong and flexible. The plastic I have been using is waste material but the reindeer skin is in a way also leftovers since the meat is the main purpose of the slaughter.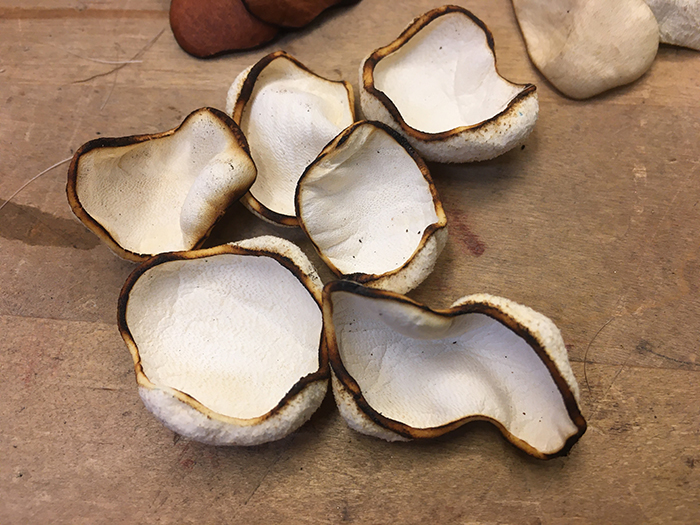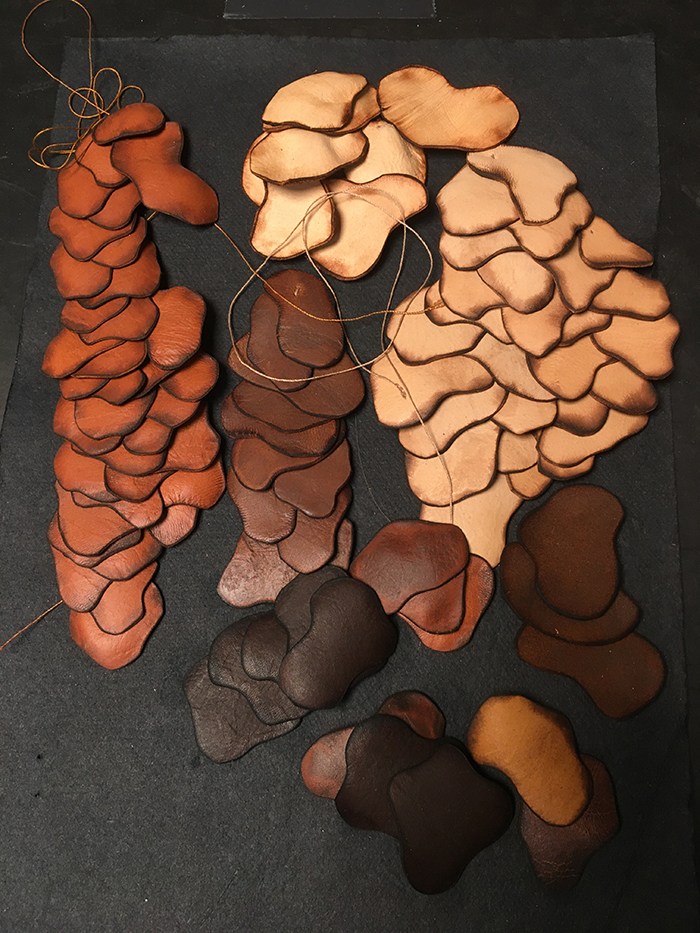 In March the Covid-pandemic started to affect Sweden, but the whole spring the weather in Göteborg was absolutely wonderful. Crispy mornings, blue skies, trees with new light green leafs, lady frogs walking around with males on their backs and thousands of birds singing. It made a sharp contrast to all the stress, worries and death caused by the virus. I found a lot of comfort watching and listening to the birds. They seamed very happy, concentrating on eating, mating, building nests and once a while polishing the feathers. I felt an irresistible urge to make birds. And when I passed the security check at Landvetter airport the staff behind the x-ray could see three pairs of bird legs in my bag.
The third trip to Soppero was to make an exhibition showing the result of the first phase of the project. We got to borrow a 200 year old house from Per-Nils Päiviö where we displayed our pieces.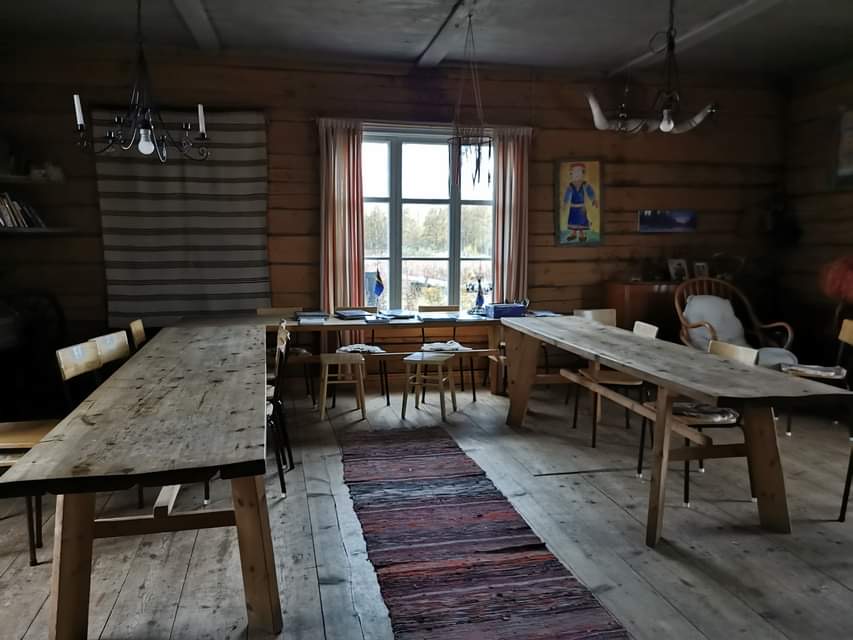 Per-Nils Päiviö's house before…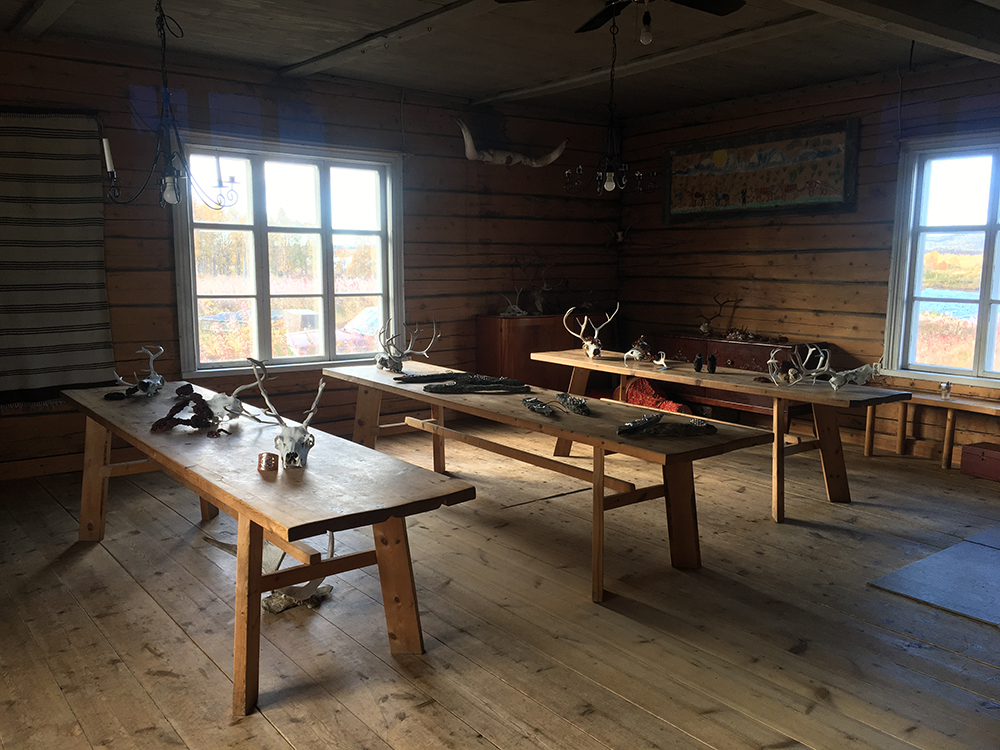 …and after.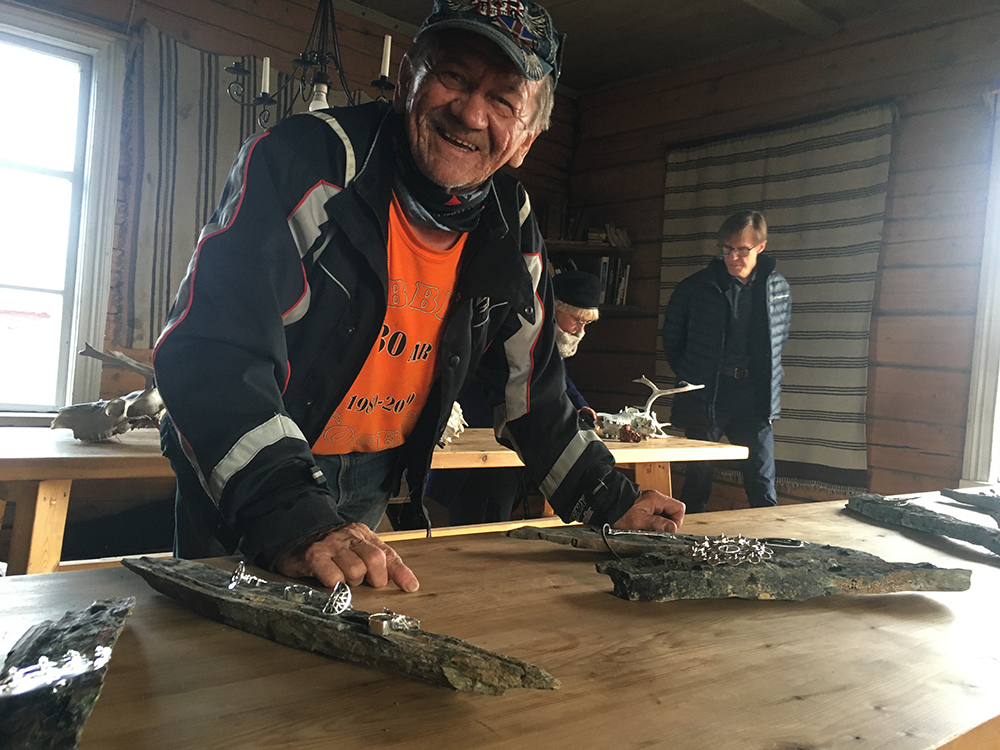 Per-Nils Päiviö looking at Monica's silver pieces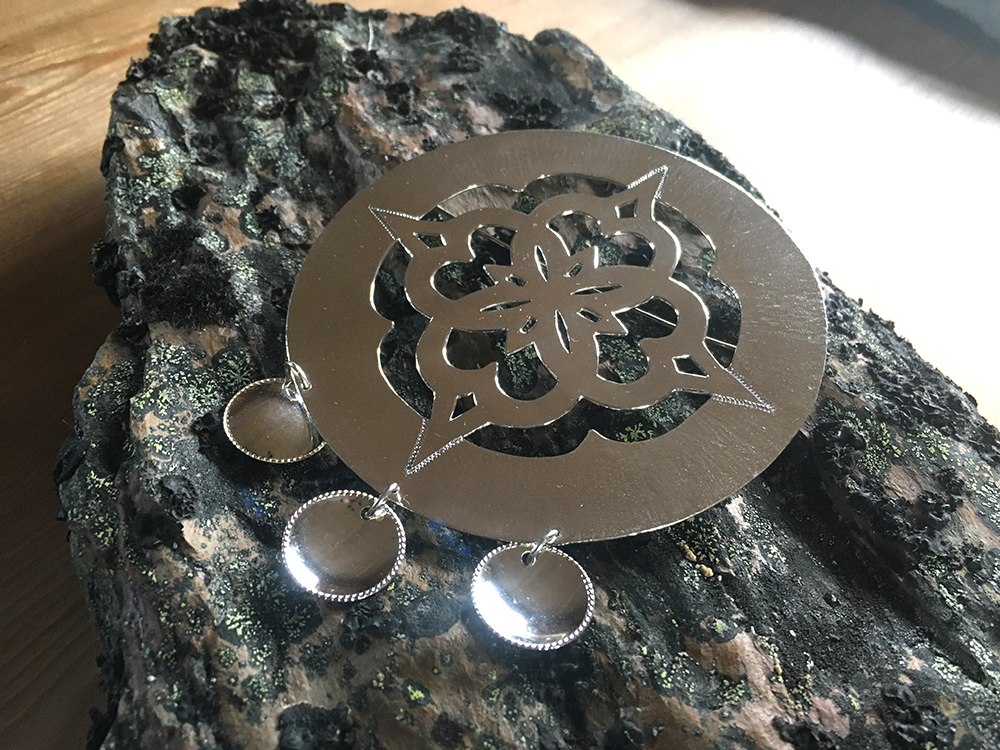 Silver brooch by Monica Blind Påve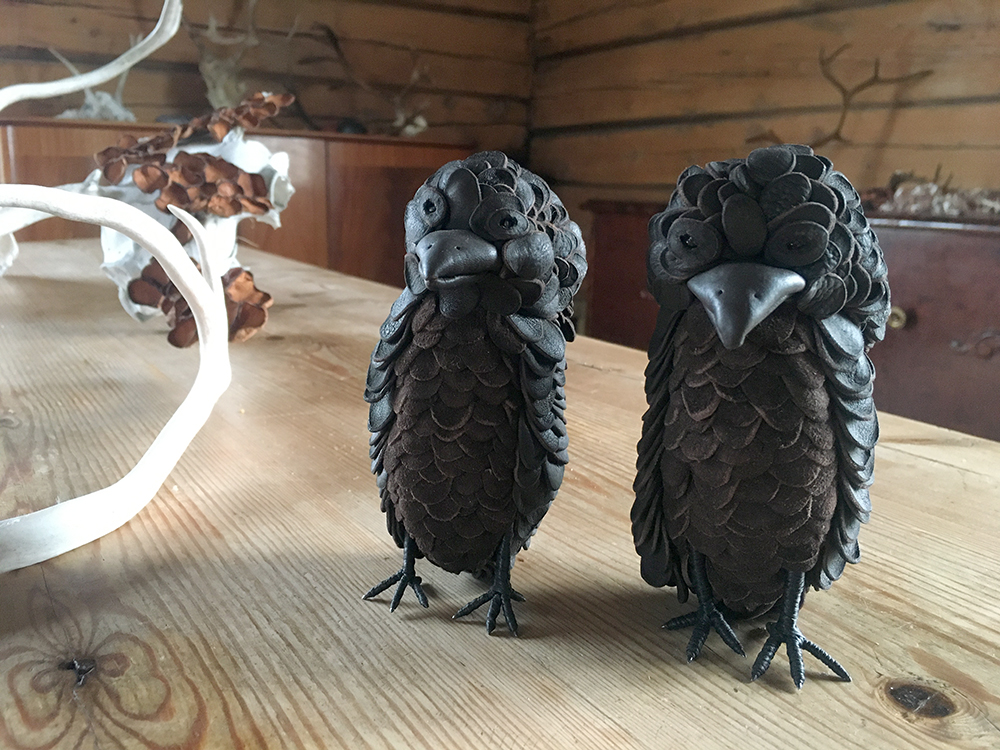 Nancy and Barbro, birds made of reindeer skin, silver and sand made by me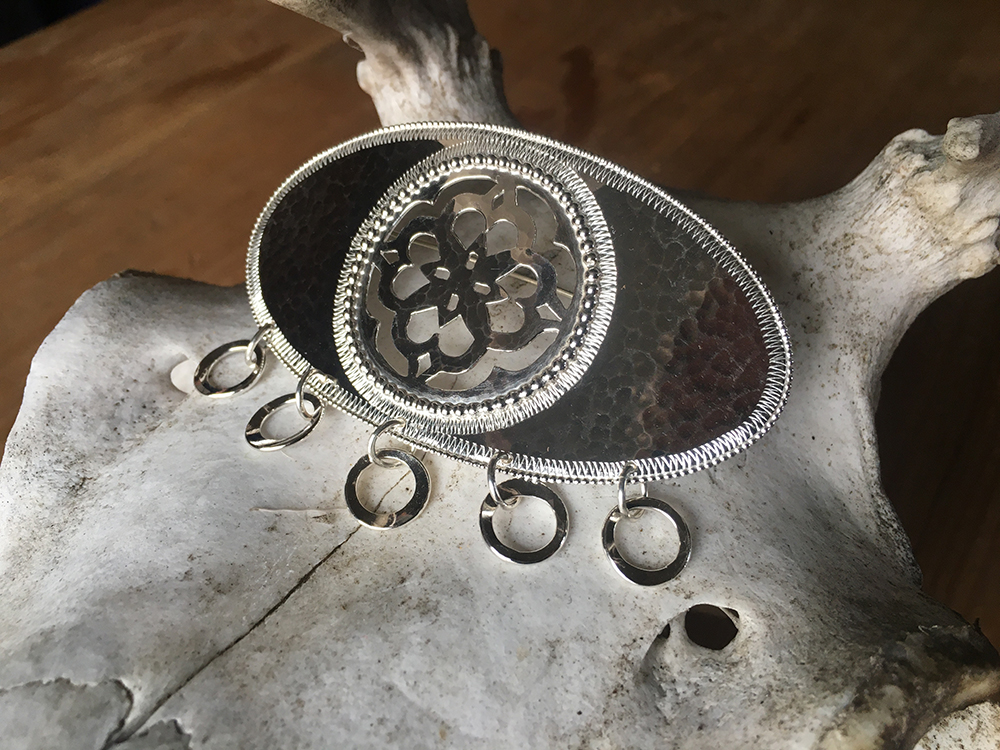 Silver brooch by Monica Blind Påve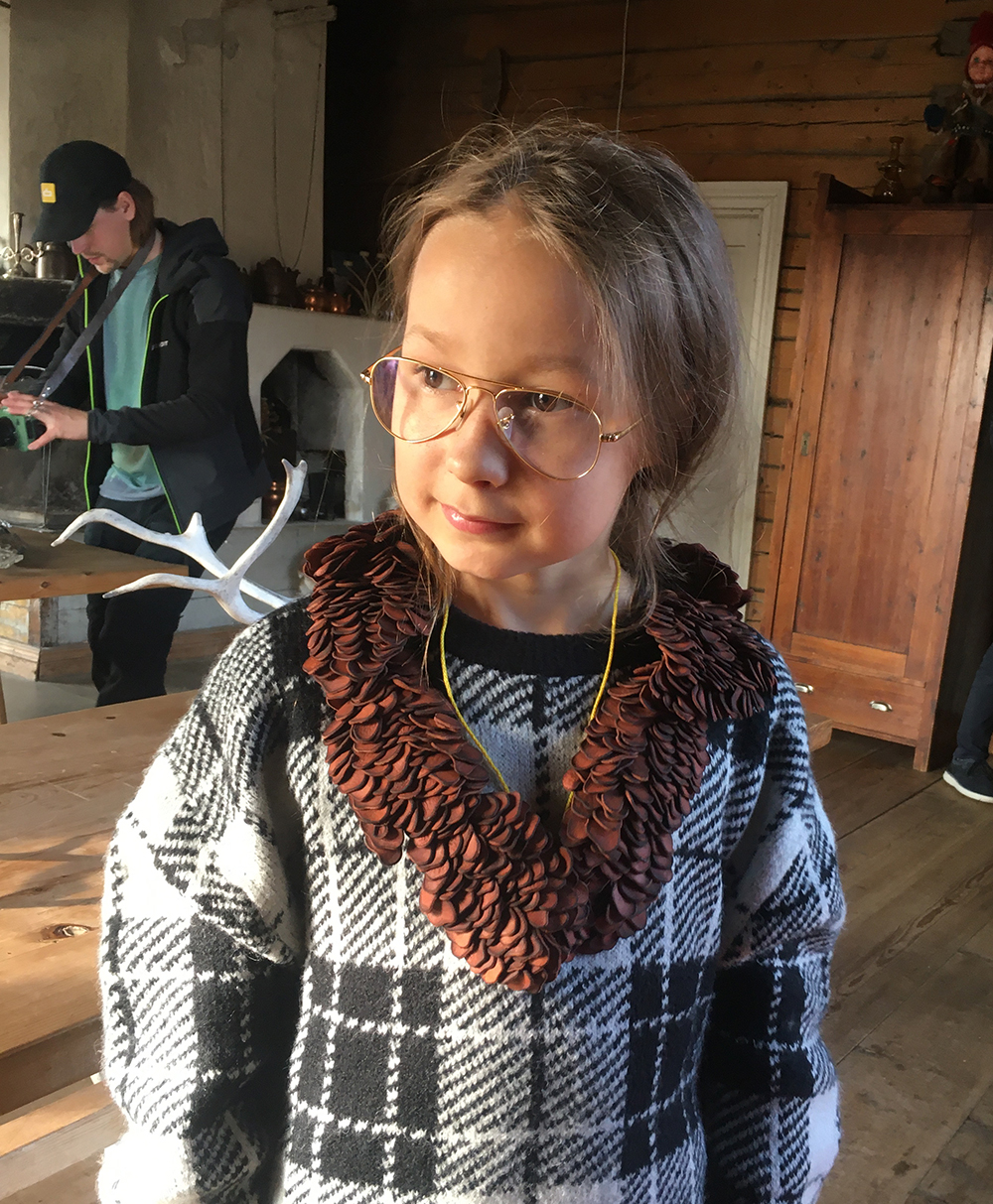 One of the Soppero kids wearing my reindeer skin necklace;
"Anna-Maria's"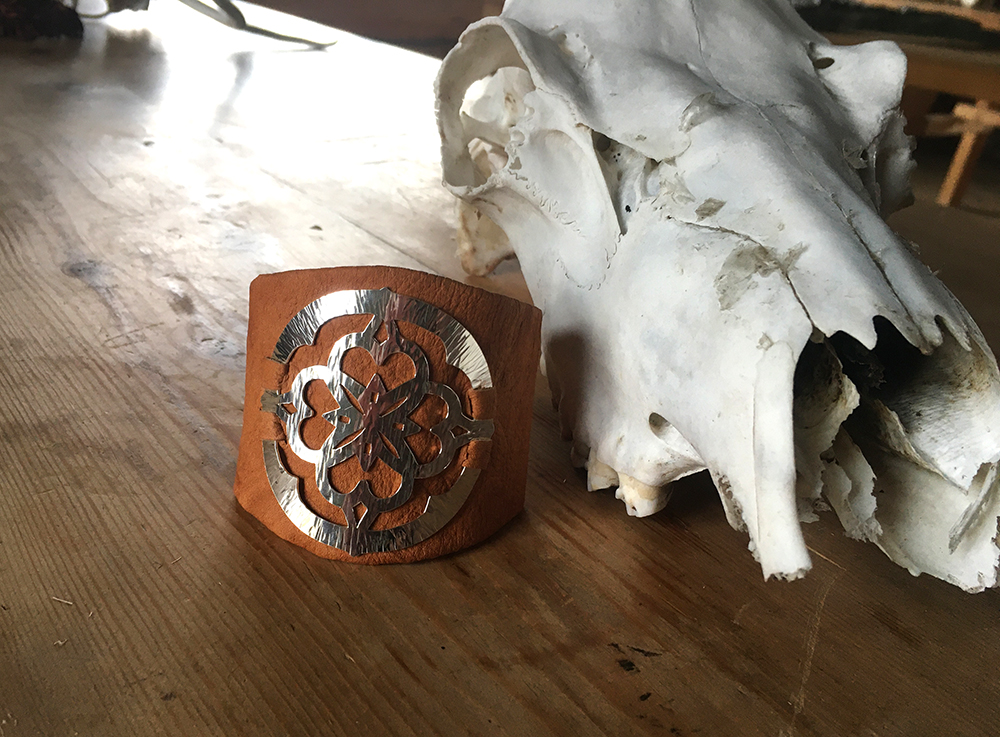 Bracelet made of silver and reindeer skin by Monica Blind Påve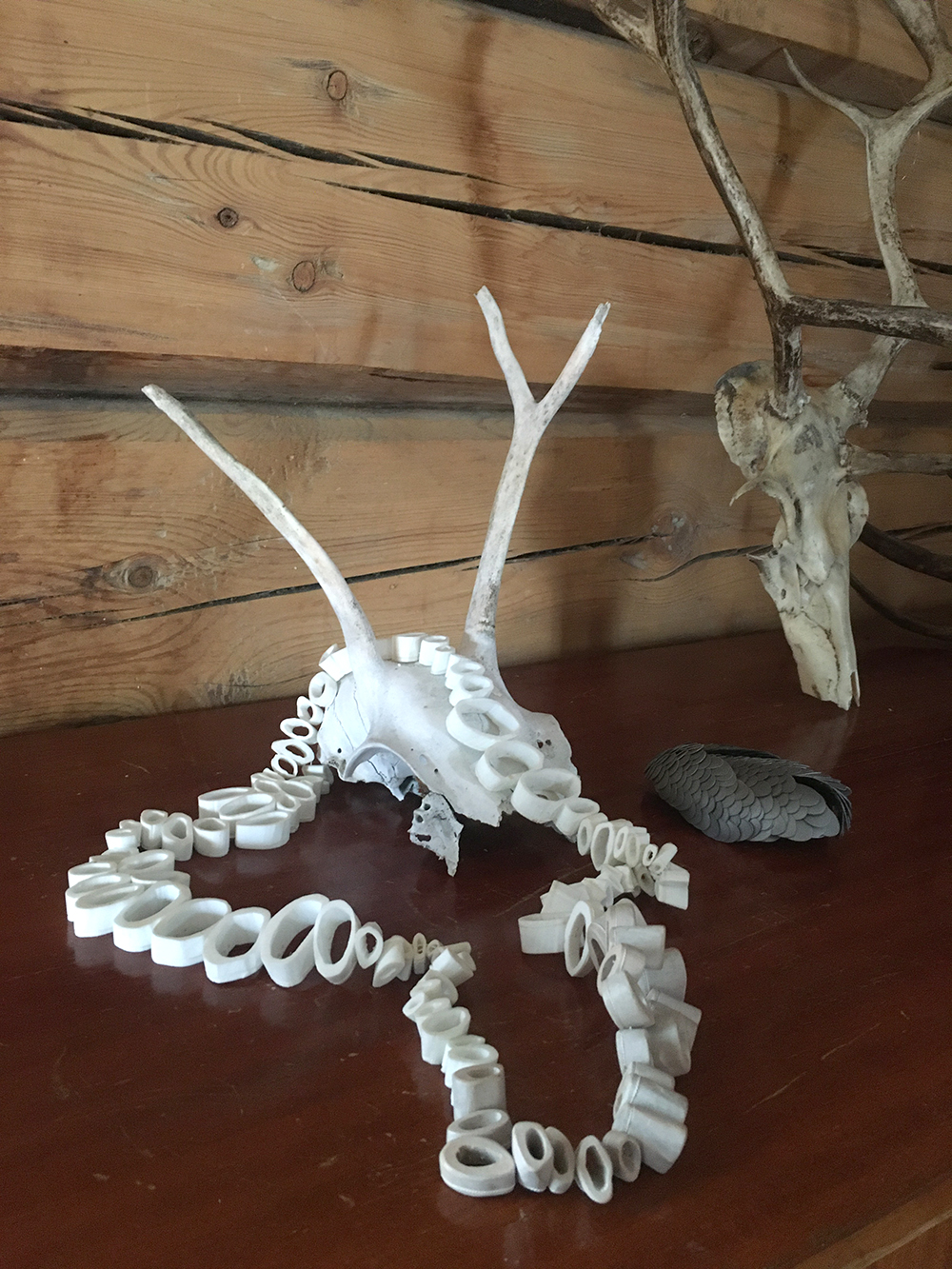 Kotor, necklace made of Corian and wood made by me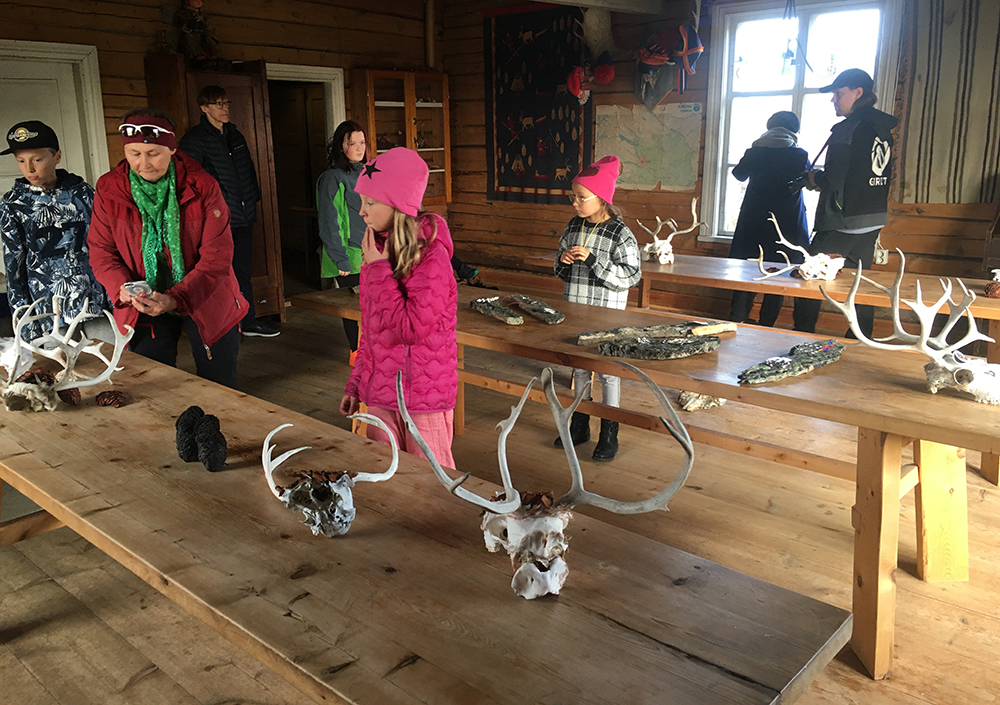 The Soppero kids visiting the exhibition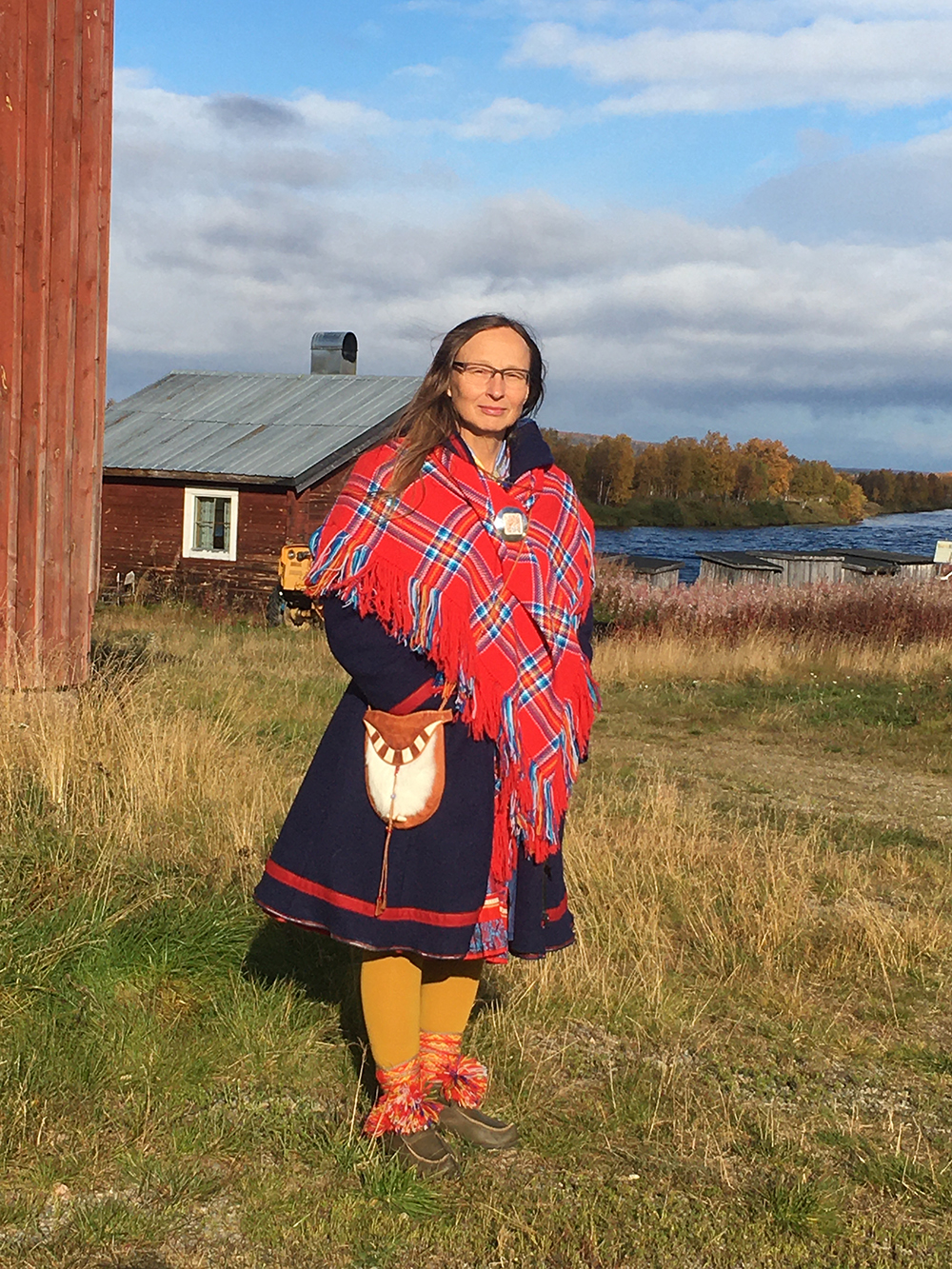 Monica Blind Påve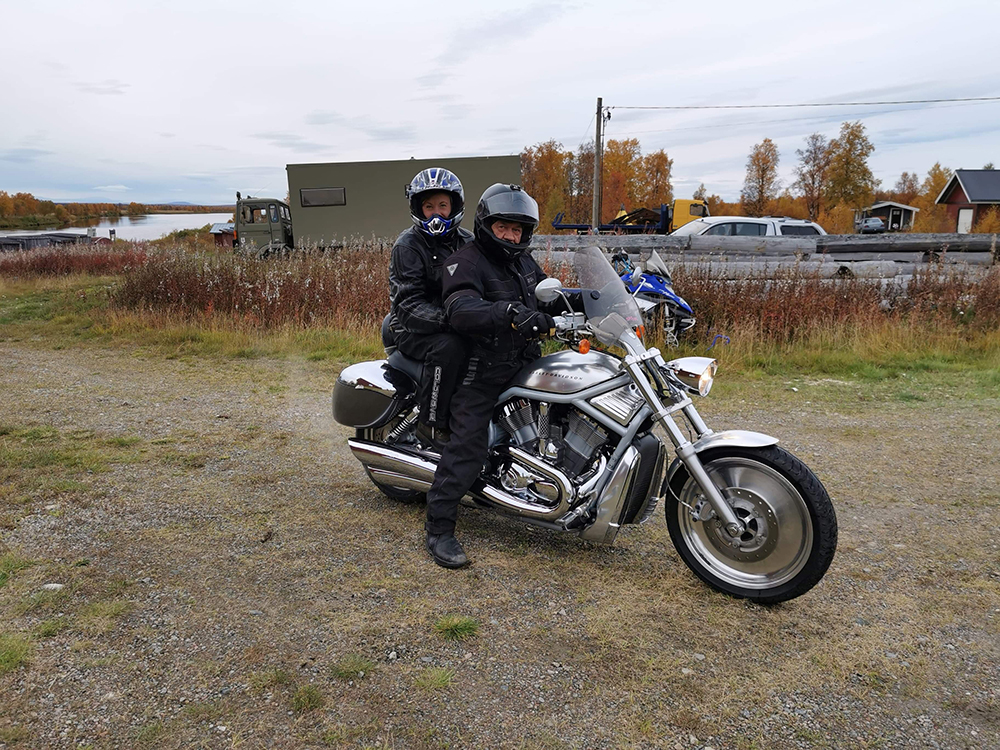 Per-Nils Päiviö, his bike and me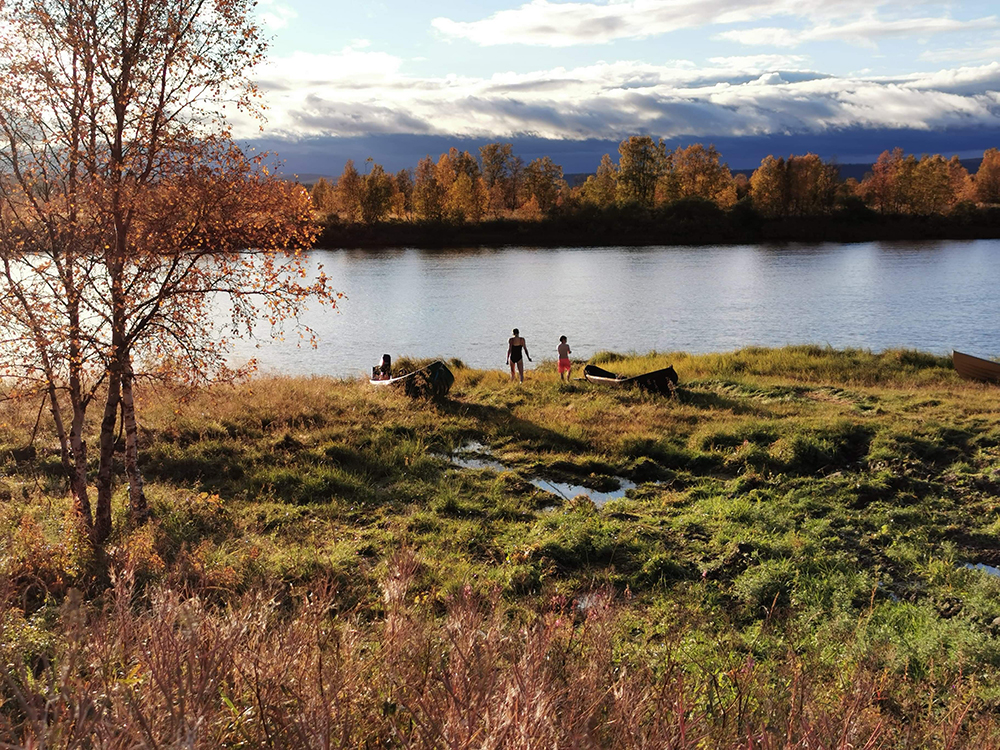 Swim in Lainioälven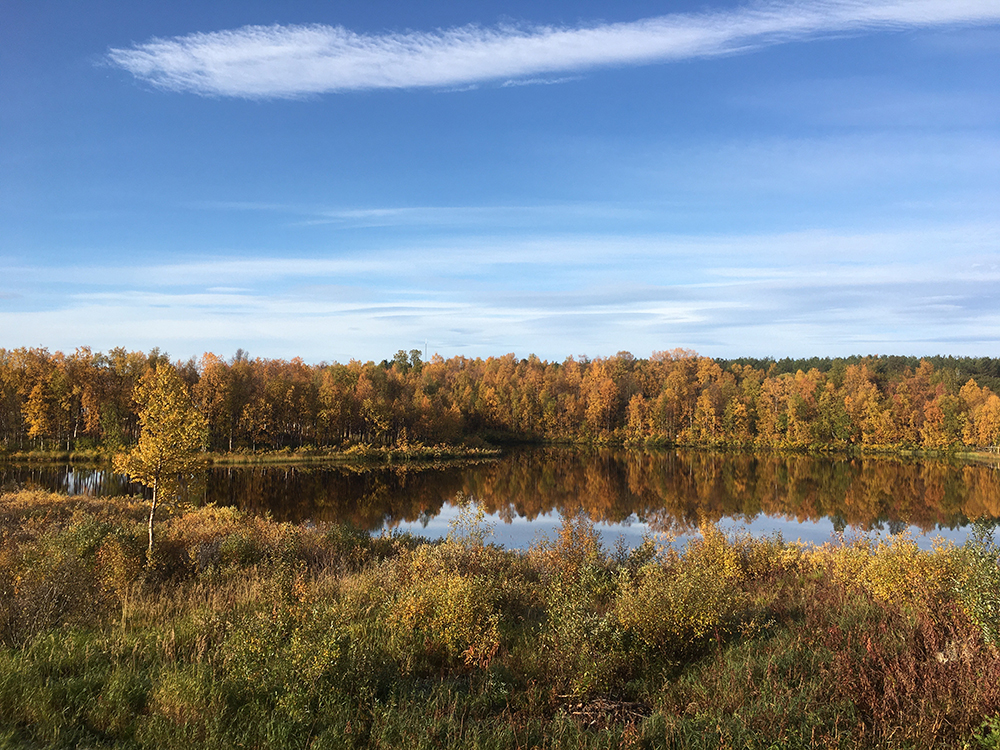 To make the presentation corona safe the show was filmed by Jonathan Vitblom and Daniel Stålnacke – two lovely guys from Girdit Media. We also made a workshop with the Soppero kids – a group of enthusiastic young crafters.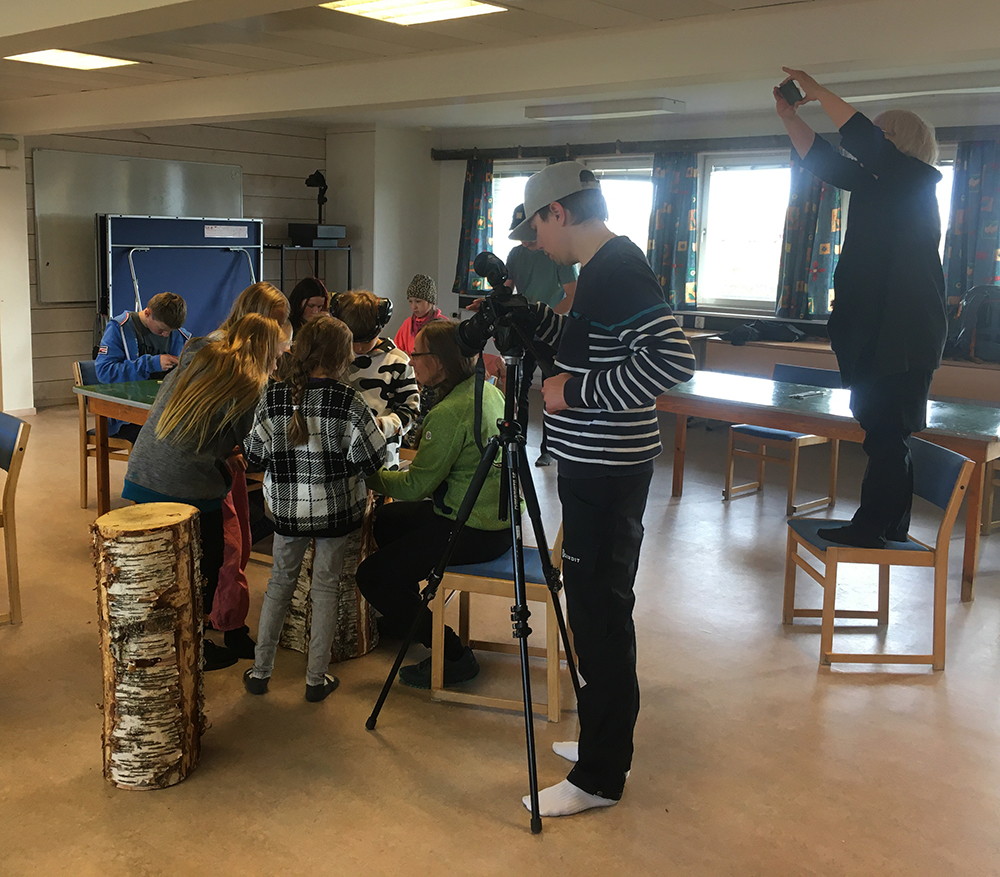 It has been an exciting and rewarding collaboration where we have shared materials, experiences and sources of inspiration, knowledge and techniques. And now the project continues! Monica and I will make more trips visiting each other and spend more time in our studios and in June 2021 the work will be shown in Norrbottens museum in Luleå!
The project is supported by Längmanska Kulturfonden.