SMACK and Joya
When temperature is moving resolutely downwards here in Göteborg it is useful to have a good reason to visit Barcelona. Last year I won the Enjoya't award. The prize included a stand at Joya – Barcelona Art Jewellery Fair this year. In the beginning of October when it's getting darker and darker and when the rain and wind does its best to crawl under your skin a trip to the capital of Catalunya seams like the perfect prize!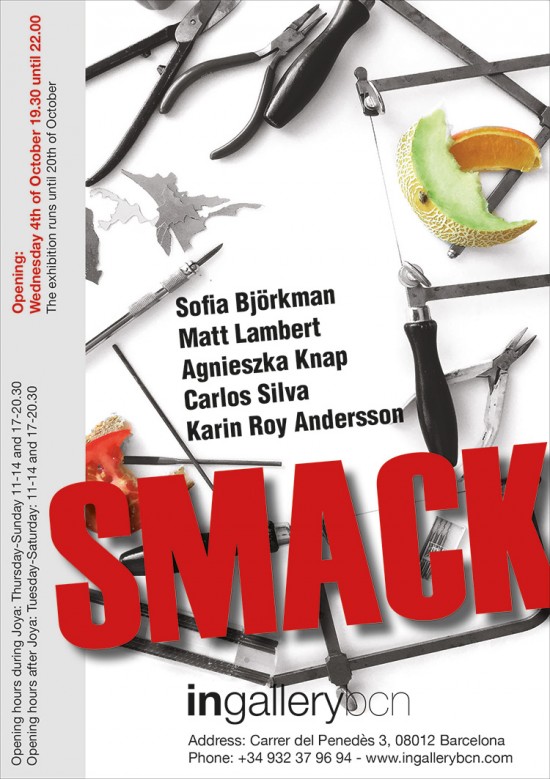 Connected to Joya there is a satellite program; Offjoya and together with four fantastic colleagues we will also present an exhibition at Ingallery.
Some ingredients are essential to make work. A mix of interesting ideas, good materials, supportive colleagues, energy giving snacks, the right tools at the right time and then SMACK! There you have it!
SMACK is also the first letters of the names of Sofia Björkman, Matt Lambert, Agnieszka Knap, Carlos Silva and me Karin Roy Andersson, and between 4th an d20th of October we will be showing some SMACKing jewellery in Barcelona. Hope to see you there!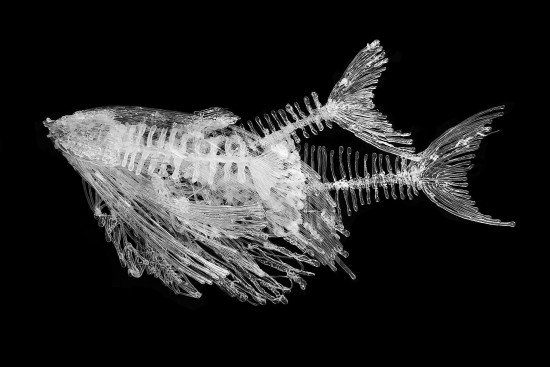 Sofia Björkman, Fish, brooch, 2017, polycarbonate, steel. Photo: Urban Jörén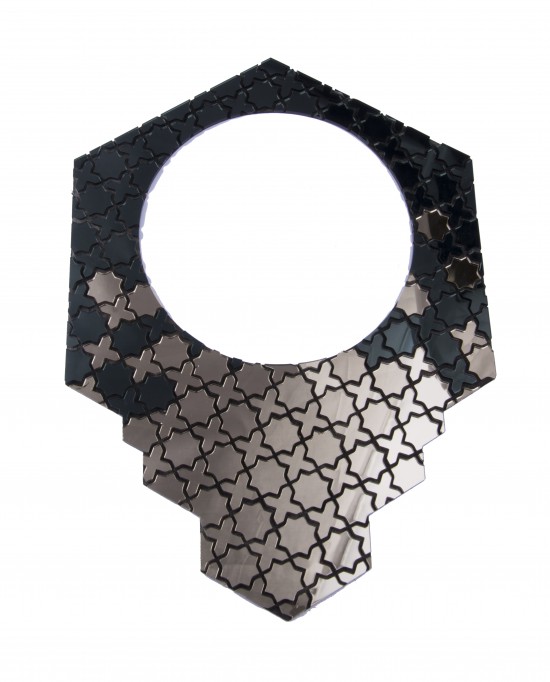 Matt Lambert, PickAxe 3, necklace, mirrored acrylic and leather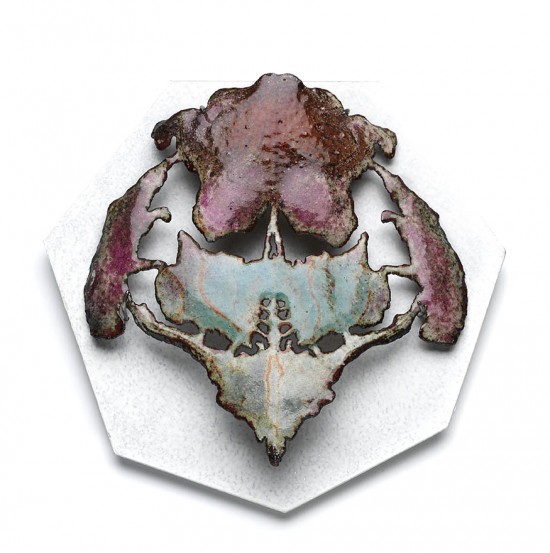 Agnieszka Knap, A Rose That Is Bleeding Out Its Ears, 2015, brooch, enameled cupper, painted aluminum, silver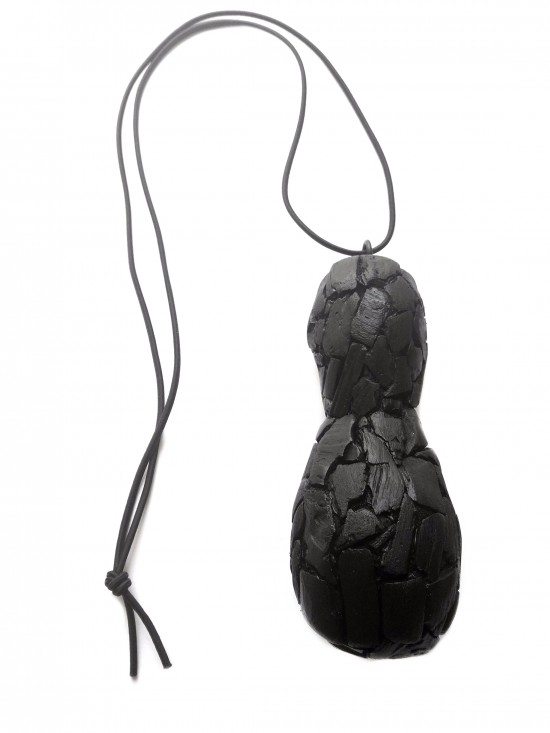 Carlos Silva, Untitled, necklace (4), 2017, charcoal, foam, copper, paint and silicone thread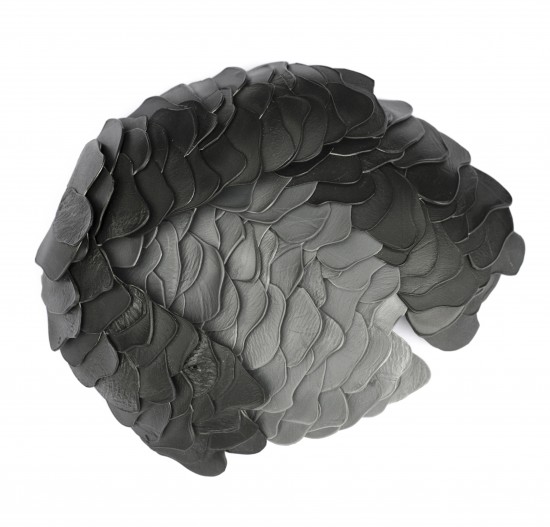 Karin Roy Andersson, Shale IV, 2017, brooch, recycled plastics (from flower pots and soap bottles), thread, steel
OTHER ARTICLES ABOUT: