Impact
In a couple of days I will be setting up a new exhibition together with Linnéa Eriksson and Hanna Liljenberg at Galleri Koch.
Warmly welcome!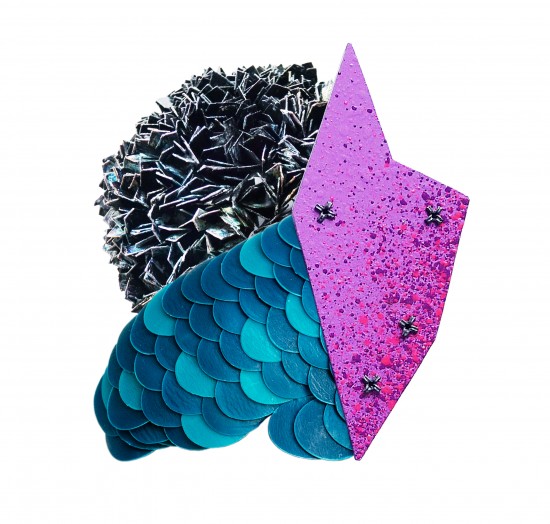 All cats are grey in the dark. Objects reflect and are affected by the environment. A room, a smell or a certain sound can renew how the object is interpret. When it comes to jewellery the changes become visible when the pieces moves from the often rough, unpolished workshop, to a box covered in bubble wrap in which it is sent away to later be picked up in a gallery or a museum. Surrounded by white walls and often behind glass they are displayed in a clean, sometimes almost sterile setting. Then – when the pieces are brought out to be hanged around a neck or attached to a jacket a new shift takes place. The object colour the person and the jewellery reflects the wearer.
Our jewellery pieces gives an insight into our everyday life. Look carefully and you will see the craft; hours of sawing, cutting and polishing, stitches, hammer strokes and filing – working hours that we often share in our workshop at Four in Göteborg. After working together for nearly ten years our different individual expressions has influenced each other. Now we are letting Galleri Koch and you – the visitors – to make an impression.
Opening: September 2nd 11-15
The exhibition runs until: September 23rd
Address: Kulturhuset Fregatten
Fregatten 2, 444 30 Stenungsund, Sweden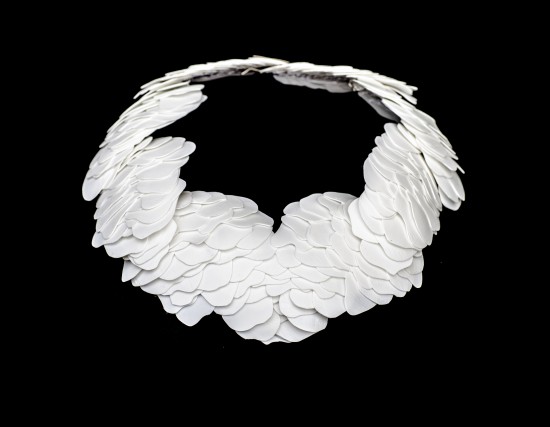 Karin Roy Andersson, Sastrugi, 2017, necklace, recycled plastics (from mayonnaise bucket), thread, steel, 25 x 25 x 4 cm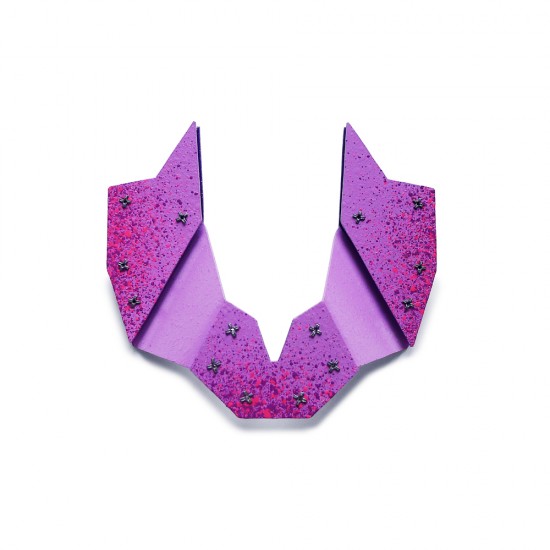 Linnéa Eriksson, Connect, 2016, brooch, steel, silver, spray paint, 9 x 5 x 4,5 cm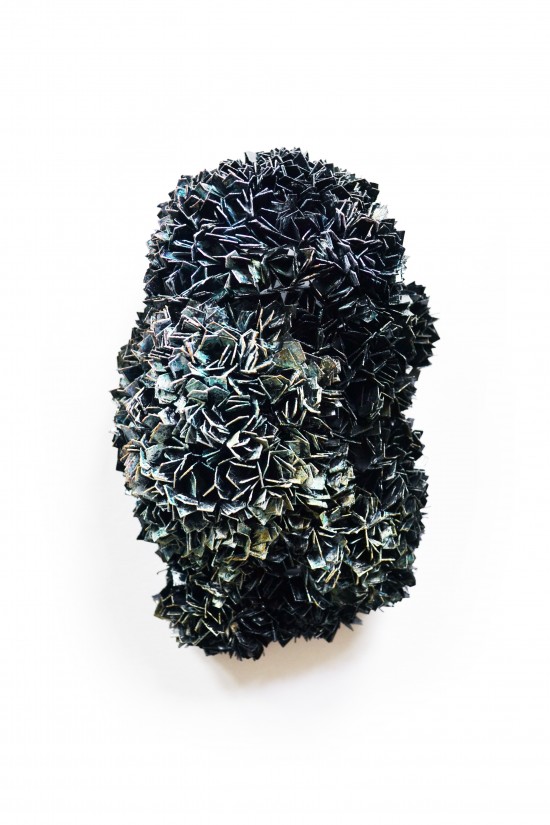 Hanna Liljenberg, untitled (from the decay-series) 2017 brooch, paper, silver, steel, acrylic paint, lacquer, 20 x 12 x 7 cm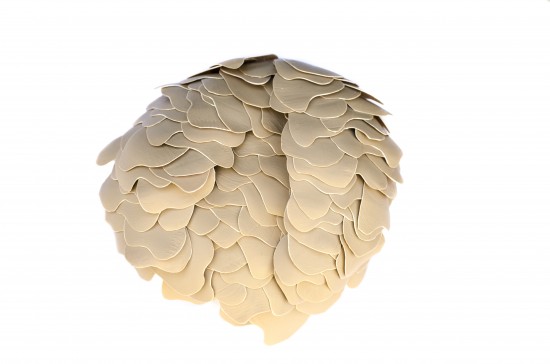 Karin Roy Andersson, Krös, 2017, brooch, recycled plastics (from bread box), thread, steel, 11 x 11 x 4 cm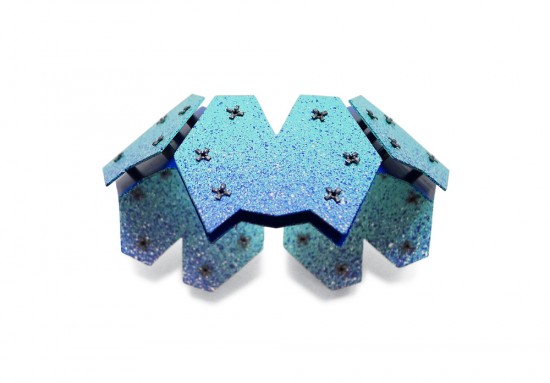 Linnéa Eriksson, Connect, 2016, brooch, steel, silver, spray paint, 9 x 9 x 3 cm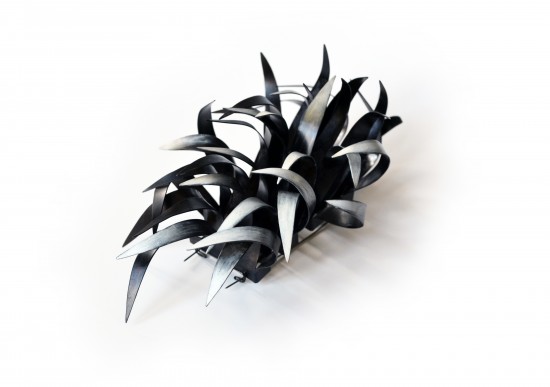 Hanna Liljenberg, untitled (from the decay-series) 2017 brooch, iron, silver, steel, oil color, varnish, 19 x 10 x 8 cm
OTHER ARTICLES ABOUT: