Parcours Bijoux 2020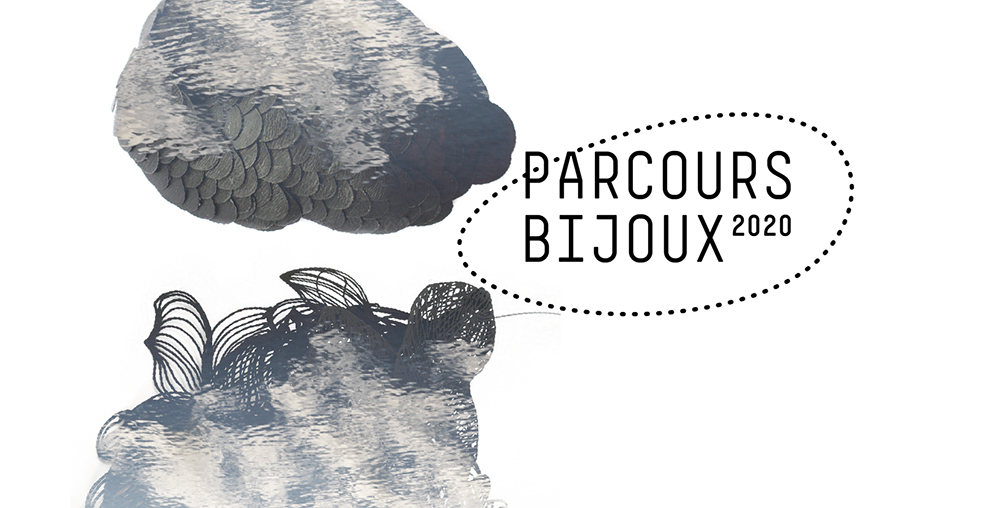 Parcours Bijoux is a triennial for contemporary jewellery that took place in Paris for the third time this year with a variety of exhibitions, and lectures highlighting different aspects of contemporary jewellery.
I was invited by Elsa Vanier to participate in the exhibition Ocean 2050. 13 artists and designers from Sweden, Argentina, the United Kingdom, Turkey and France had been invited to  work around the theme "the threatened ocean" and the exhibition brought together a hundred pieces made of plastics and precious metals.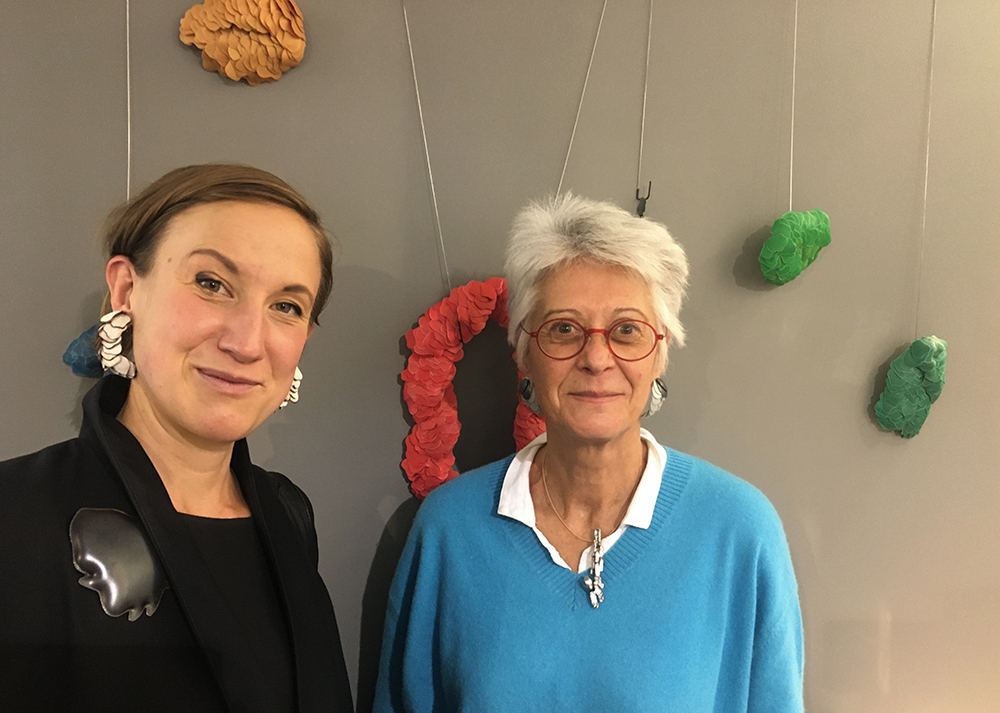 Me and Elsa Vanier at her gallery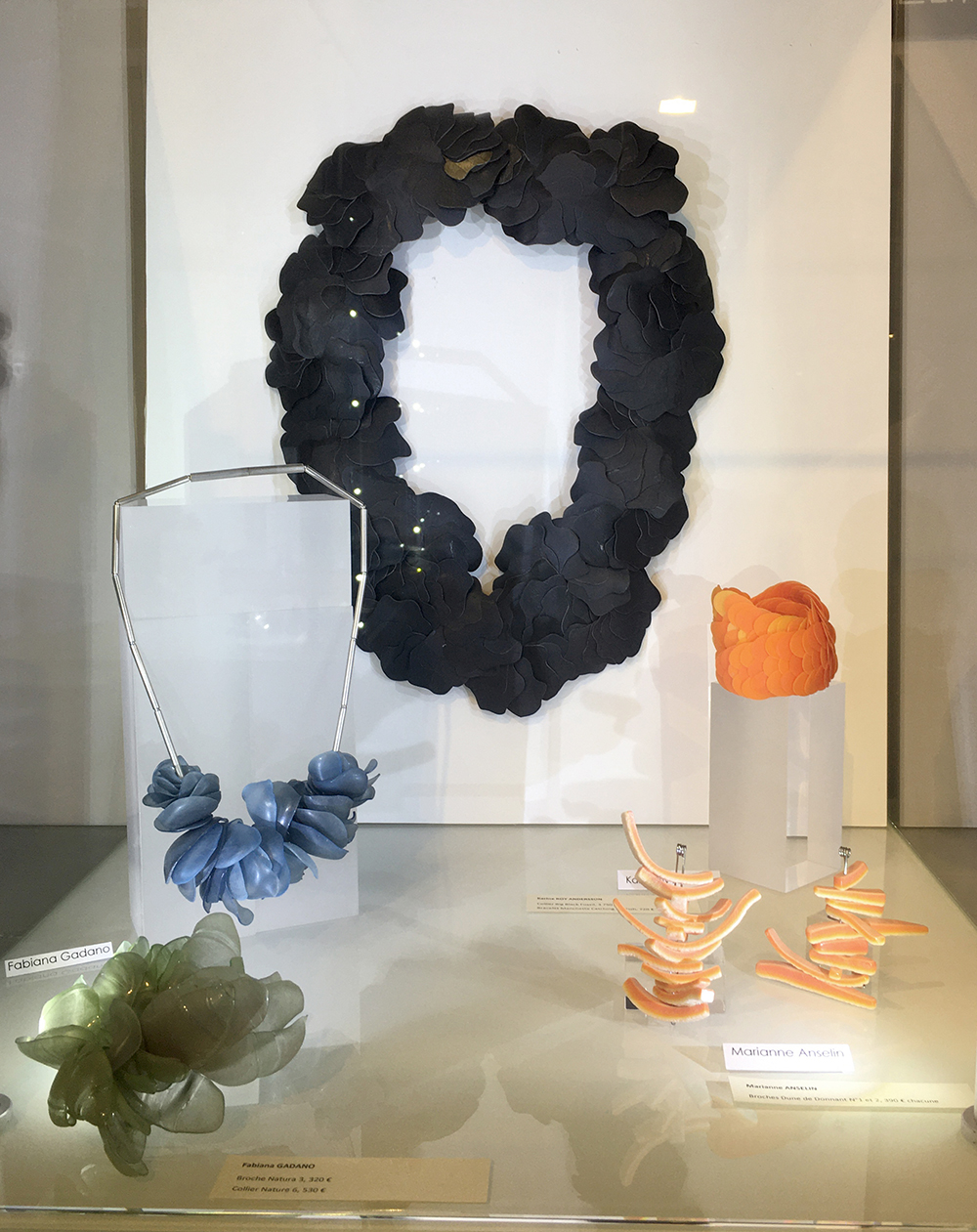 From the exhibition Ocean 2050
Already when the European Triennial of Contemporary Jewellery was in Paris me and Sofia Björkman started talking about making something during the next Parcours Bijoux. After going through a number of alternatives we finally decided to make a duo show.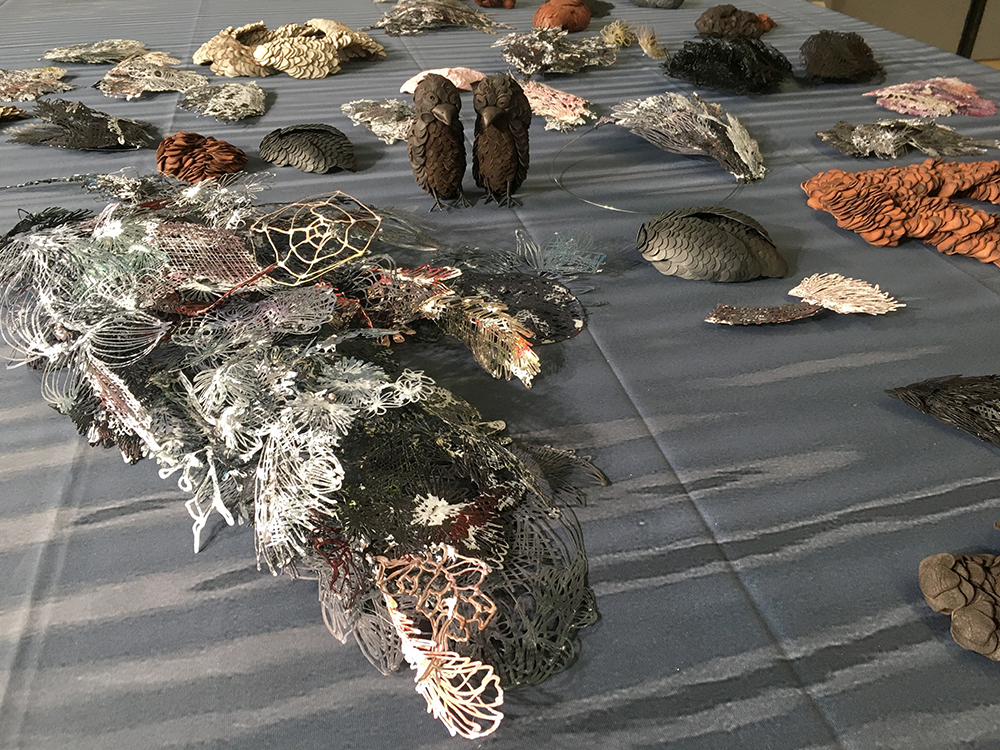 First there was big bang, then about 4 billion years ago life appeared on earth. About 450 million years ago fish started swimming in the oceans and then 250 million years later birds were flying in the skies. Then it took about 200 million years until a gallery for contemporary jewellery opened in Stockholm and 10 years later another one opened in Göteborg. Strangely enough the women behind these galleries, Sofia Björkman and Karin Roy Andersson, independently developed an interest for fish and birds, climate impact and social changes in the society. Was it something in the water? Was it something in the air? Or maybe it all happens somewhere in between.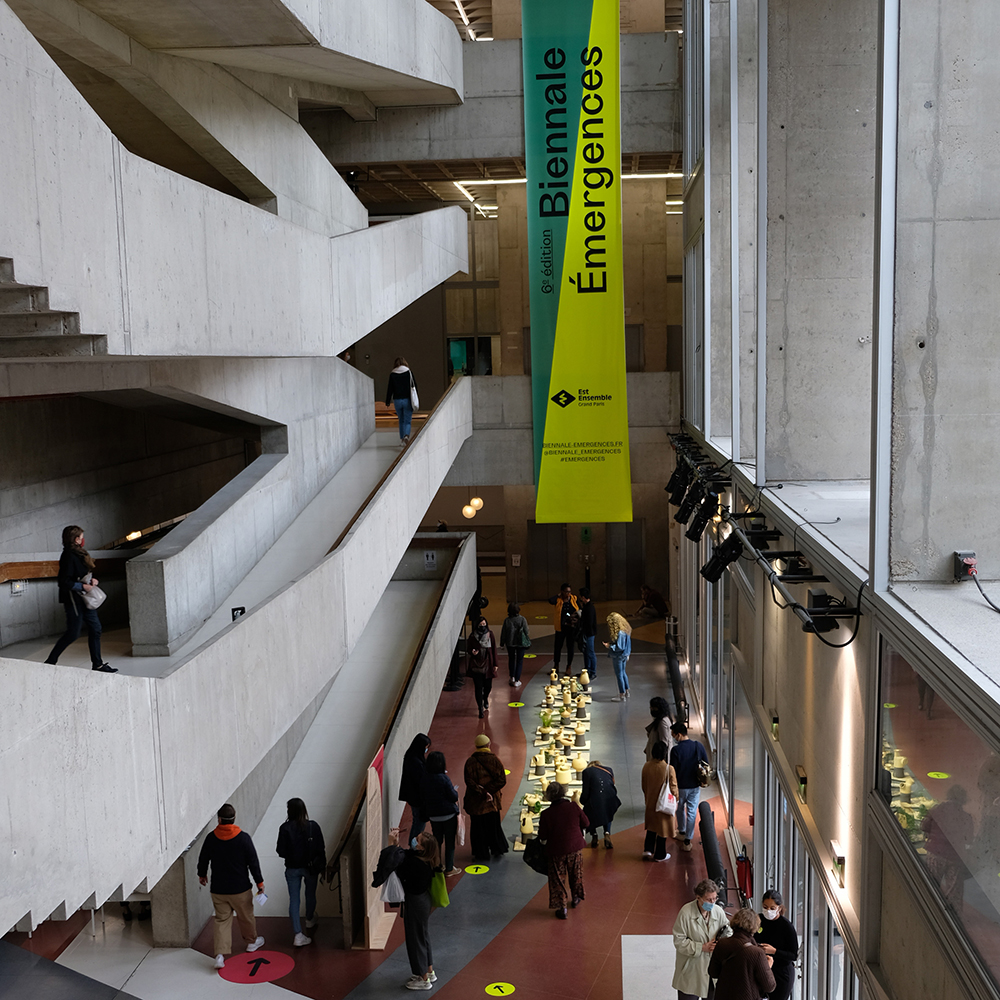 Centre National de la Danse (photo by Sofia Björkman)
We got in contact with Centre National de la Danse where we set up our exhibition. Centre National de la Danse is a platform for dance and everything connected to movement, choreography and bodies – a perfect place for contemporary jewellery! The exhibition was shown during Biennale Émergences – an event showing art and design connected to environment, sustainability and climate.
We got a huge table to use for our set-up and we covered it with a big piece of printed fabric. We then built an installation with a cloud melting down into some kind of river delta where some birds, fish and in betweens had been washed up.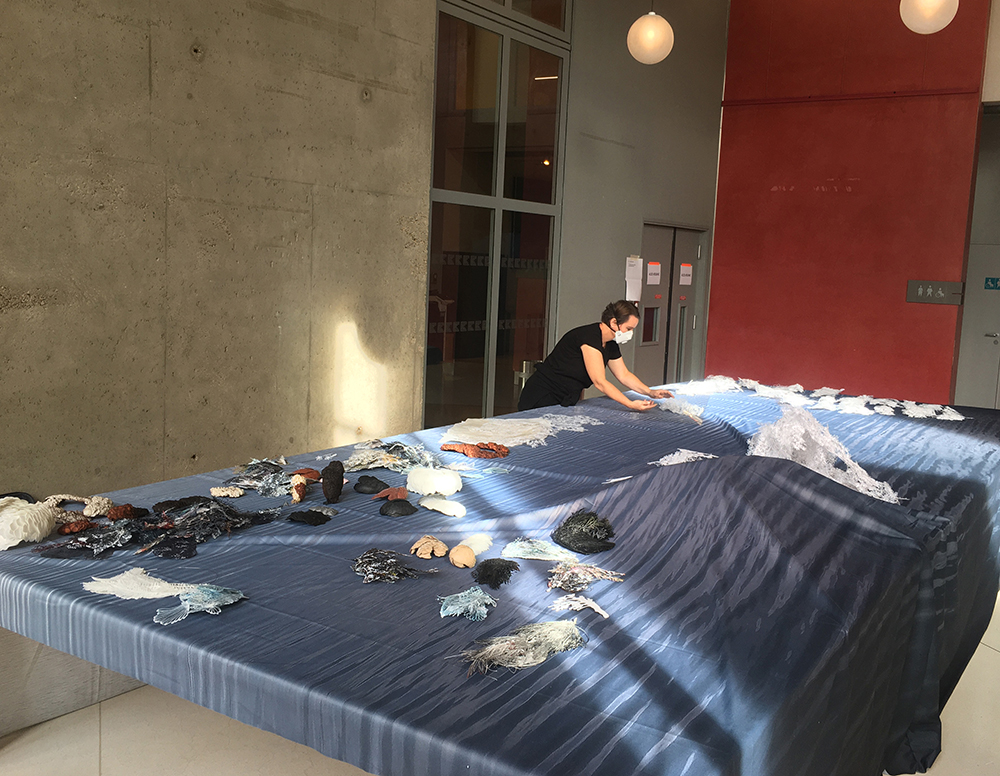 Setting up the exhibition at Centre National de la Danse
Work by Sofia Björkman and me (photo by Sofia Björkman)
During the 4 days 5500 people visited Émergences and we got to meet a lot of people interested in ecology, recycling, materials and techniques, but also animals, art, culture, jewellery and many other things. We also got the great pleasure to welcome Laurence Verdier and Joris Camelin who made a writing workshop in the exhibition. A group of participants got to see the installation and then they got writing exercises connected to what they had experienced. In one of the exercises they were divided into pairs. One person closed their eyes while the other chose a piece and gave to them. Still with the eyes closed they would then tell a story with what they could feel in their hands as a starting point.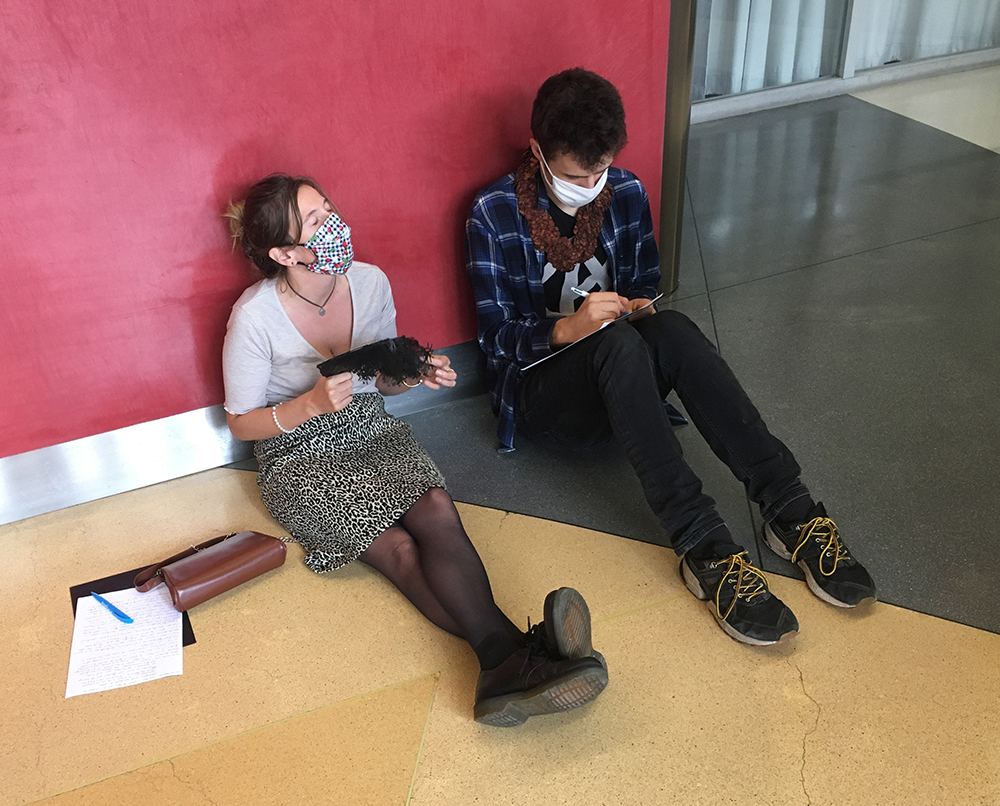 Participants of the writing workshop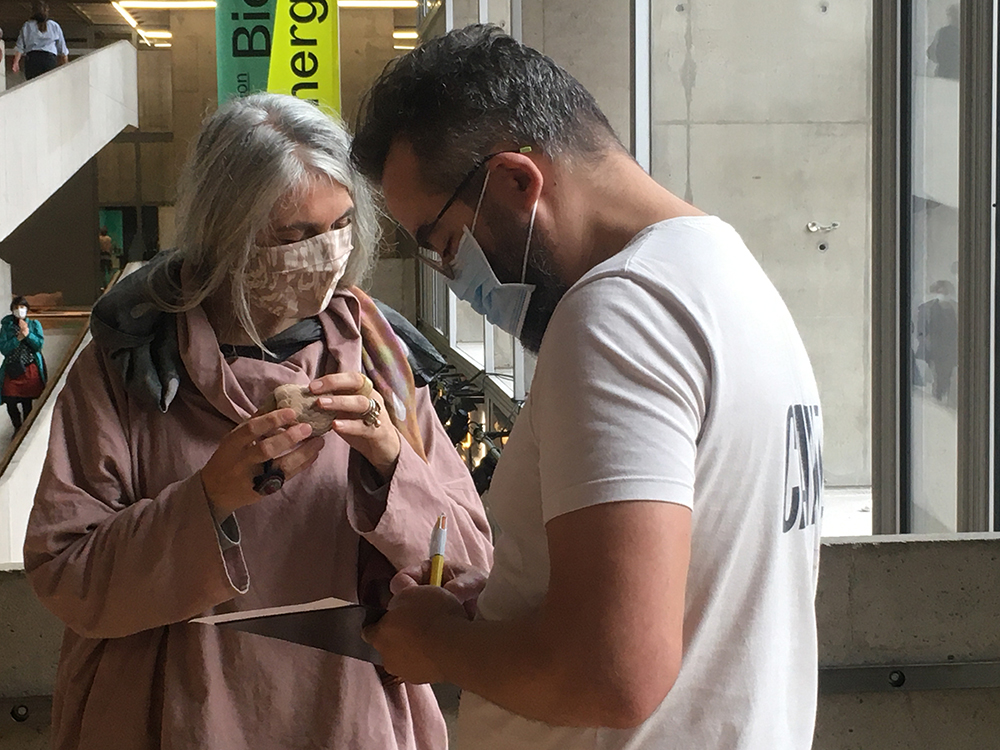 Participants of the writing workshop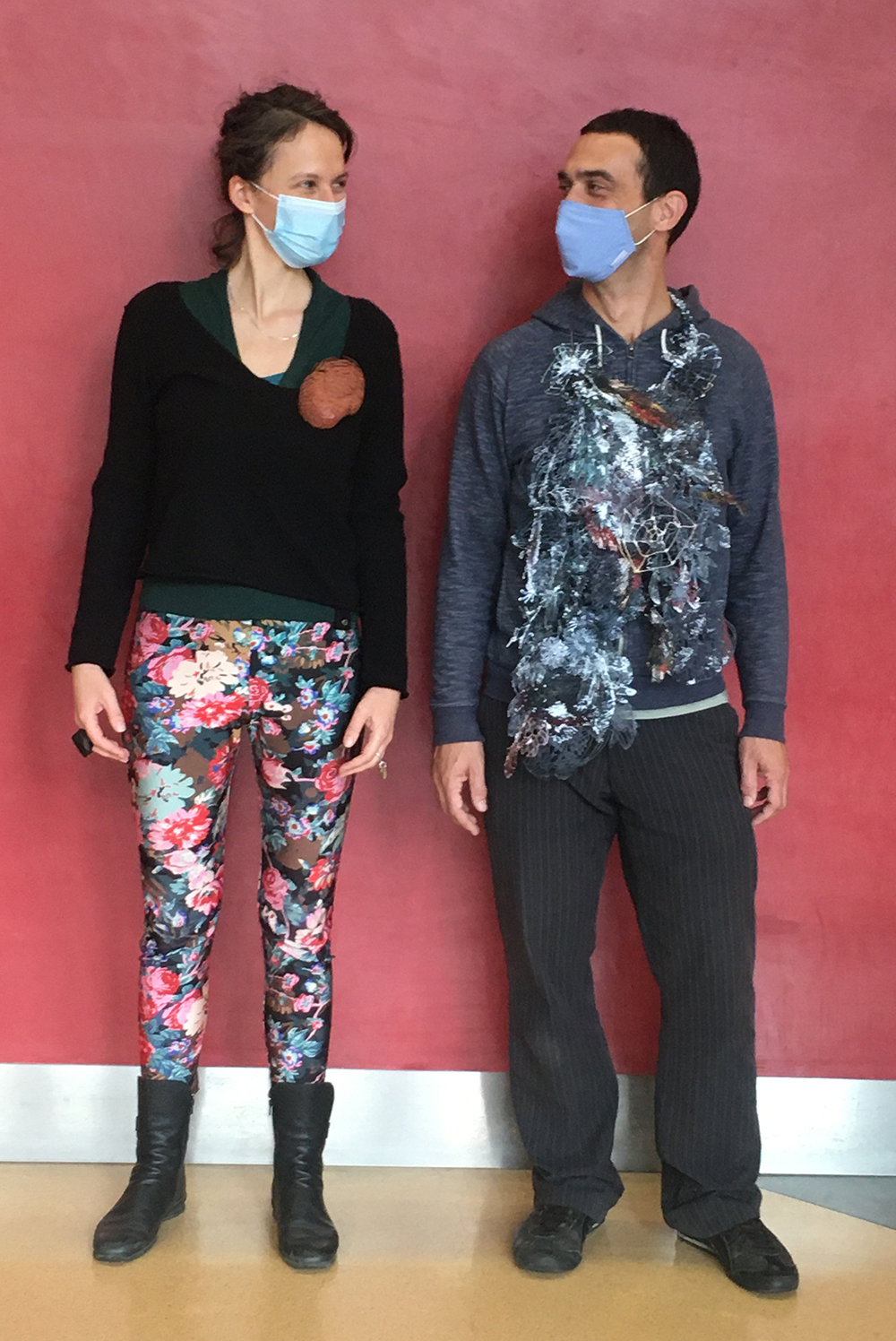 Laurence Verdier and Joris Camelin
We also had time to see some of the other exhibitions connected to Parcours Bijoux and even though some of the exhibitors in this year's edition had been forced to stay at home due to the Corona restrictions, there were a lot of  exciting things to see. Terhi Tolvanen, Sophie Hanagarth and Monica Brugger had placed their jewelry on backdrops painted like skies. Rains of jewelry that made me think of canceled flights and endless time and space.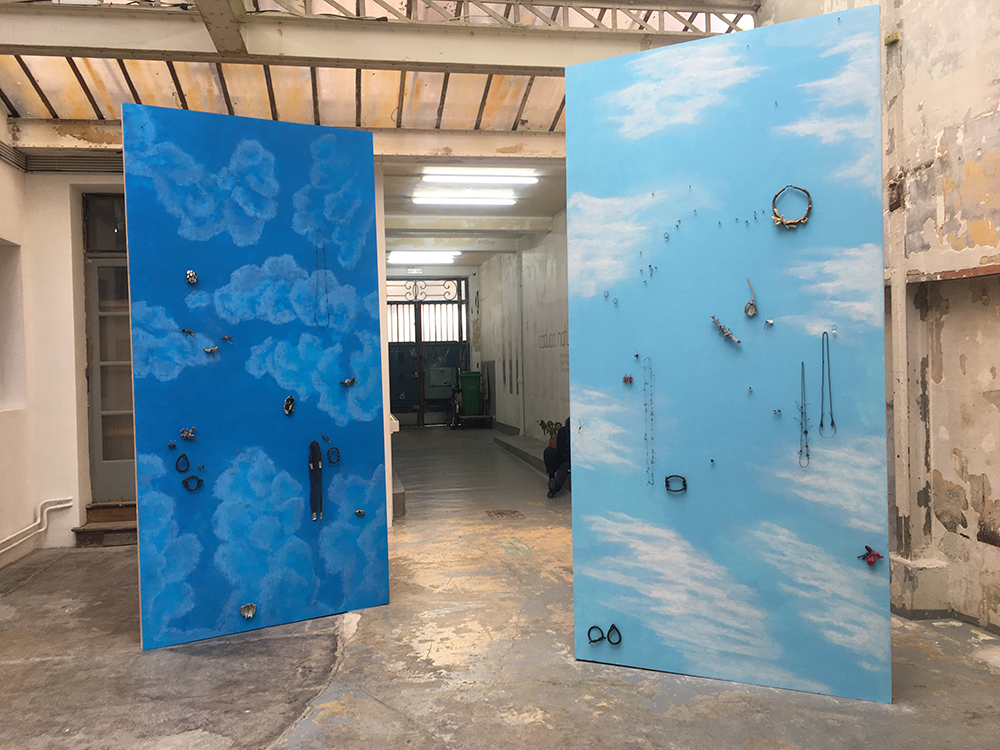 At LA Joaillerie par Mazlo an exhibition with five Danish artists was shown. The pieces were presented at different scenes and the different individual artistic expressions either got the viewer's full attention or played with each other in different compositions.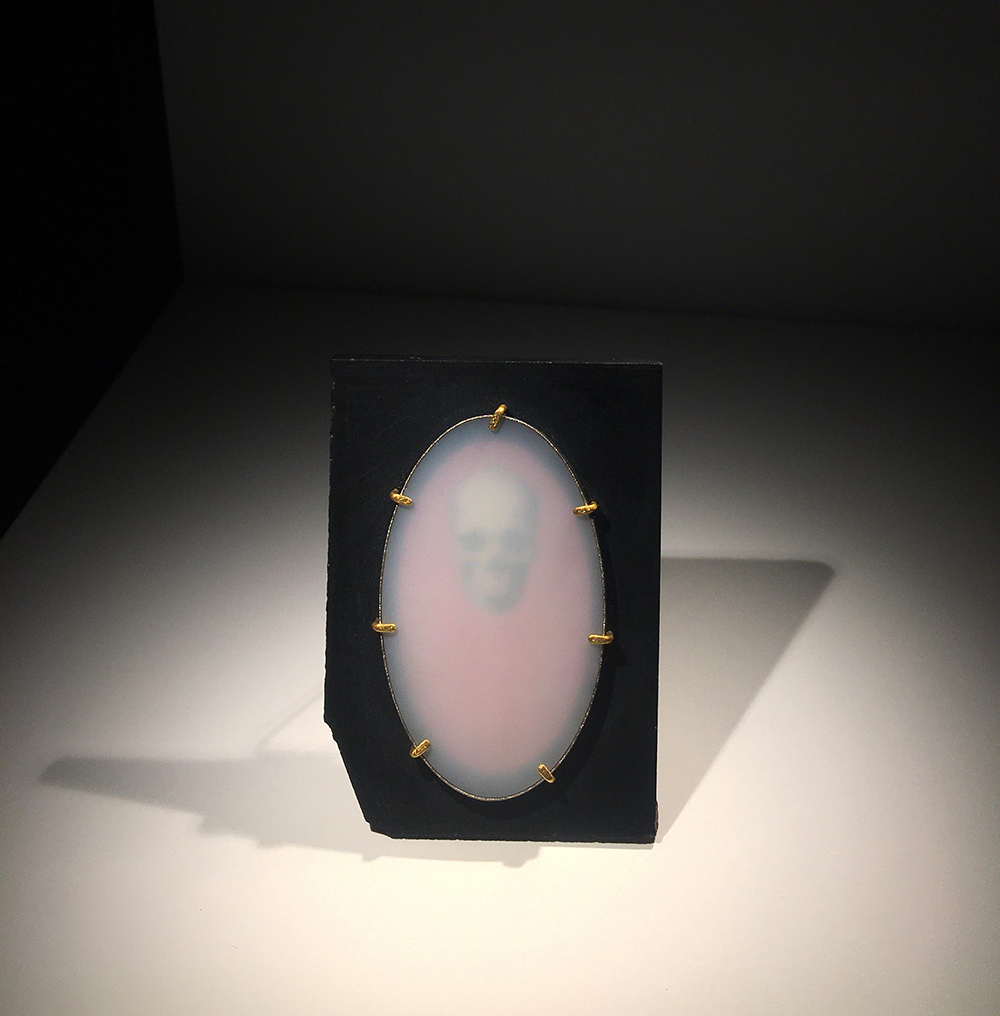 Brooch by Castello Hansen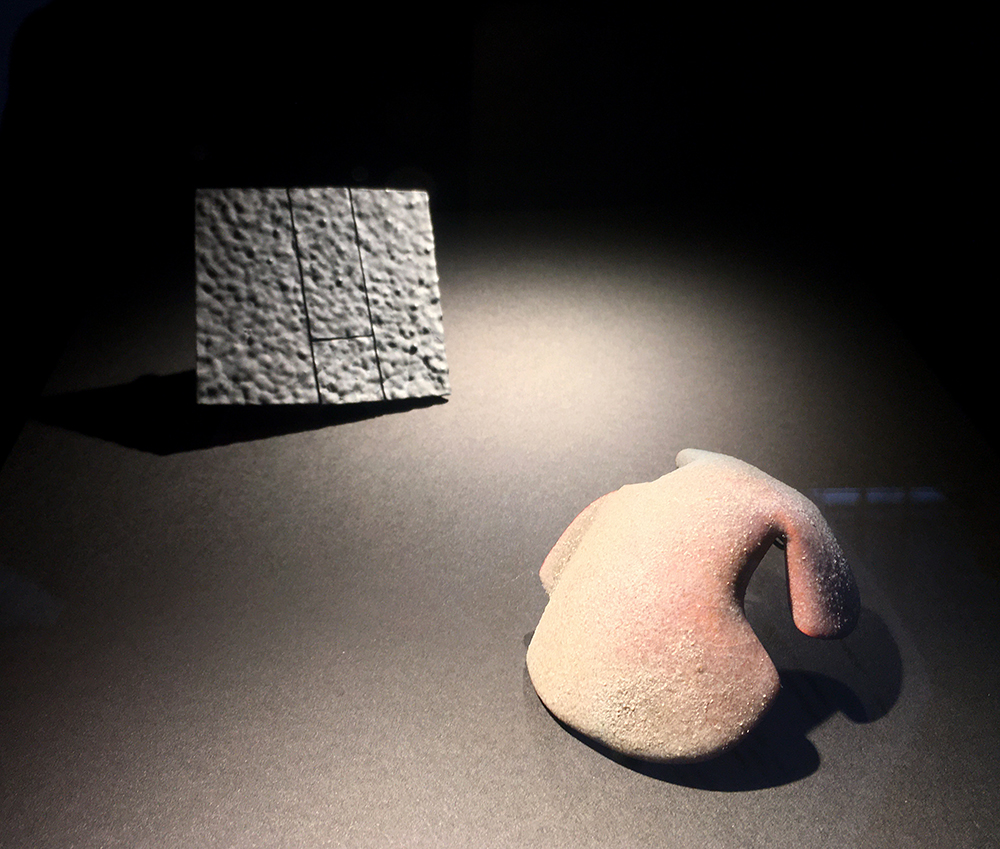 Brooches by Per Suntum and Kaori Juzu
Paris is a fantastic city and Parcours Bijoux is an event I definitely would like to be a part of again – but then I hope it will be without a mask.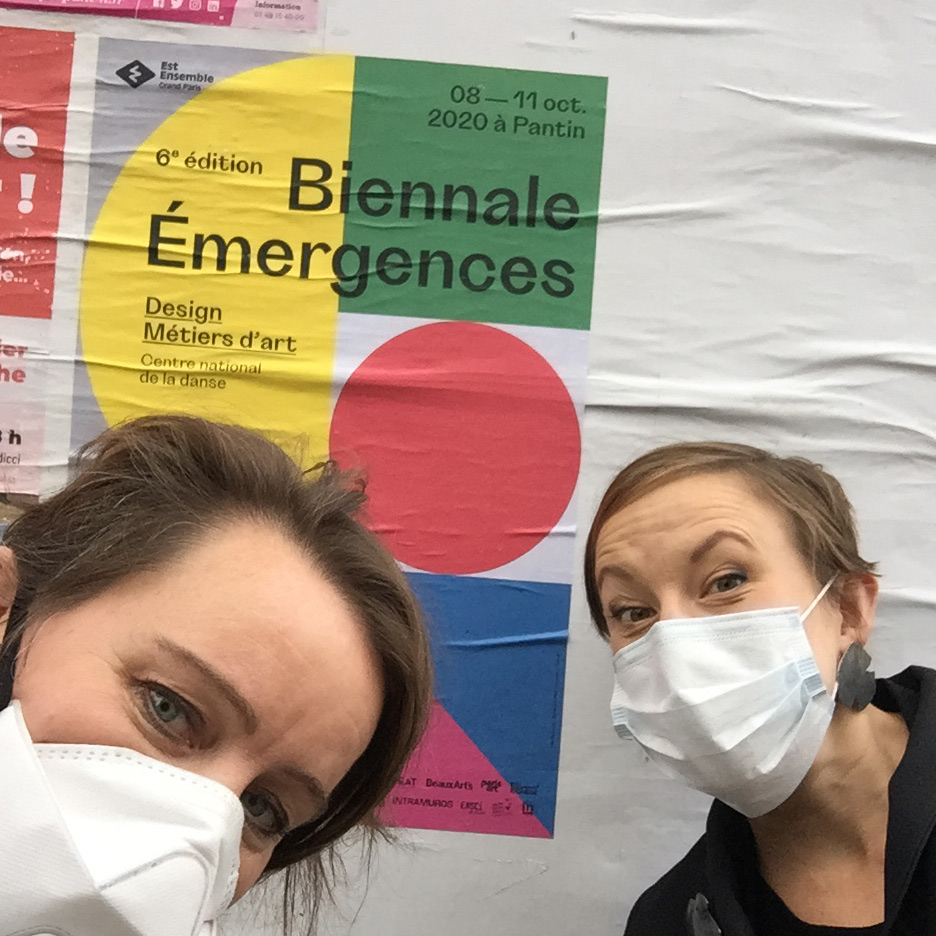 Supported by:

OTHER ARTICLES ABOUT: