Sopor är bra
Sopor är bra – garbage is good. That is the name of an exhibition at Rian Design Museum that opened on September 14.
The exhibition shows garbage in a new shape. Garbage that dresses our bodies, decorates our homes and that occupies our thoughts.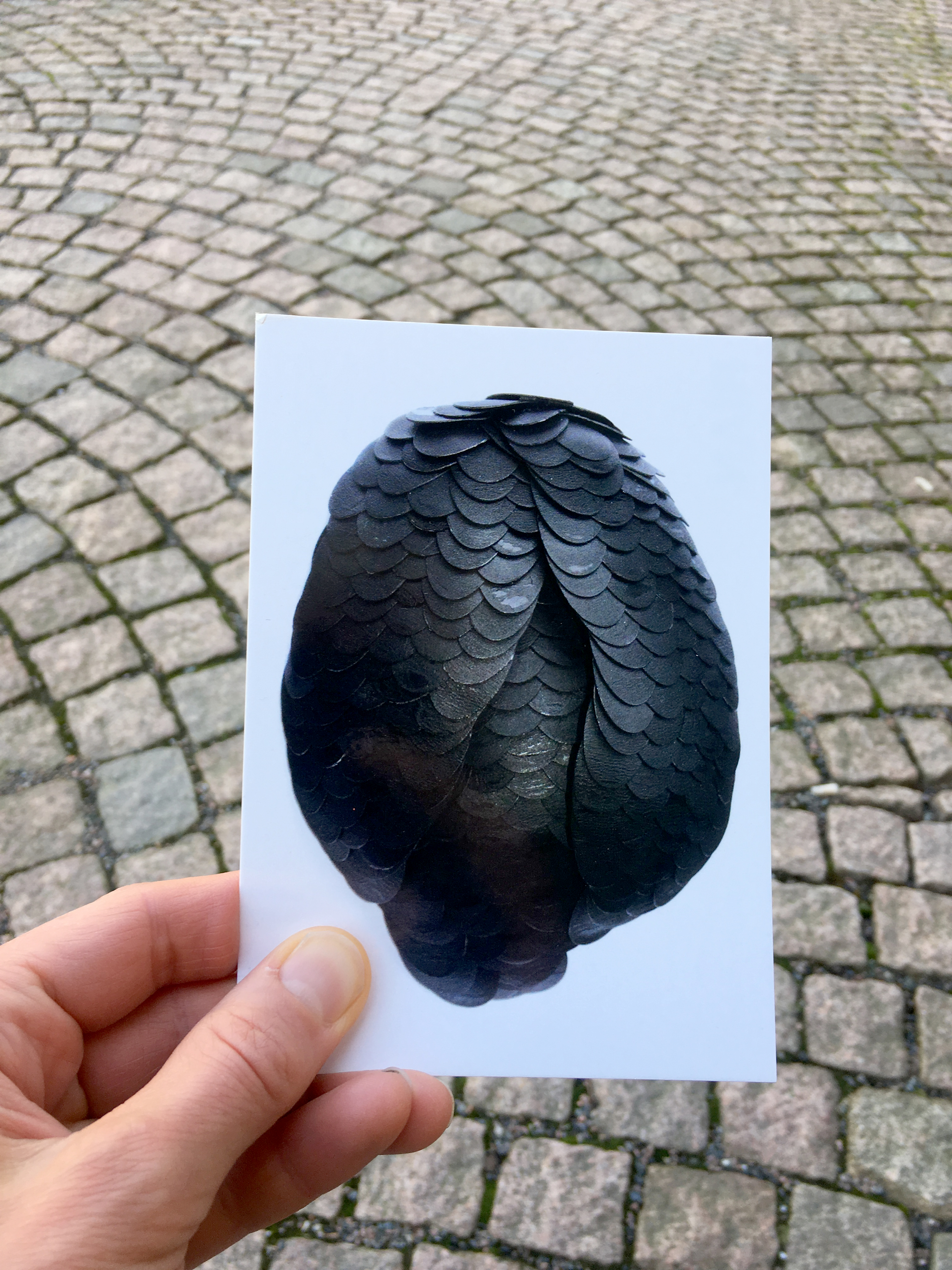 Koltrast I, 2018, brooch, recycled plastics (from serving tray) thread, steel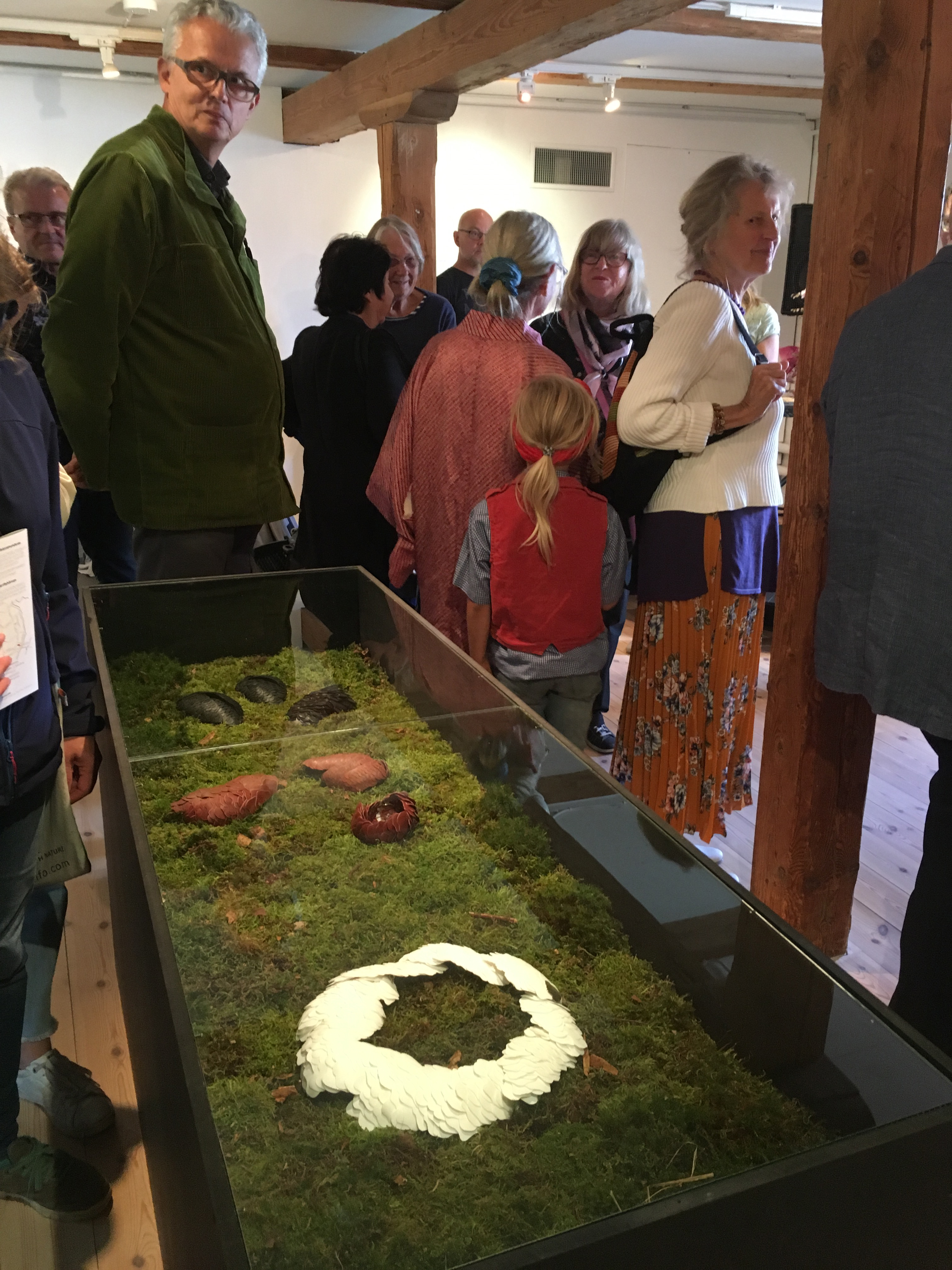 The exhibition was curated by Helena Hertov and the other participating artists were Maria E Harrysson, Marie Louise Hellgren, Tobias Juretzek, Malmö Upcycling Service, Remake, Johanna Törnqvist samt Monica Gora and Gunilla Bandolin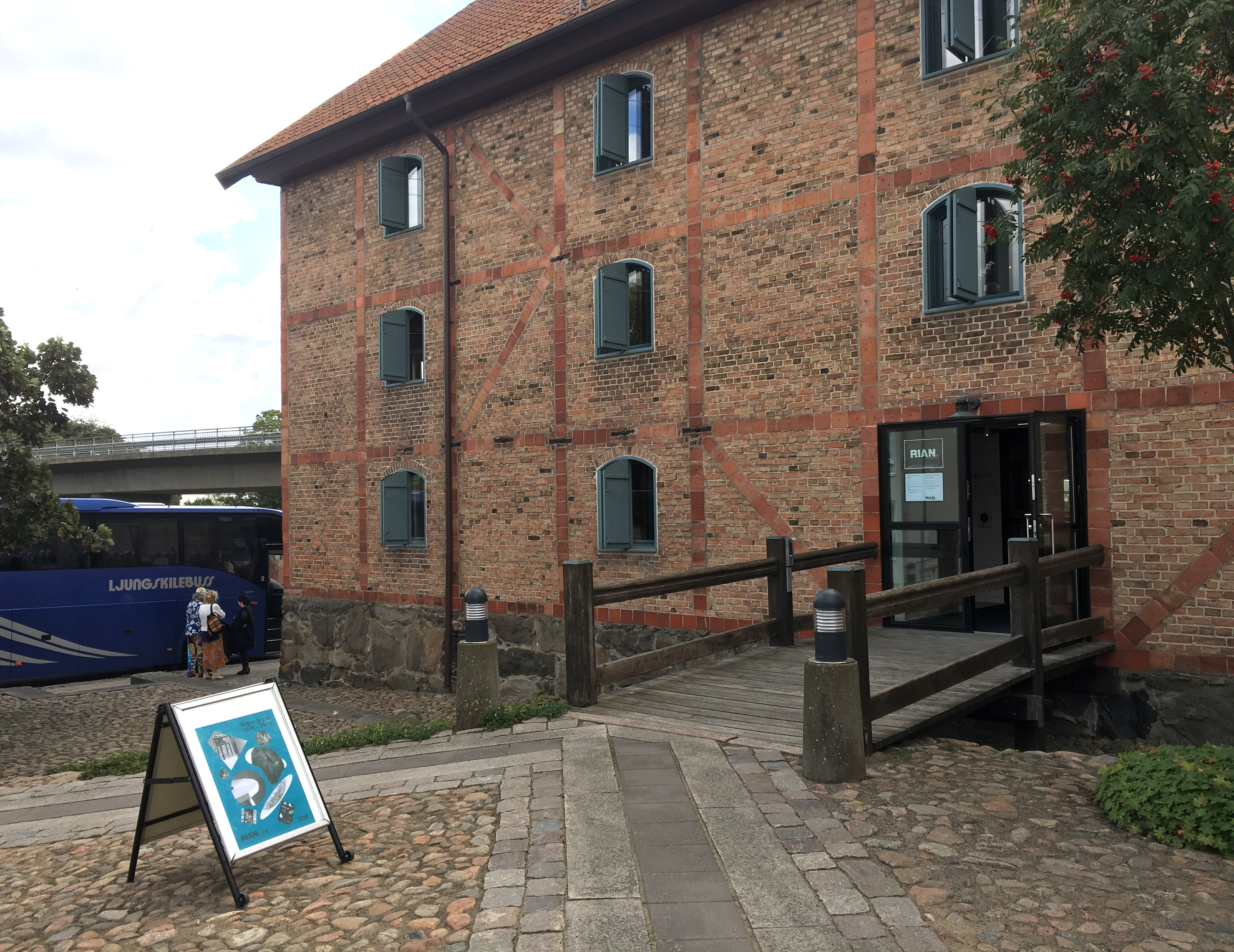 For the opening an excursion from Göteborg to Falkenberg was arranged by the museum and Svensk. It was a bus ride together with a happy group of people followed by an intense and fun day of openings, speeches, lectures and lots of very nice small talks.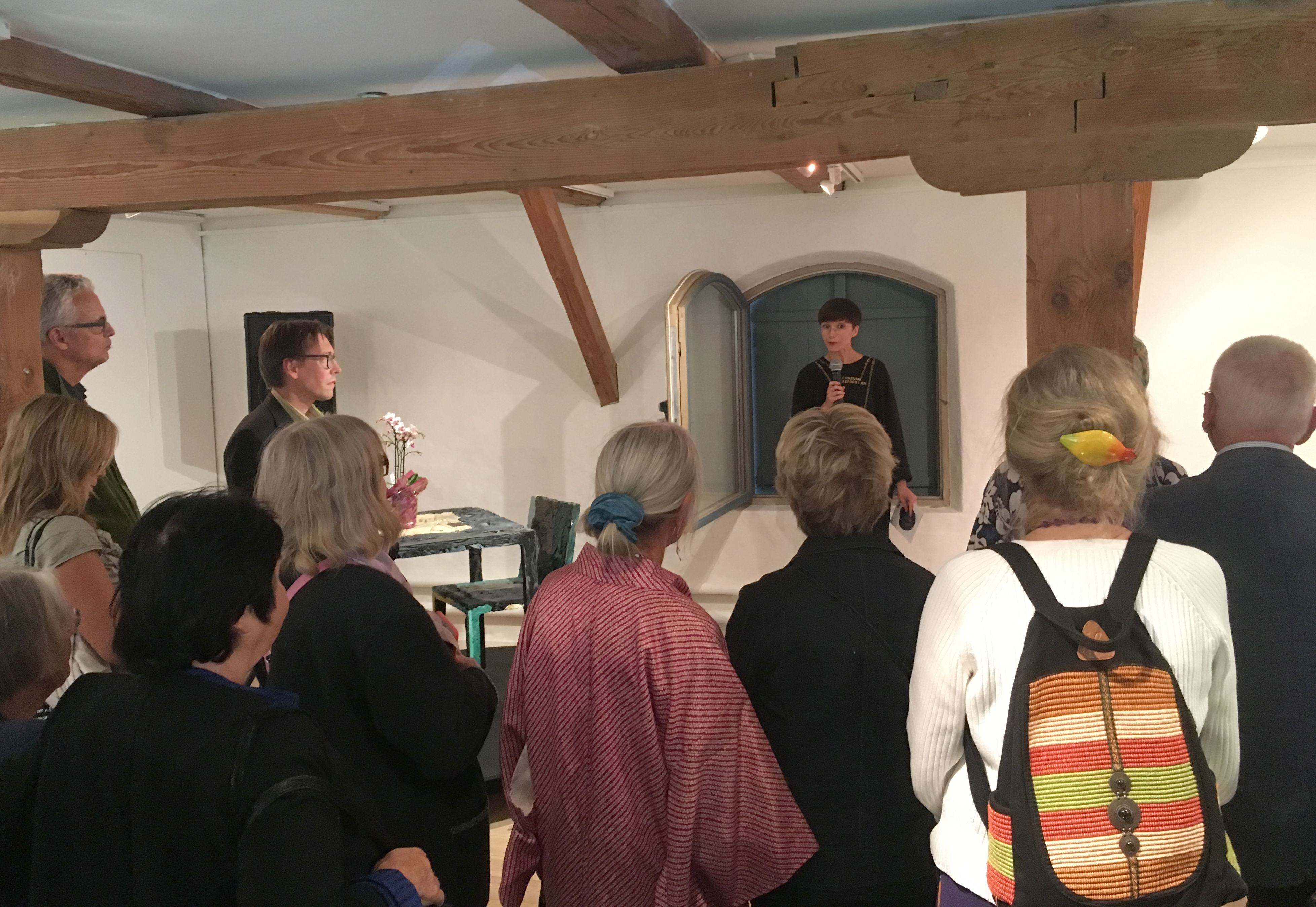 Helena Hertov talking at the opening
Anna Elzer Oscarson, and Mats Widbom from Svensk Form
Thank you so much to all of you who made this day happen and especially Helena Hertov for curating and inviting me to the exhibition Sopor  är bra, Anna Elzer Oscarson, for arranging the bus trip, Mats Widbom for the opening speech and Love Jönsson for being the perfect master of the ceremony!
OTHER ARTICLES ABOUT: