Cominelli Awards 2018
Fondazione Cominelli is to be found by the beautiful Lake Garda in Italy. The lake is surrounded by morrain hills where wines and olives cover the soil. The water is exceptionally clear and the colour of it is absolutely magic. Every year Fondazione Cominelli toghether with AJC – Contemporary Jewellery Association, has on open call inviting artists to apply for the Cominelli Award. This year the theme was "A jewel of a Lake" and my piece A New Fresh Pearl was selected for the exhibition.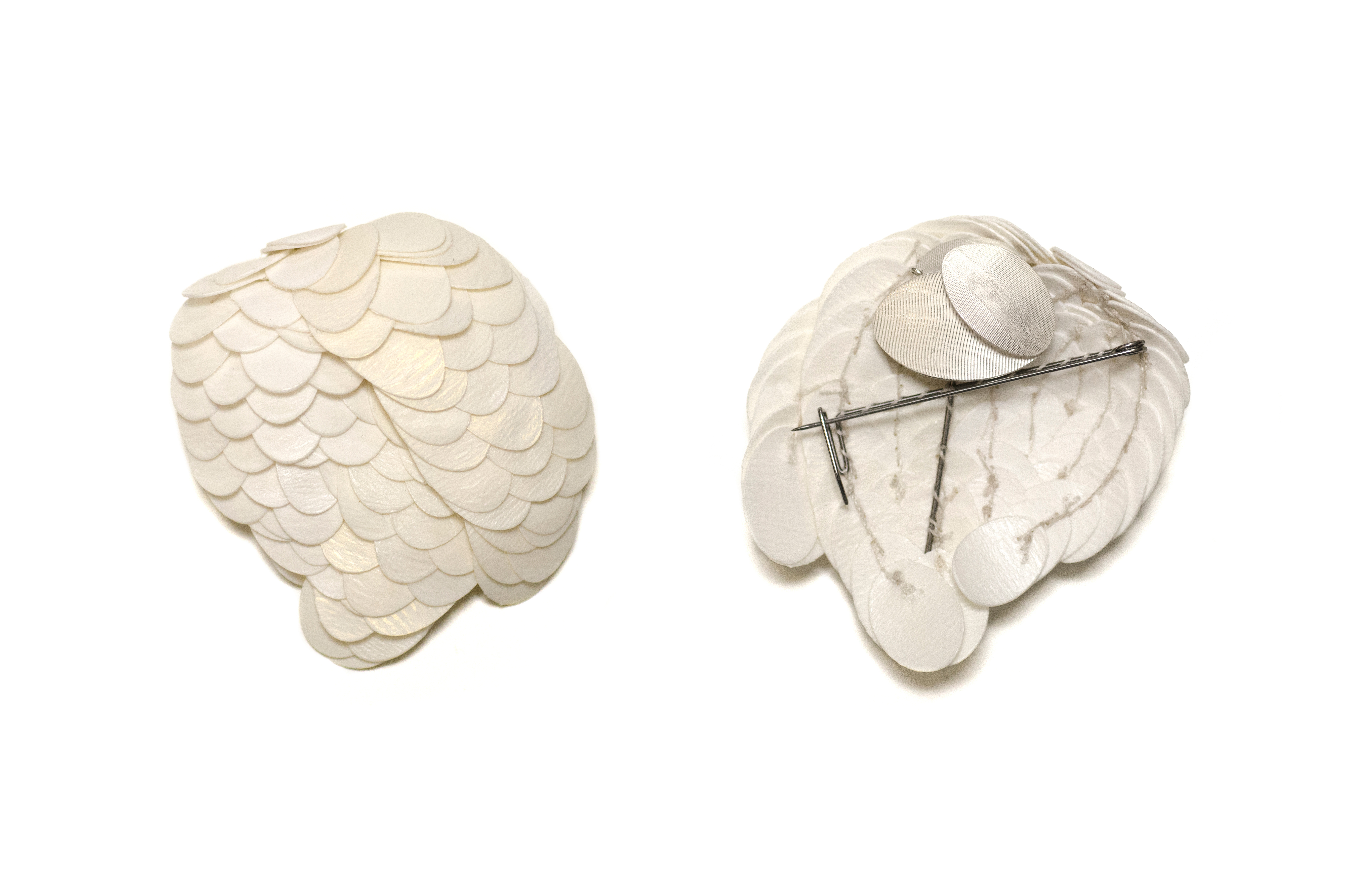 New Fresh Pearl, 2018, brooch, recycled plastics (form shampoo and soap bottles),
silver, steel, thread, 7x7x2cm Chain:54cm
When I found the soap and shampoo bottle that this piece is made of it made me think of pearls – how they used to be collected one by one from the bottom of lakes and oceans, set in precious metals or carefully knotted on silk. Looked after and sometimes even given names. Today pearls are grown in big amounts for commercial use. At the second hand market you can buy them ridiculously cheap and most people don't know that pearls need some love and affection, that they want to be worn in order to get some fat from the skin, that they can't handle perfume and that if you lock them up in a dark, dry safe, they will die.
Wild pearls are rare and if you would dive into a lake nowadays you probably would be more likely to find plastics than pearls. The water of Lake Garda stands out as a very unpolluted and clear. I don't know the reason but I would like to think that the lake – in the same way a mussel does – turns unknown trespassers into shimmering jewels.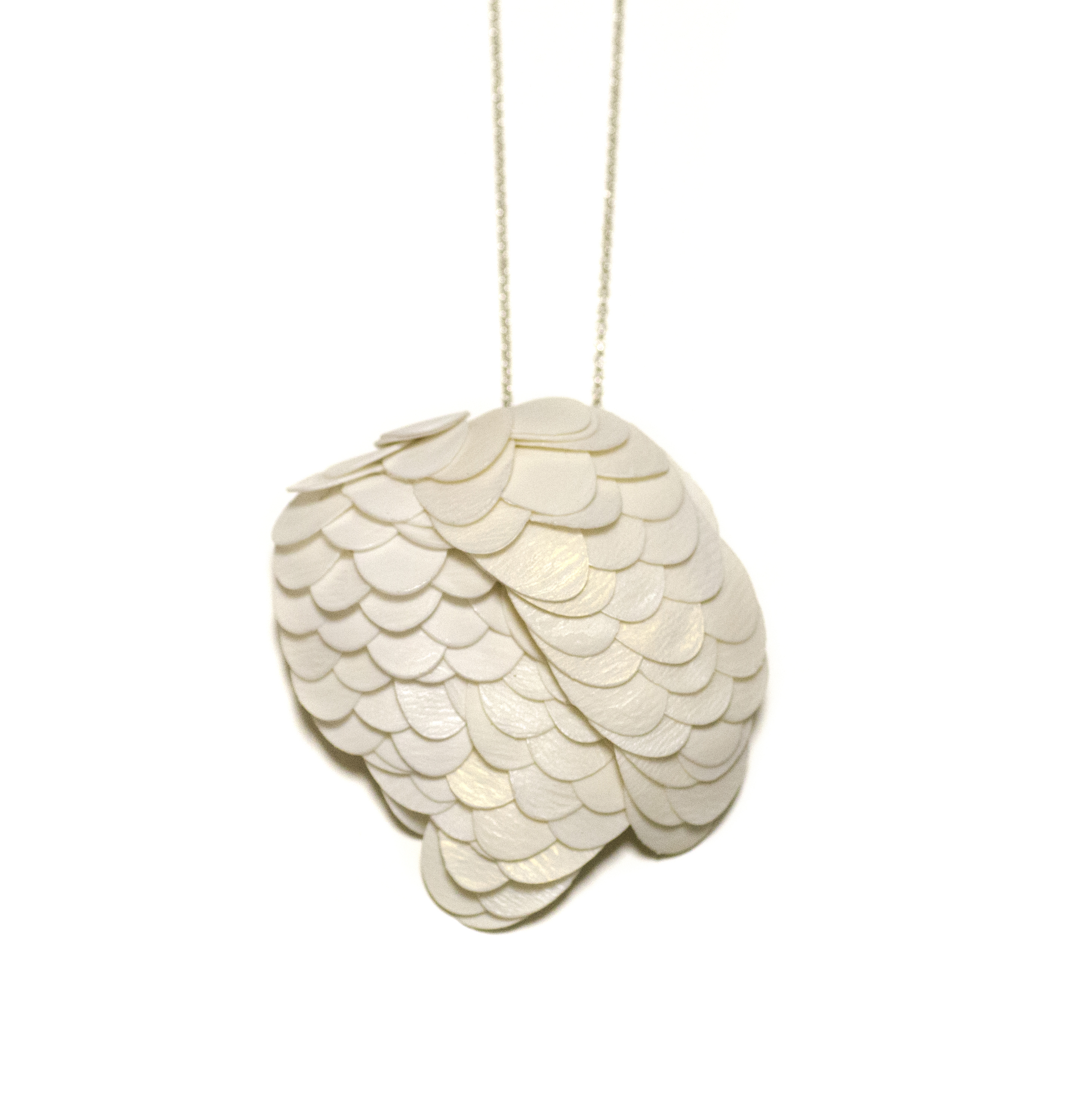 The opening is on August 25th and the exhibition runs until October 7th
Fondazione Cominelli
Via Padre F. Santabona, Cisano di San Felice del Benaco, Italy
More info here
OTHER ARTICLES ABOUT: