The joy of repetition – workshop in Beirut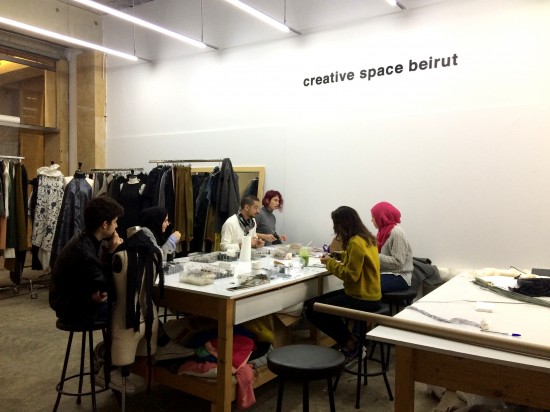 Some time ago I was invited to make a workshop at the art and design school Beirut Creative Space. The school offers courses to students who can't afford the, often expensive, design courses available in Lebanon. The students come from different parts of the country and also from refugee camps. The criteria to get accepted at the school are talent, artistic expression and an ambition to work and to make a living from a creative profession.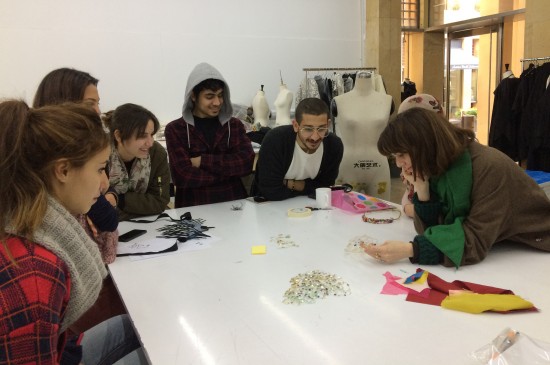 The school encourages innovation and aims to address the individual's individual qualities – allowing their different backgrounds to contribute to group dynamics and stimulate development. The goal is to give the students artistic confidence and tools to transform their talent into a profession. Later on another organisation Starch Foundation joined the project. Starch offers a program for newly educated designers that supports and guides them in the beginning of their carriers and a few of their participants also joined the workshop.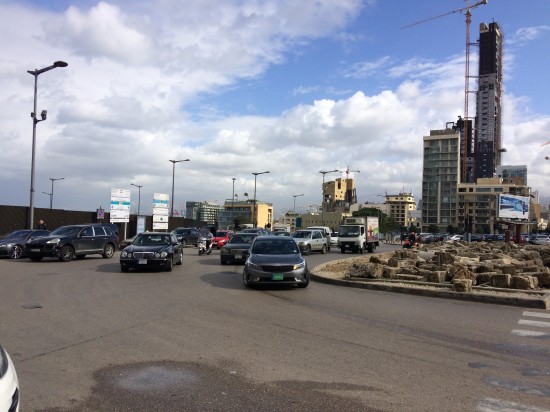 The school is located in the middle of Beirut's shopping district and the school and the small shop connected becomes an oasis with personal, small-scale craft in the middle of the big international luxury brands.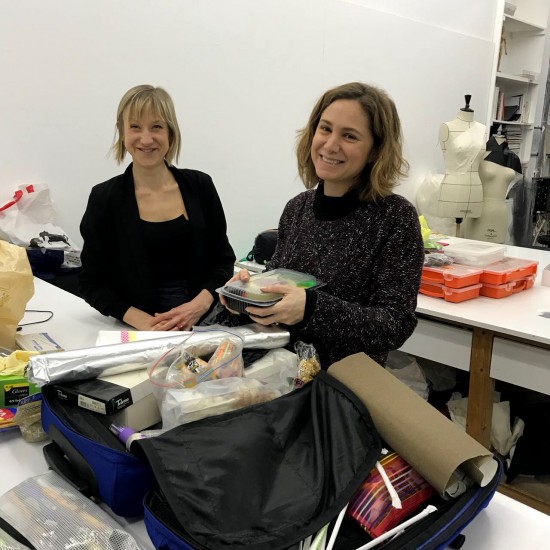 This was my first time teaching a workshop. I arrived a couple of days before it started and had the chance to see the school and meet with the teachers. The course started on Monday and ended with a presentation on Friday. During the five days the students worked on the theme "The Joy of Repetition", they were free to use any material they wanted and the outcome didn't necessarily had to be a finished piece – the plan was more to open up for ideas and that the workshop could be a starting point and an inspiration for future work.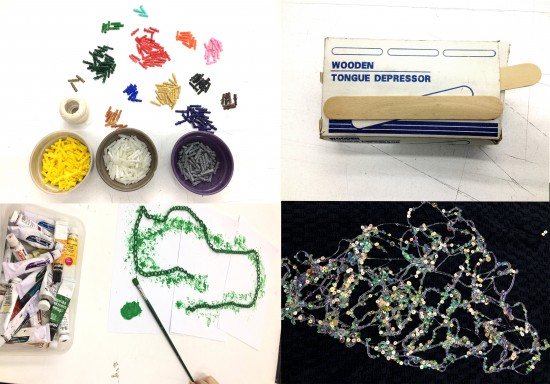 Some of the materials
The students all dived right into the task and I was quite impressed by their enthusiasm. Five days is a very short time – especially if you want to make work on this particular theme but I must say that the result was beyond my expectations and I hope to see how their different projects evolves after this week.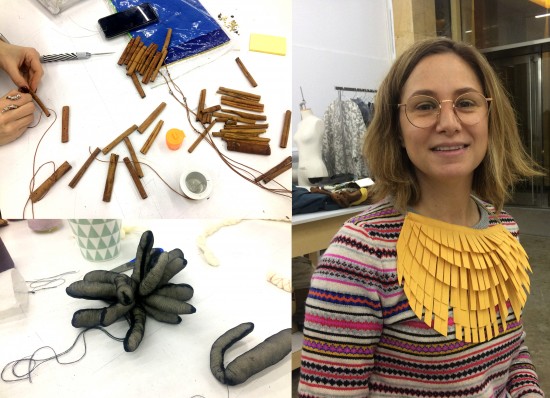 Work in progress
There is something hypnotic and magnetic about repetitions – rhythms and patterns floating over a surface or thousands of small details building dynamic volumes. The theme for the workshop was multiplicity and repetitions and we were working with materials such as textile, plastics, prefabricated beads and metal parts. Most of the pieces and sketches had a connection to a wearer and a body but making a finished piece of clothes or jewellery was not the main goal.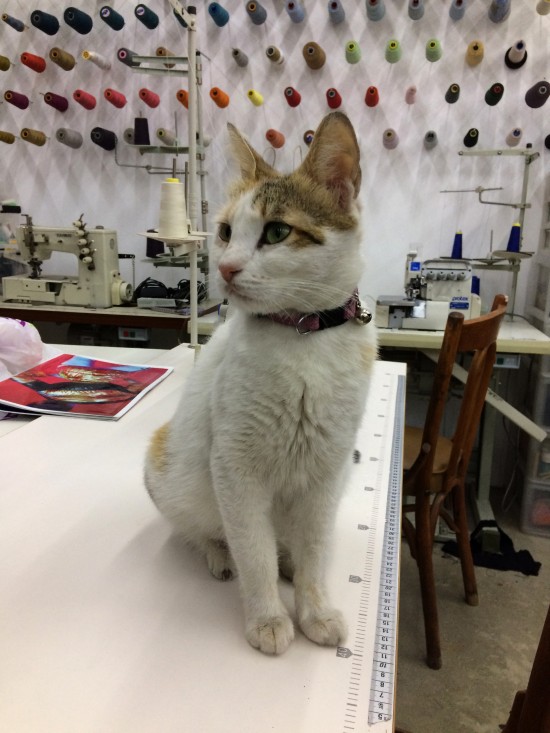 The studio cat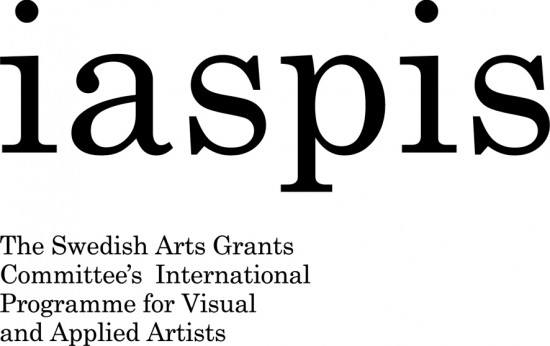 The project was made with support from IASPIS
The Swedish Arts Grants Committee's International Programme for Visual and Applied Artists
OTHER ARTICLES ABOUT: