In Hot Water
The world of contemporary jewellery is full of connections, contacts and collaborations. Some reach over long distances, some you find very close. Lauren Tickle-Tietje presented her solo-show "Is it Legal?" at Four in Göteborg 2015 and Kevin Hughes opened "The Good Old Boys" a year later. These American visits not only resulted in two very appreciated exhibitions but also new friendships.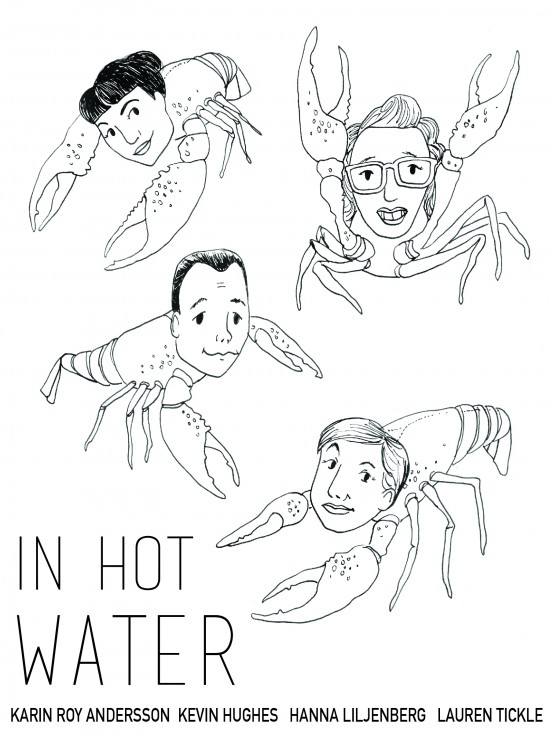 Illustration by Jessica Hughes
Hanna Liljenberg and I have been a strong team since we discovered a shared interest for Christmas carols and mulled wine during our study years at HDK and we have been working more or less shoulder to shoulder ever since.
The exhibition "In Hot Water" will show three different collaborations; one happening over a long period of time, built on an exchange of ideas and objects, one that has been very close and intense and where Hanna and I have created pieces by mixing "our" materials, techniques and ideas, and finally one where the four of us, with help from family and friends, are making the actual exhibition.
In Hot Water
This event during SNAG Nexus: A Connection of Ideas will include a joint exhibition of two separate collaborations featuring four artists, as well as introducing people to Louisiana's most loved food: crawfish.
Exhibition: The First paring of collaborators is Kevin Hughes and Lauren Tickle-Tietje. This collaboration started in 2010 and was resumed specifically for this exhibition. Kevin and Lauren are sending both text and objects to one another in order to expand their conceptual vocabulary within the field of jewelry. The second pairing is between Karin Roy Andersson and Hanna Liljenberg. Karin and Hanna have been working alongside each other for almost ten years. "During that time we have discovered that our work has a lot in common. We have both had a desire to steal each others ideas and shapes to use in our own practices." Combining elements from each other's work to freely use, recreate, and modify earlier projects to result in a hybrid of the two collaborators.
Boil: Crawfish boils are a local cultural phenomenon. At boils, the crawfish are placed on tables in piles, an overabundant display. By having this boil during SNAG many members will be able to join together to enjoy great company while seeing new work from four art jewelers. The boil food will be served between 8:30-10:00pm and will include crawfish, potatoes, and a number of vegetables in a special boil seasoning. Two beers are also included with your ticket purchase. [Please note if you are a vegetarian boiled vegetables with the boil seasoning will be served to you.] Tickets must be purchased in advance. The boil will take place on Thursday evening during SNAG's gallery crawl.
Exhibition Dates and Times
Thursday: Opening May 25, 2017 6pm-10pm. May 26-27 noon to 9pm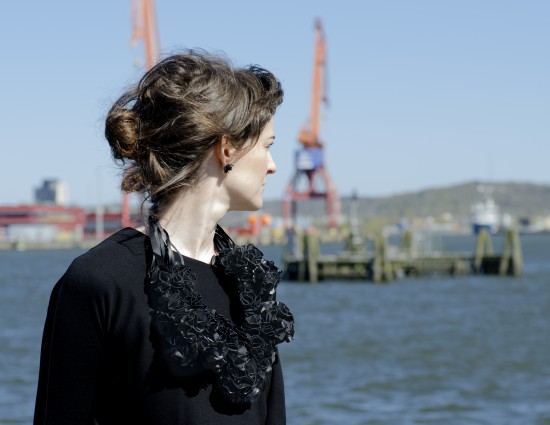 Vengsøya, necklace, 2017, recycled plastics, paper, tread, silver by Hanna Liljenberg & Karin Roy Andersson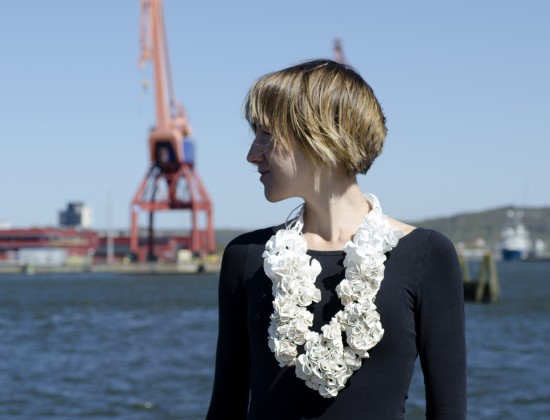 Saltholmen, necklace, 2017, recycled plastics, paper, tread, silver by Hanna Liljenberg & Karin Roy Andersson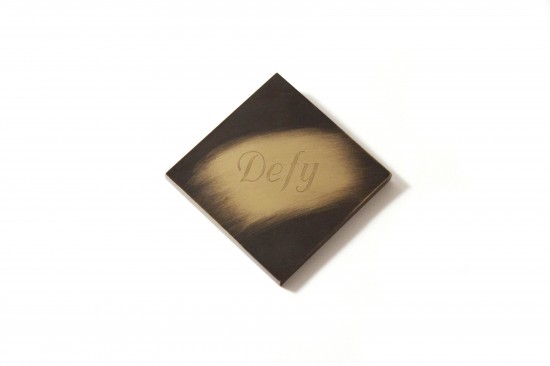 Defy, pendant, 2017, brass, 5cm x 5cm x .5cm, by Kevin Hughes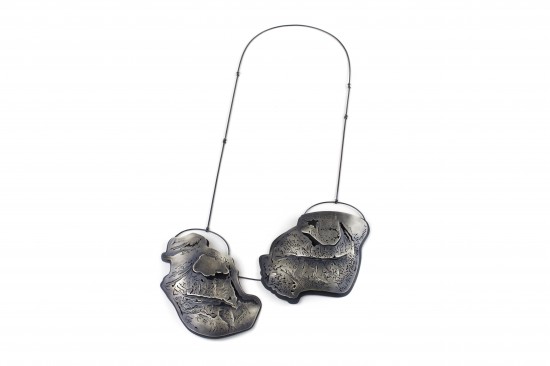 Fractured Time, necklace, 2017, silver, 1.27 x 22.86 x 35.56 by Lauren Tickle-Tietje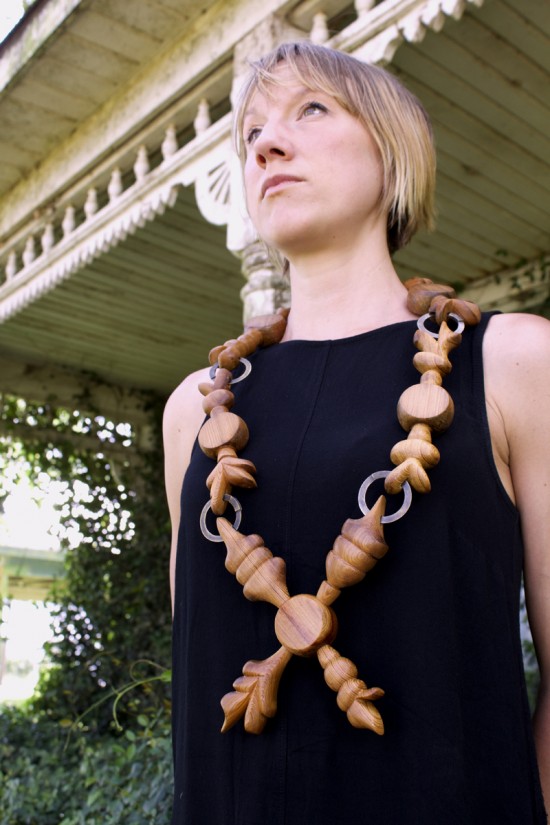 A Special Piece for Ignatius Reilly, neckpiece, 2017, wood and brass, by Lauren Tickle-Tietje
This project was supported by Svensk Form i Väst