DNA at Espace Solidor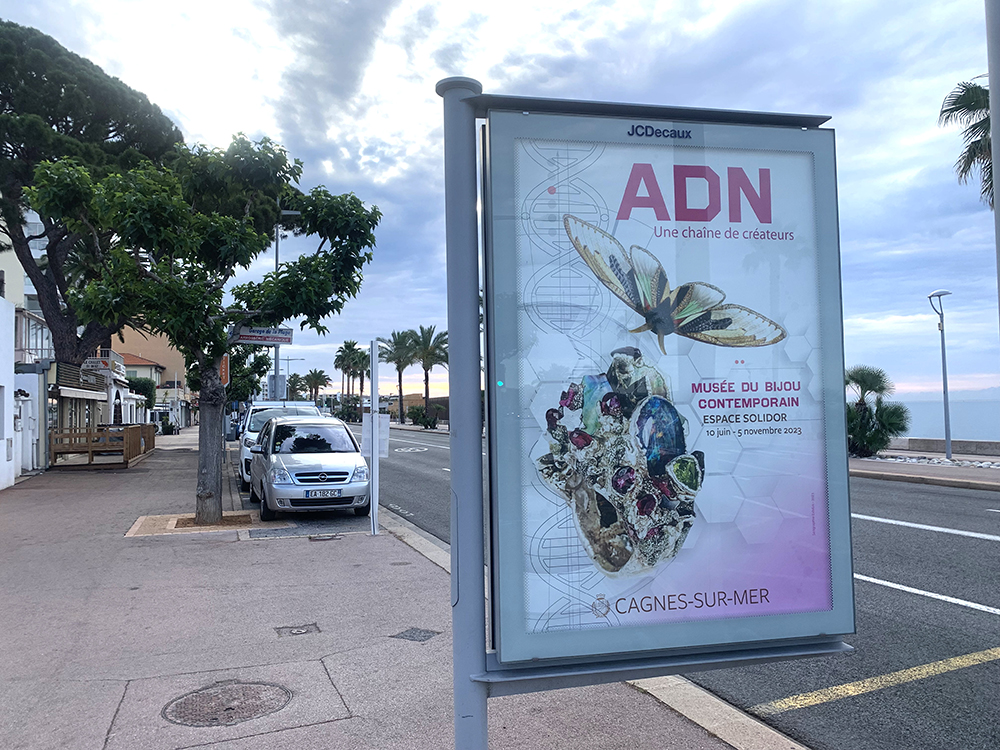 On June 10, 2023, the exhibition DNA, organized by ​​Association Alliages and curated by Juan Riusech opened at Espace Solidor Museum – the only museum in Europe dedicated to contemporary jewellery. The museum is named after the famous cabaret singer Suzy Solidor, who opened an antique shop and a cabaret in Haut-de-Cagnes in 1960.
The first exhibition of contemporary jewellery was shown in 1993 at the Château-Musée Grimaldi. It got a lot of attention and appreciation from the public and laid the foundation of what would become Espace Solidor. Since then the gallery has shown exhibitions with both french and international artists, among them Torun Bülow-Hübe, Karl Fritsch and Frédéric Braham.
I showed a triptych consisting of three brooches. The brooches contain several of my recurring themes; repetitions, animal/nature themes and recycled materials – parts of what could be described as my "artistic DNA".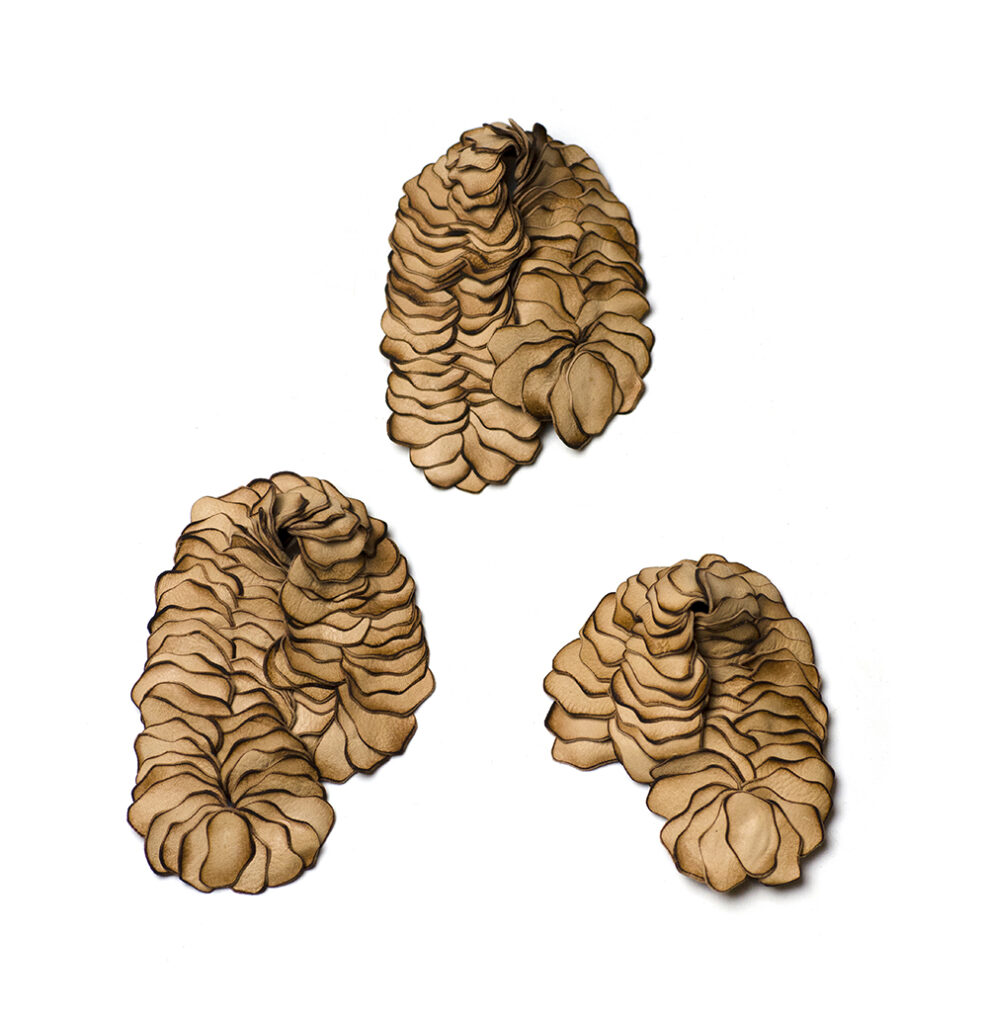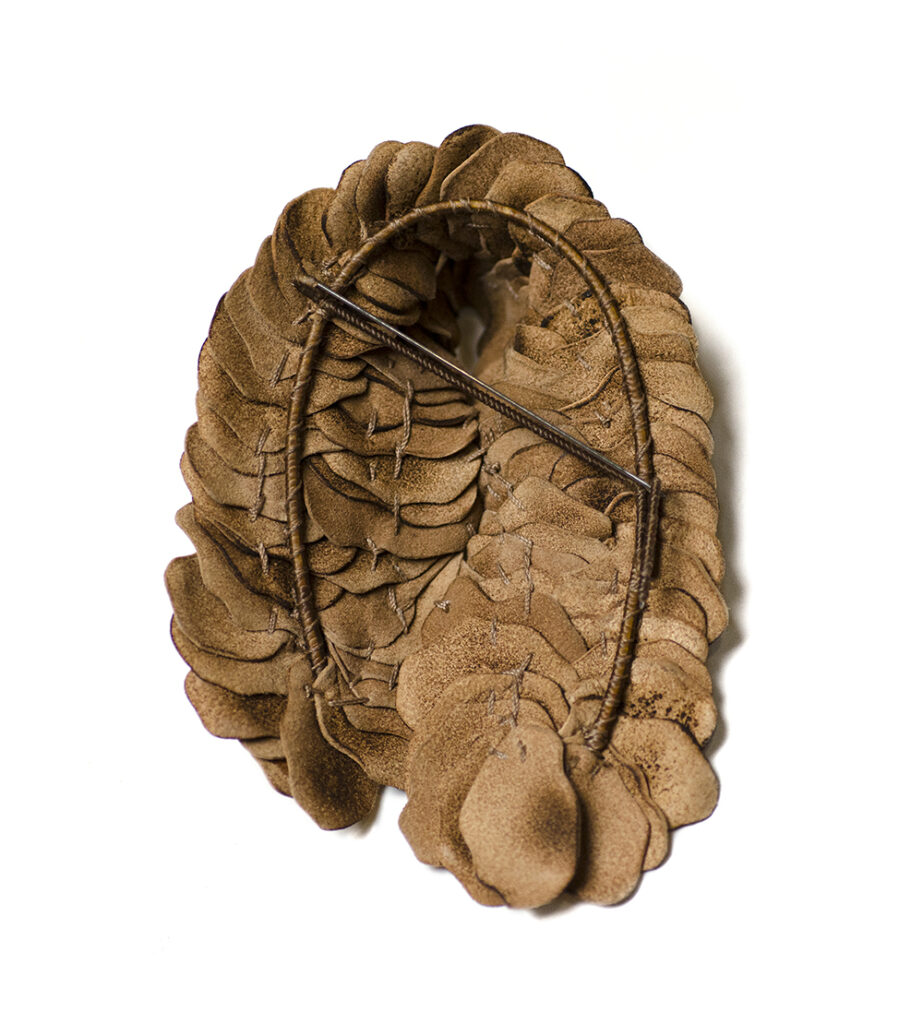 The exhibition DNA presented works by 54 artists from all over the world and many of them had come to take part of the opening. It was a beautiful sunny day with lots of talking, discussing, chit-chatting and laughing. But also visiting some exhibitions together, and eating and swimming.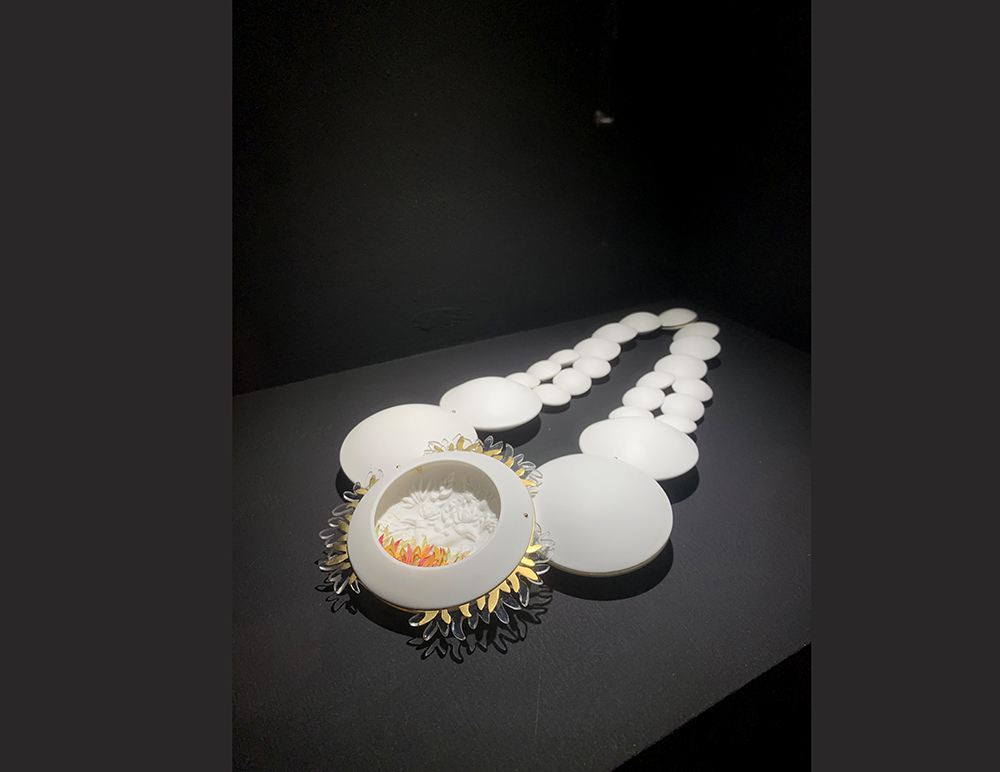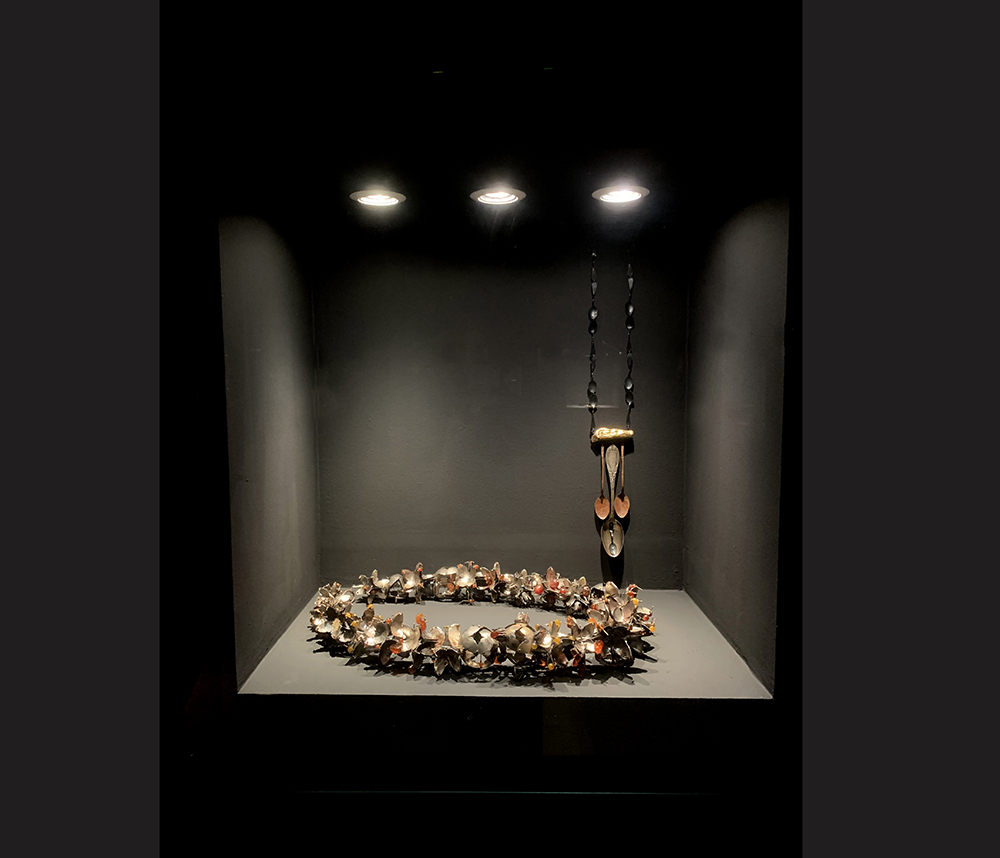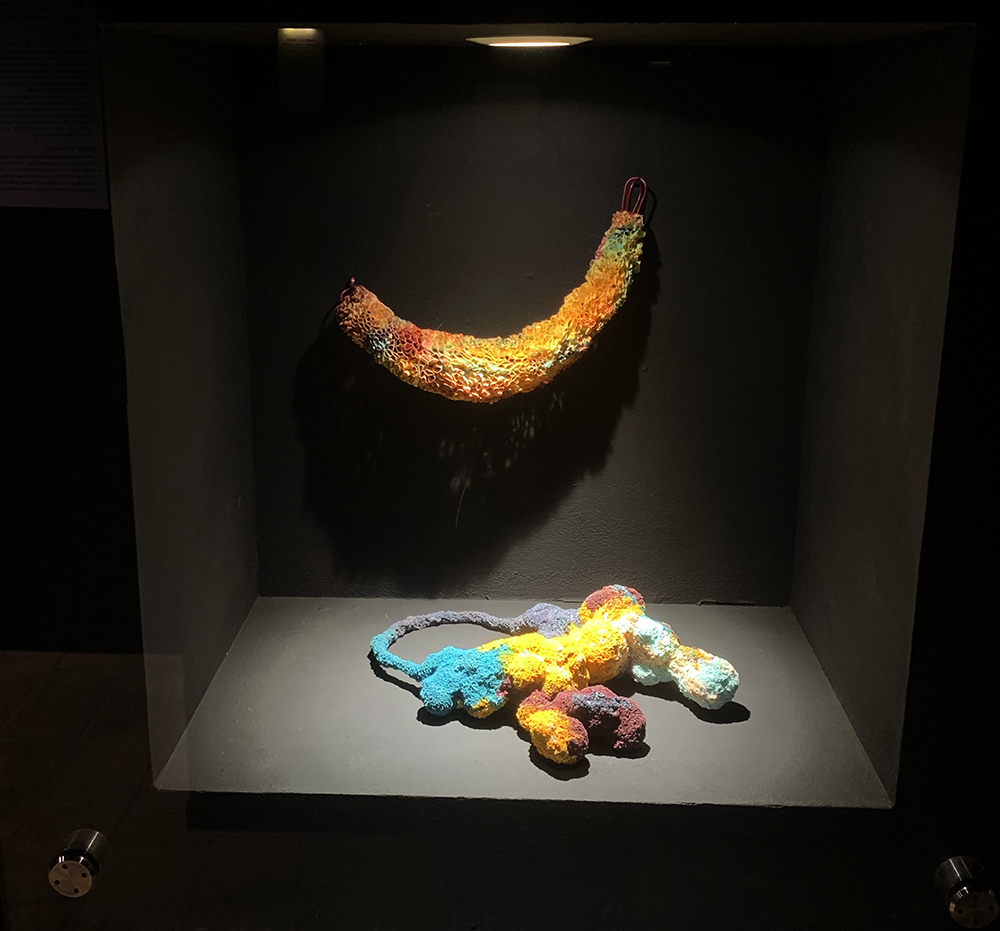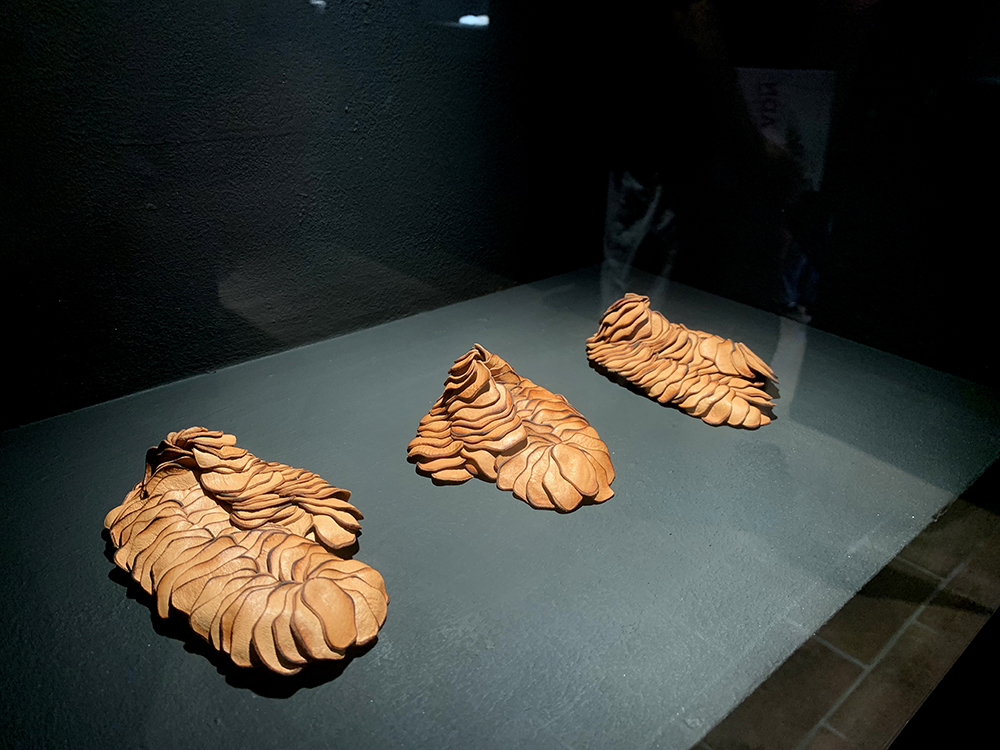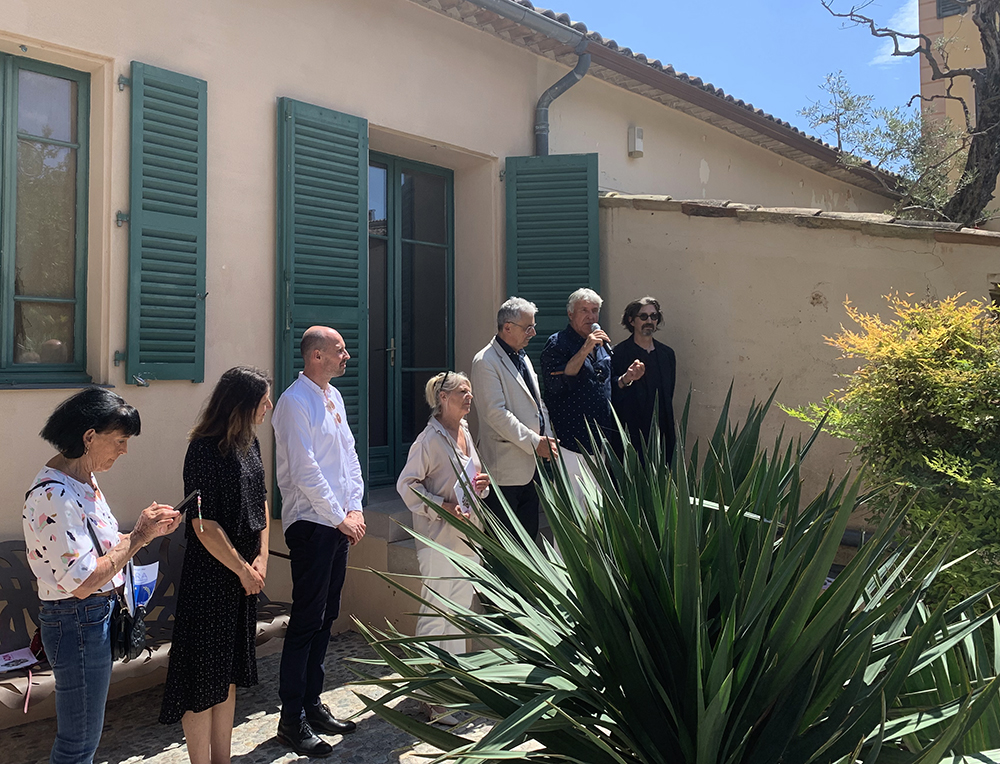 Beautiful speeches by the president of Espace Solidor and the mayor of Cagnes-sur-Mer. My french is a little rusty but the parts I understood felt very thoughtful and from the heart and described the exhibition and art jewellery in general in a very nice and loving way.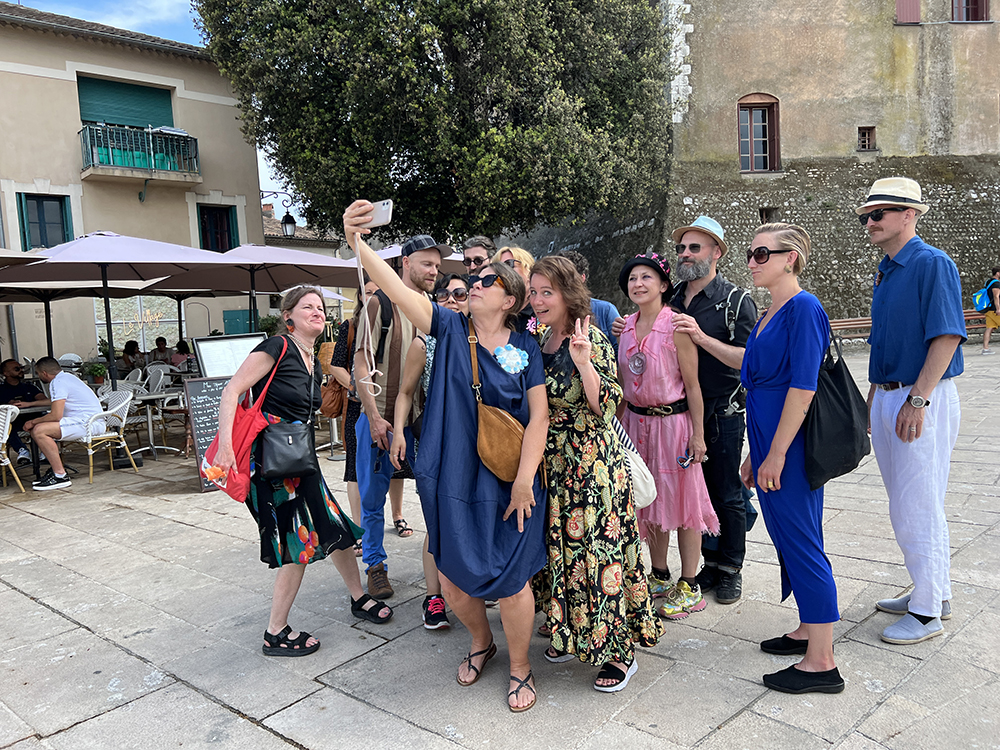 The jewewllery crowd mon dieu – what an incredible group of interesting, knowledgeable, inspiring and fun people! From the left Malene Kastalje, Tanel Venree, Arisa Inoue, Juan Riusech, Anna Talbot, Isabelle Busnell, Sofia Björkman, Maud Traon and me with partners.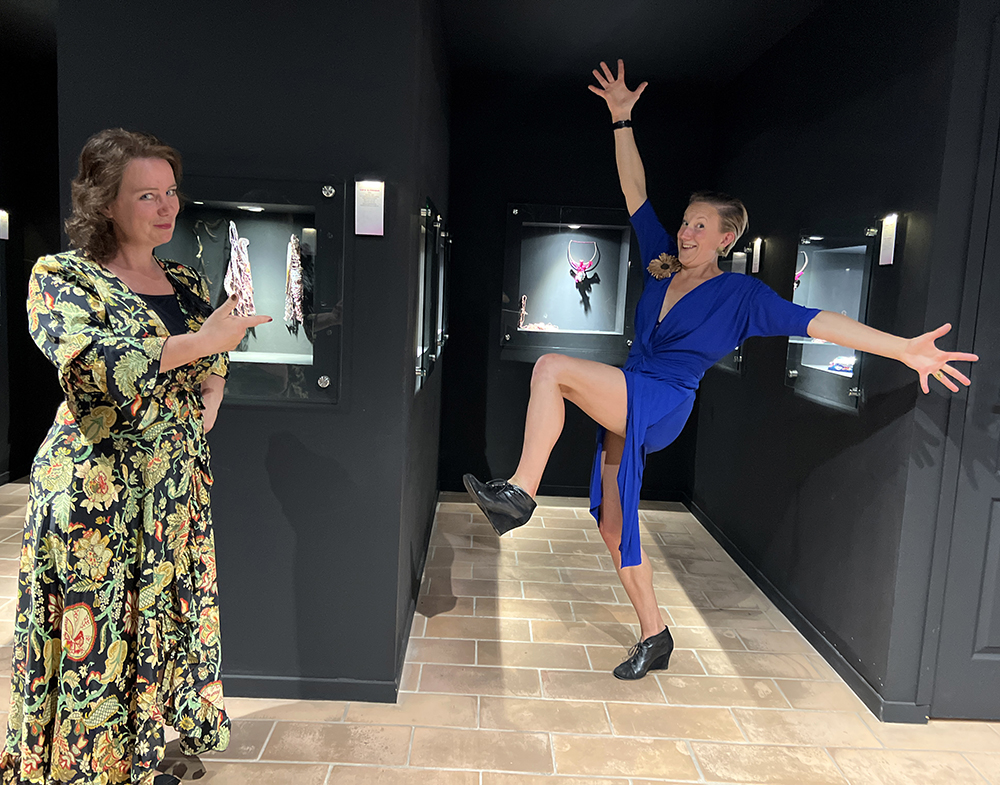 Very proud to be a part of this exhibition together with all these fantastic artists: Isabelle Azais, Raquel Bessudo, Sofia Björkman, Elvire Blanc Briand, Rosa Borreda, Isabelle Busnel, Sébastien Carré, Saydee Chandler, Xenia Deimezi, Nico Delaide, Nanna Doll, Danica Drago, Åsa Elmstam, Esteban Erosky, Teresa F Faris, Fabiana Gadano, Paolo Gambarelli, Spam Glam, Juan Harnie, Yu Hiraishi, Peter Hoogeboom, Patricia Iglesias, Arisa Inoue, Malene Kastalje, Michelle Kraemer, Monique Lecouna, Namkyung Lee, Rikke Lunnemann, Carmen López Sánchez, Marta Mattsson, Viktoria Münzker, Eiko Nakahara, Taibe Palacios, Mabel Pena, Juan Riusech, Linda Savineau, Sara Shahak, Kamile Staneliene, Jason Stein, Claudia Steiner, Anna Talbot, Rho Tang, Maud Traon, Austin Turley, Youjin Um, Charlotte Vanhoubroeck, Tanel Veenre, Nassrin Vessalian, Pilar Viedma Gil de Vergara, Yiota Vogli, Clara del Papa, Ute van der Plaats and Kristýna Španihelová.

Many thanks also to IASPIS who supported the trip to Cagnes-sur-Mer.


OTHER ARTICLES ABOUT: