The Joy Of Repetition – Lahore
I met Amina Rizwan in Munich 2017. She is the professor at the Pakistan Institute of Fashion & Design in Lahore and she had brought her students to the Schmuck week. Amina is one of those people you know you really like after just talking to them a couple of seconds and when she suggested that I should come and teach a workshop at the school I said yes without hesitation. Two years later when i arrived to Lahore it turned out that Amina wasn't the only highly likable person there.
The first two days in Lahore I spent together with Amina and Umar Muhammad who also teaches at the school. They showed me the old parts of the city; the amazing mosaics and decorations in the moscs, an old Hamam with a spectacular acoustic sound construction and lots and lots of bricks.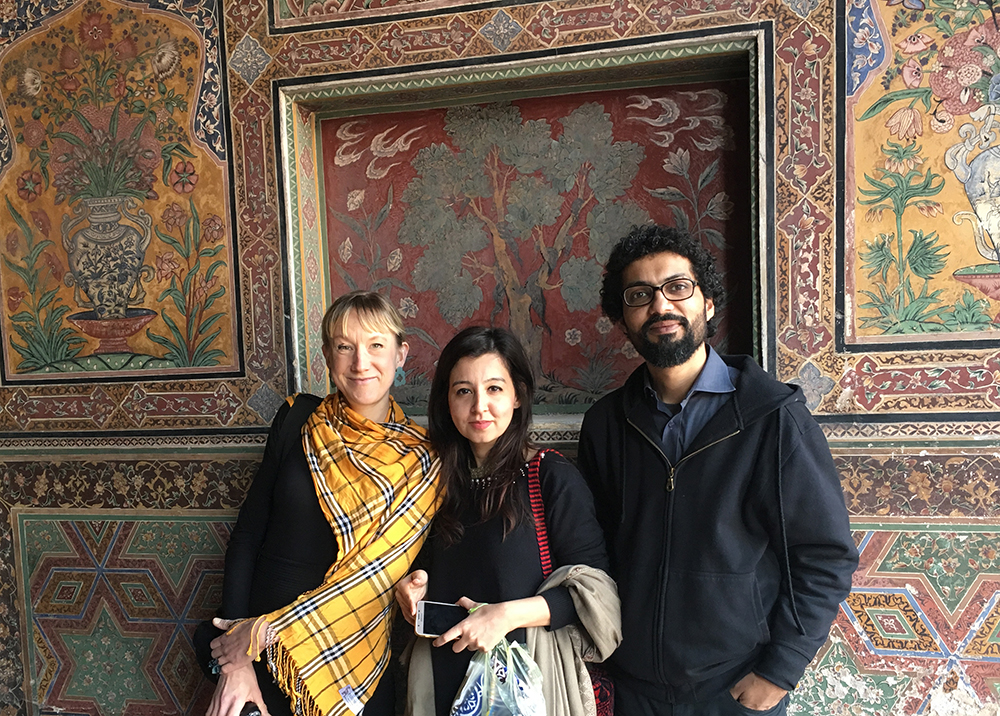 Me, Amina Rizwan and Umar Muhammad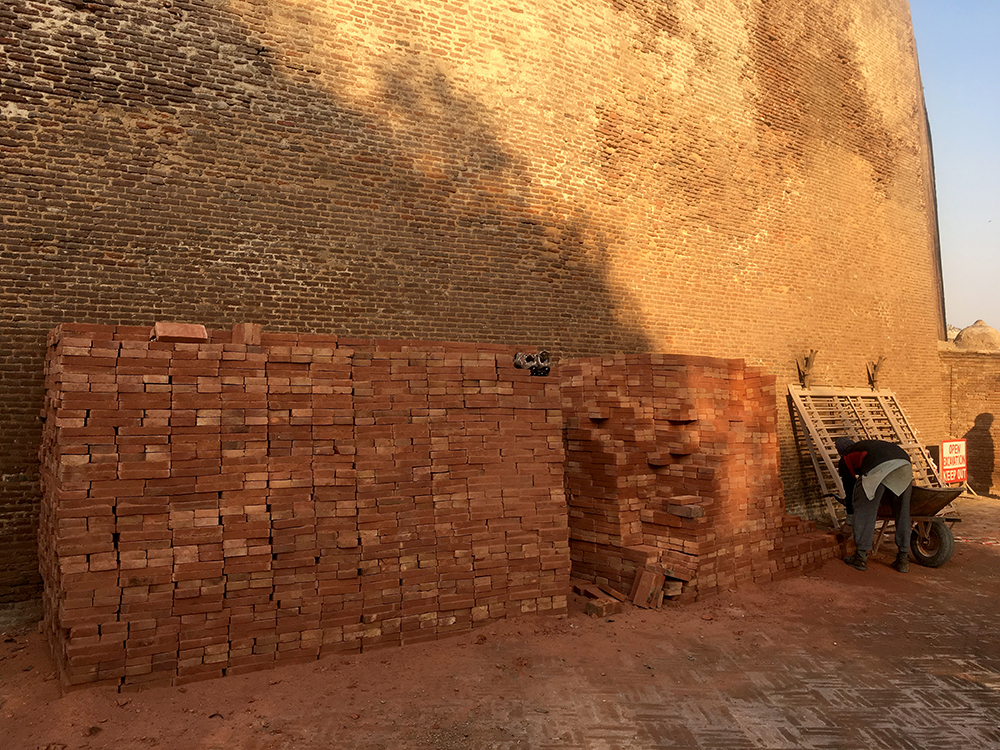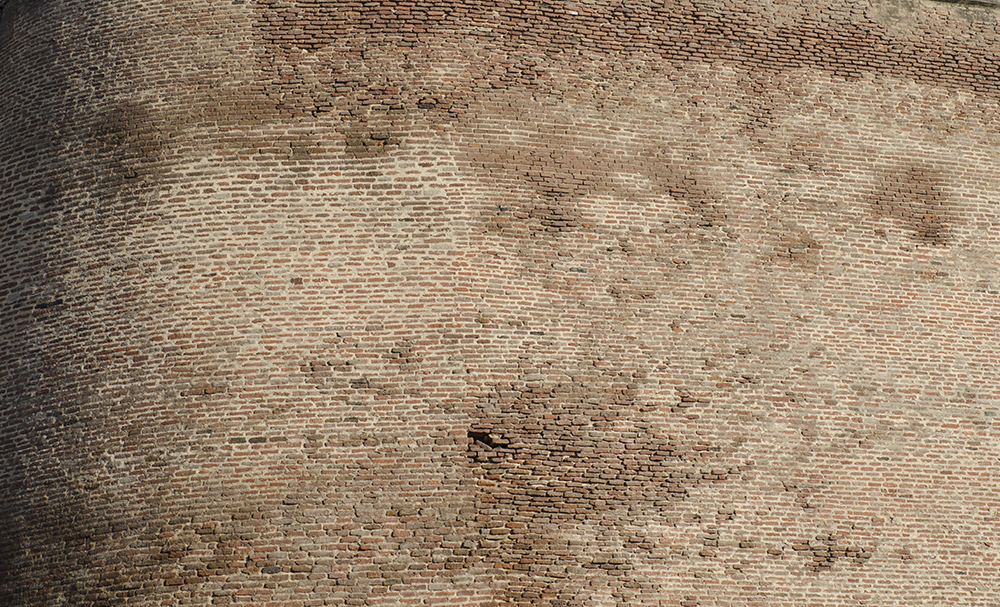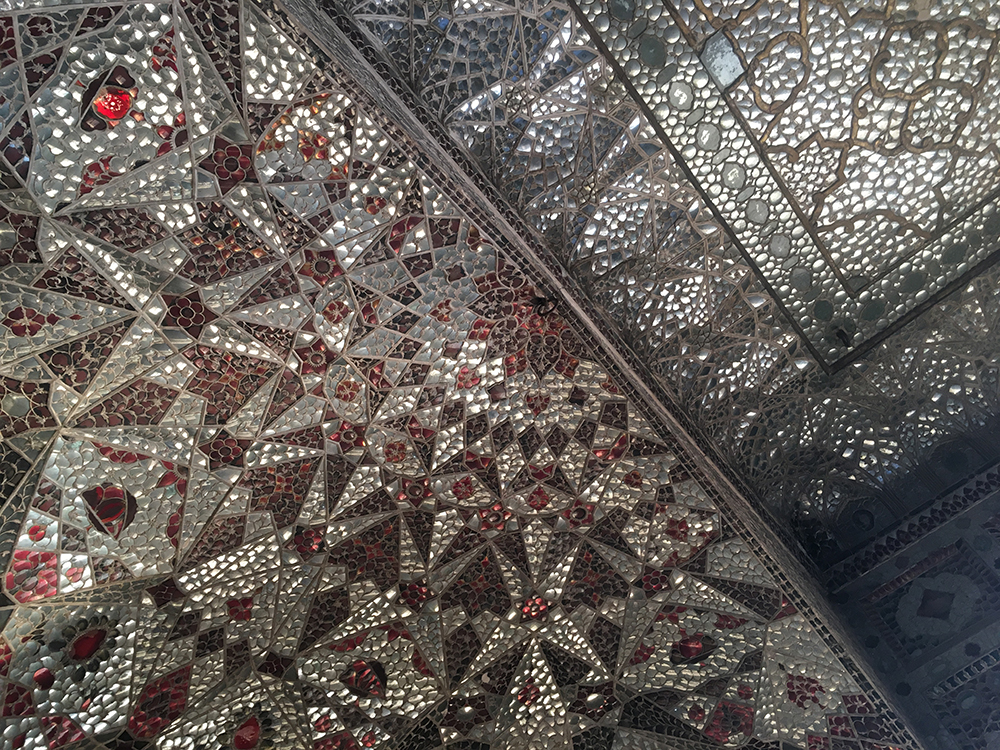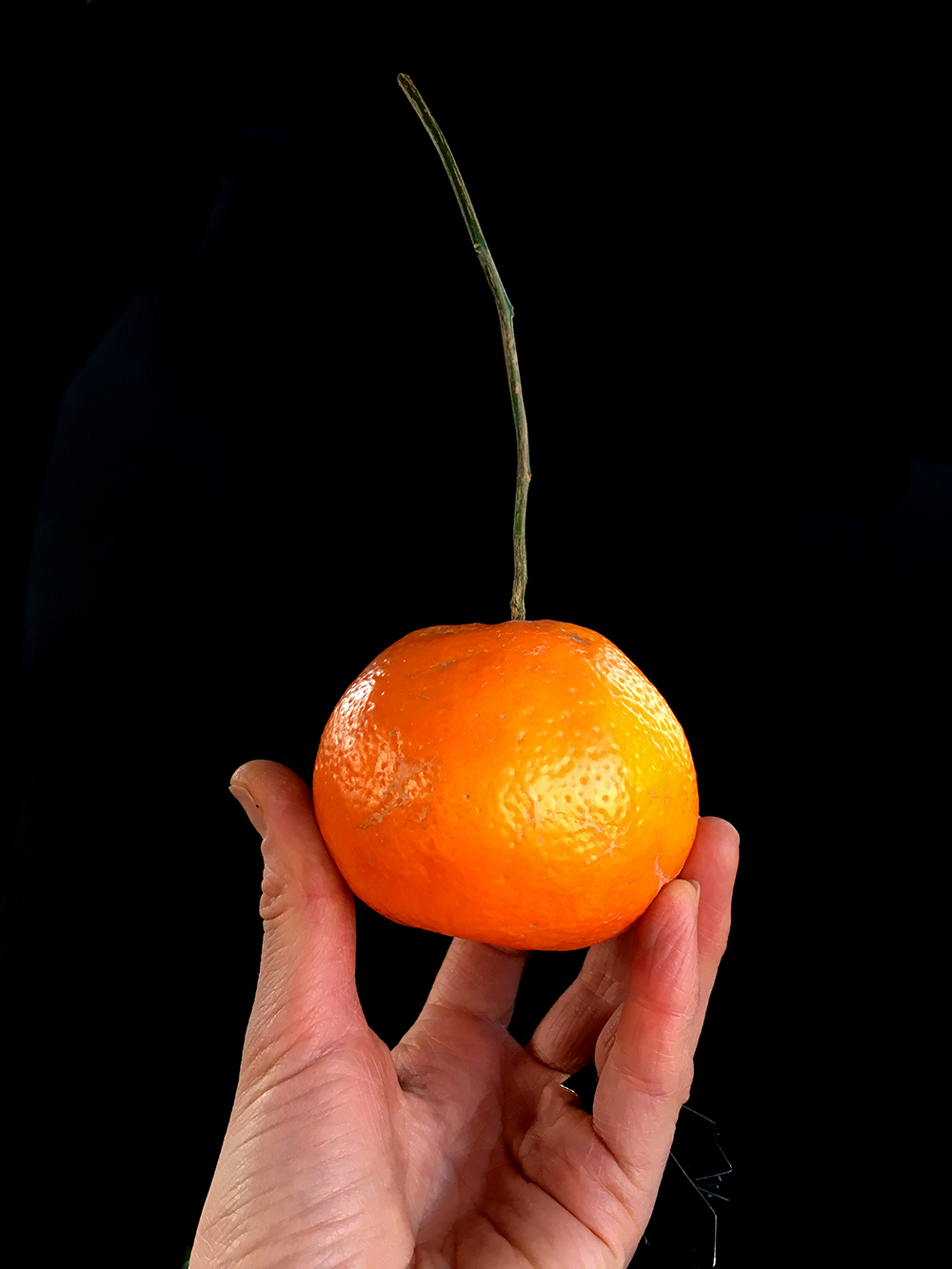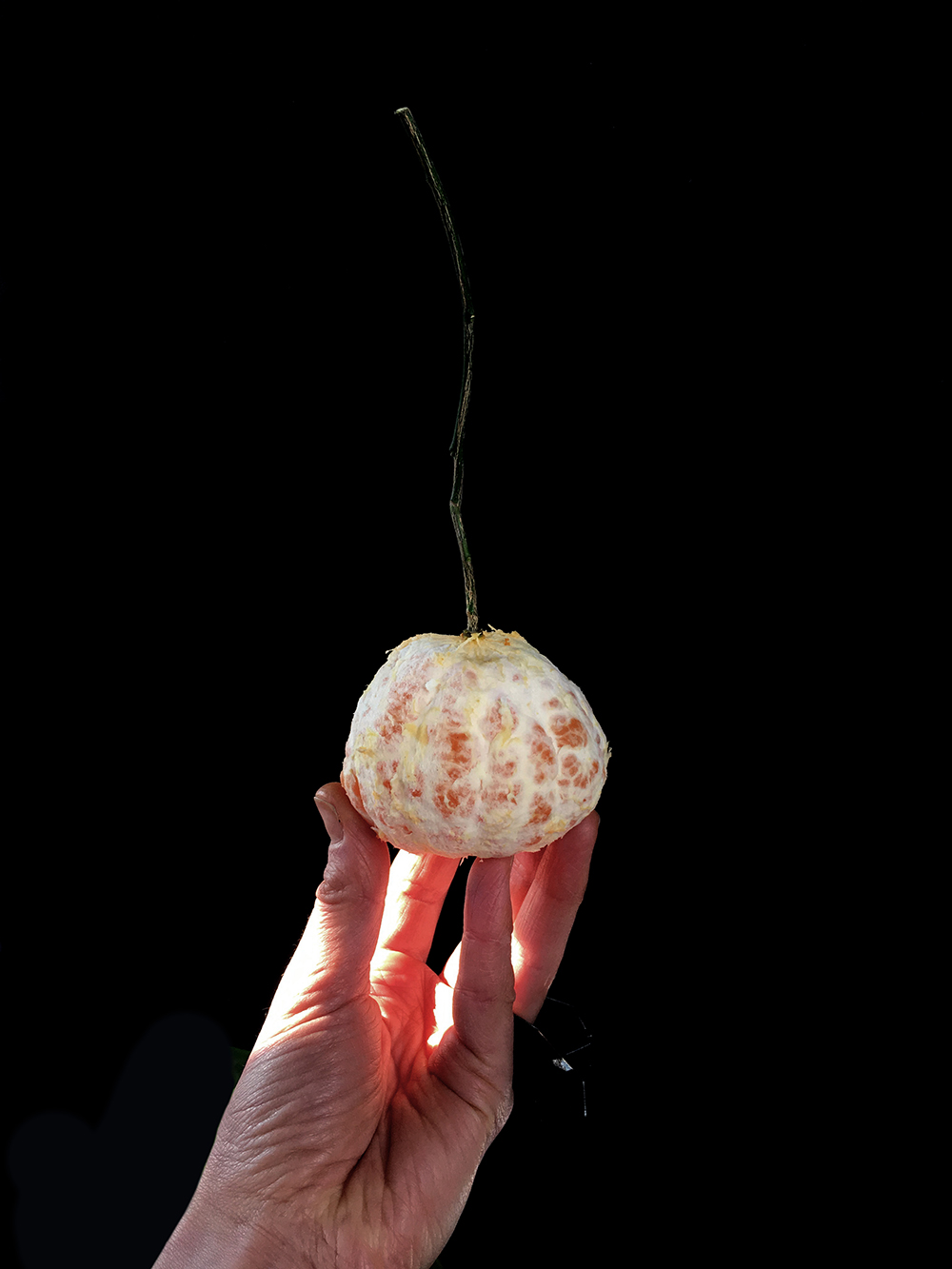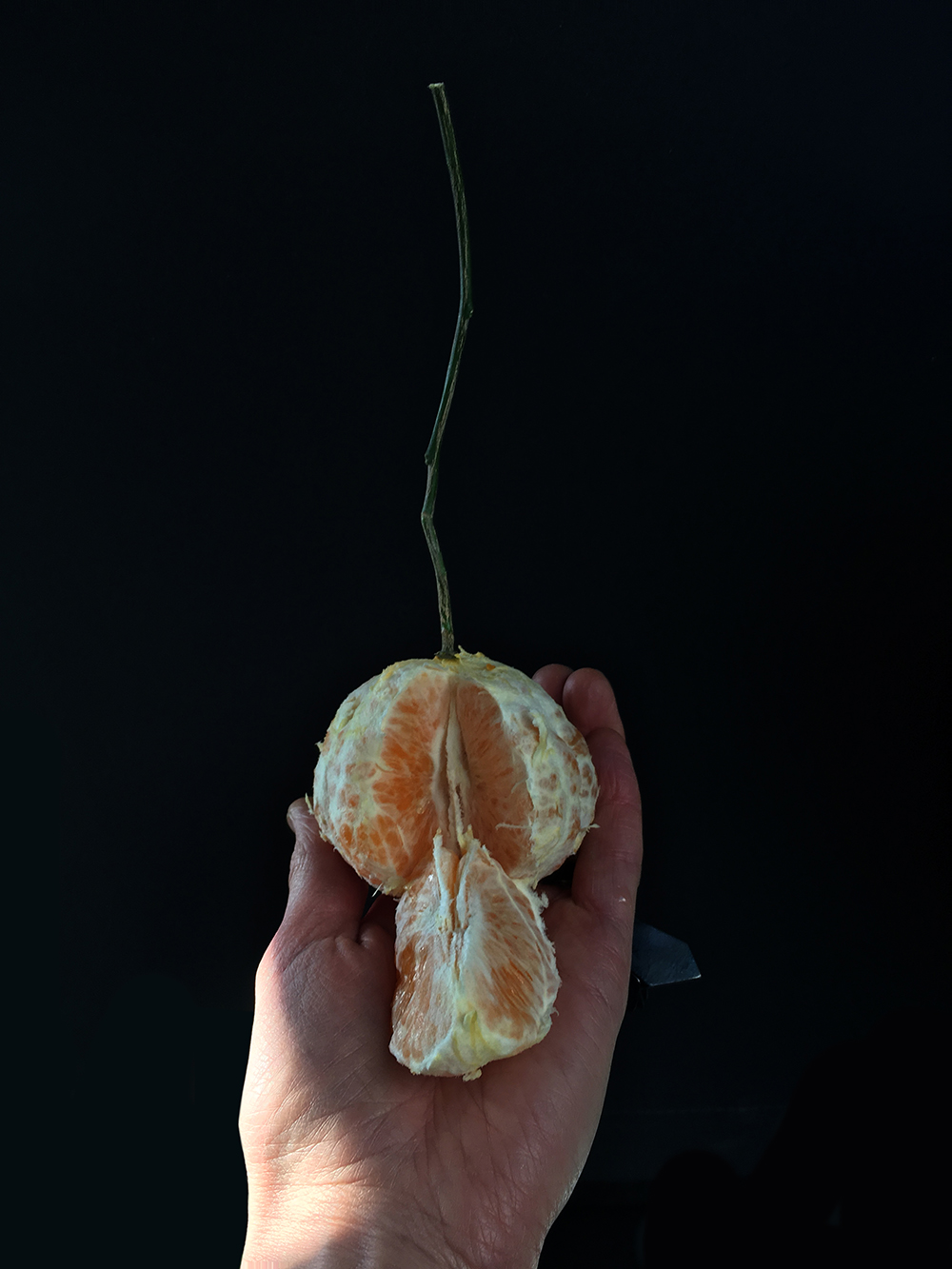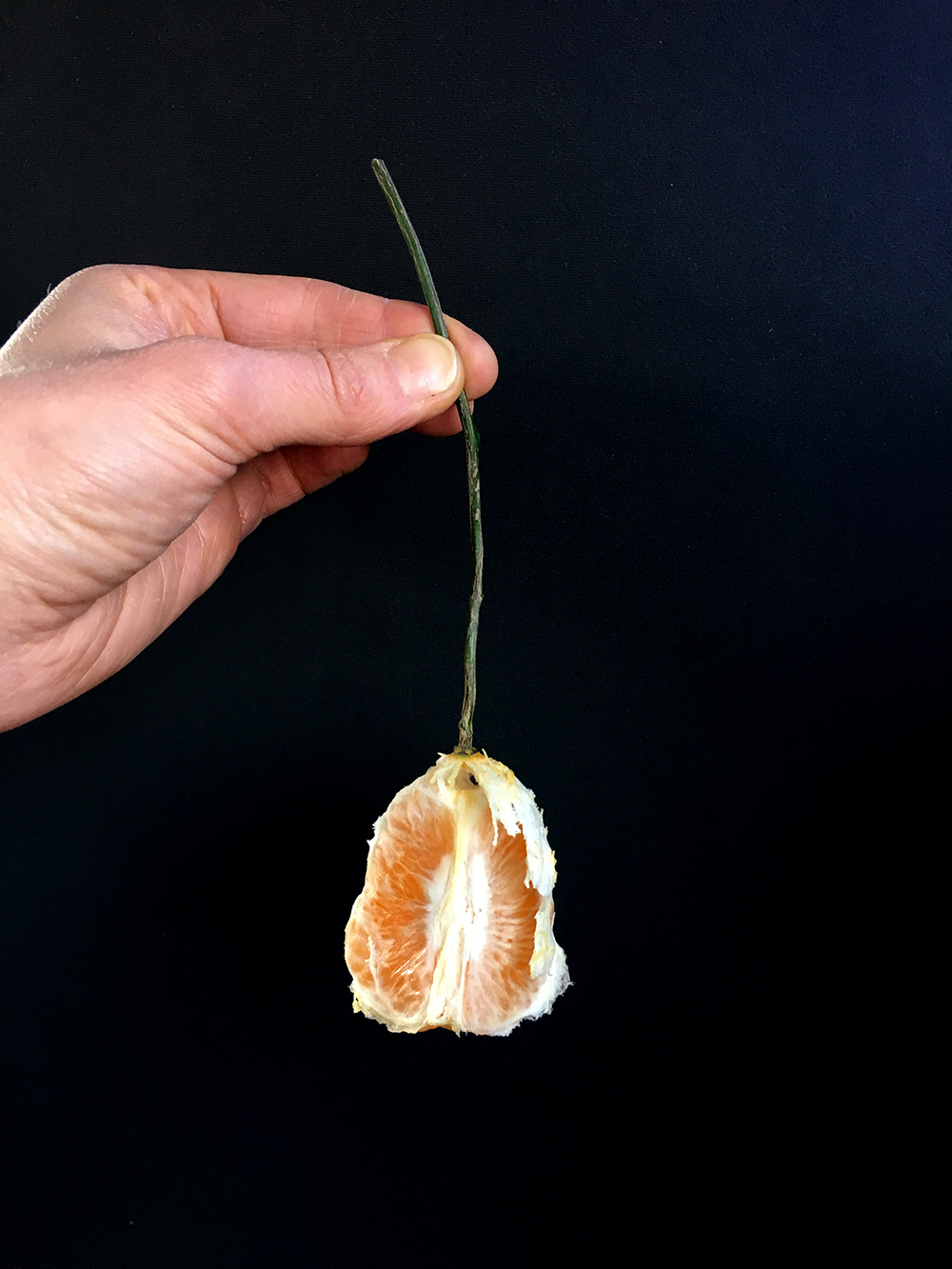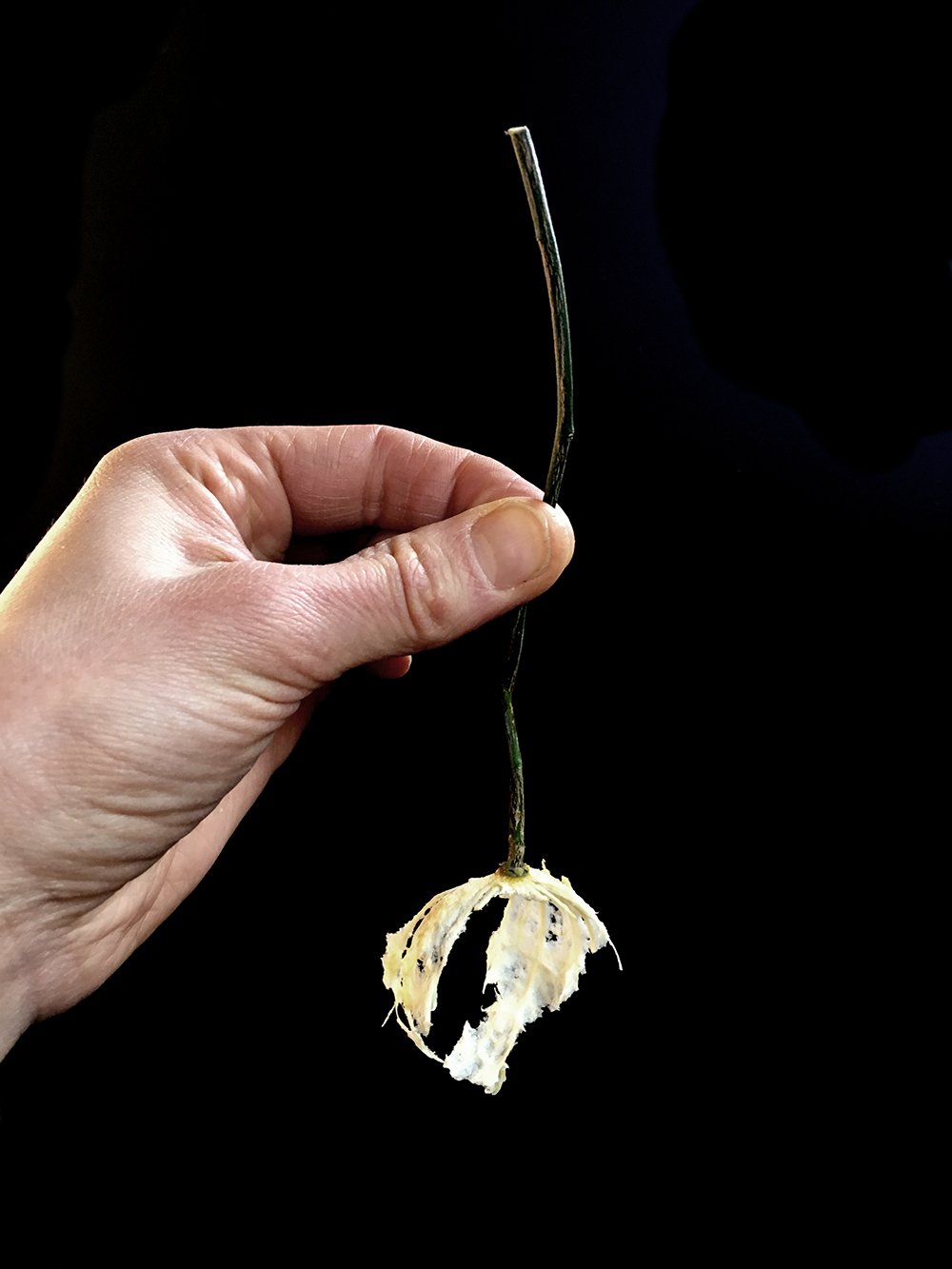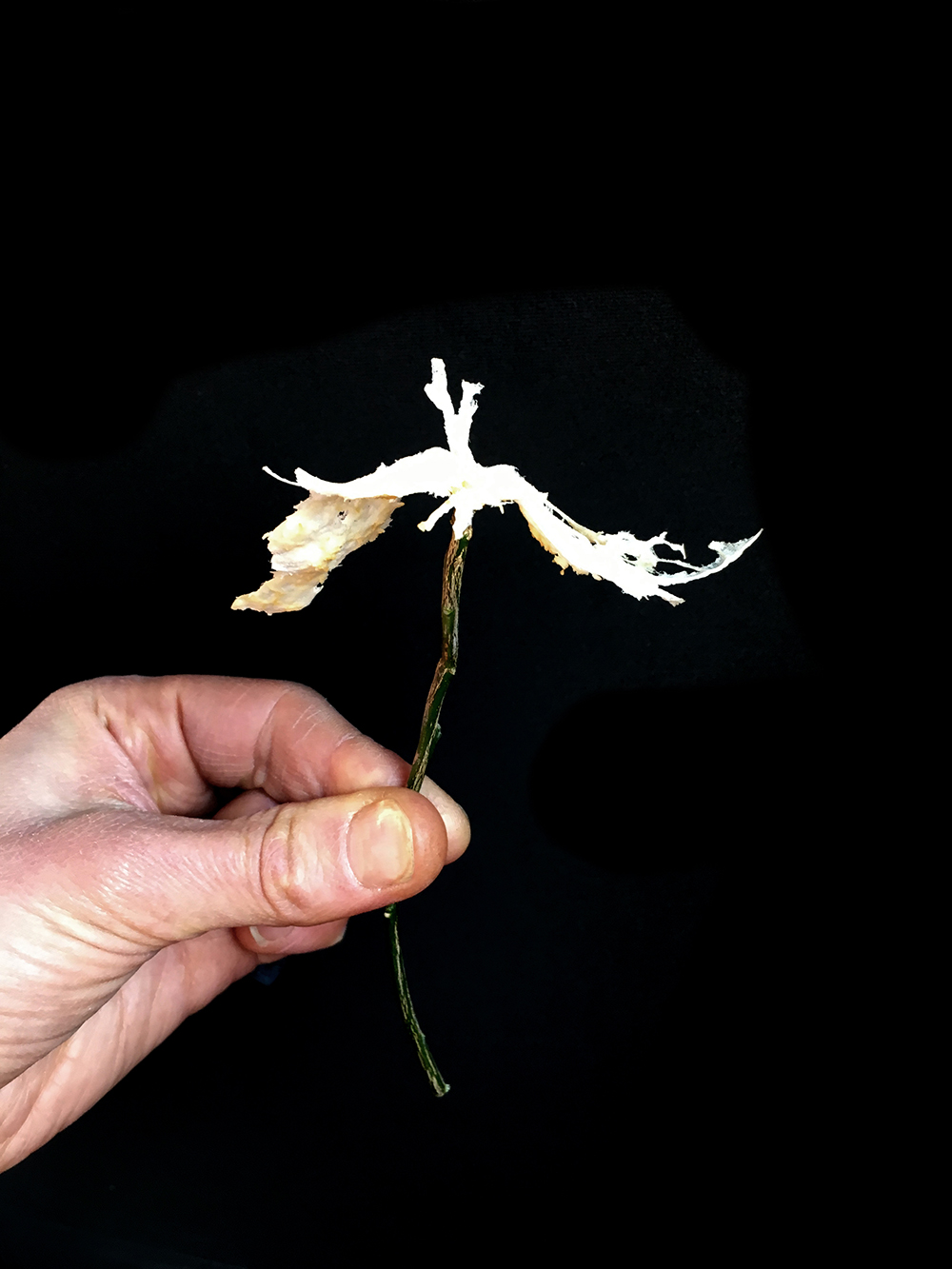 The workshop started on Monday. I was of course a bit nervous, but I after meeting the staff, getting to chat a bit with Aslam about driving a Volkswagen all the way from Germany to Lahore in the 60's, and after seeing 18 pairs of curious and very friendly eyes looking at me in the classroom most of it disappeared.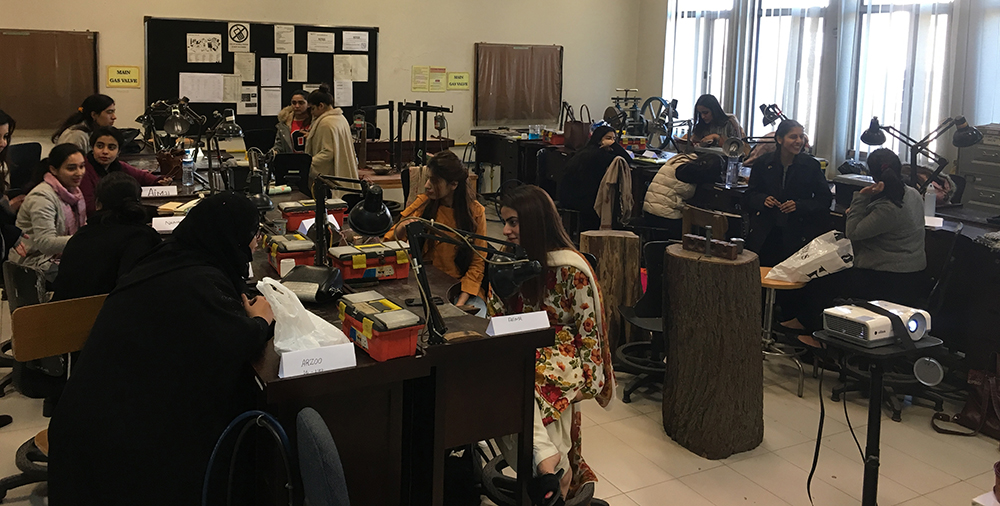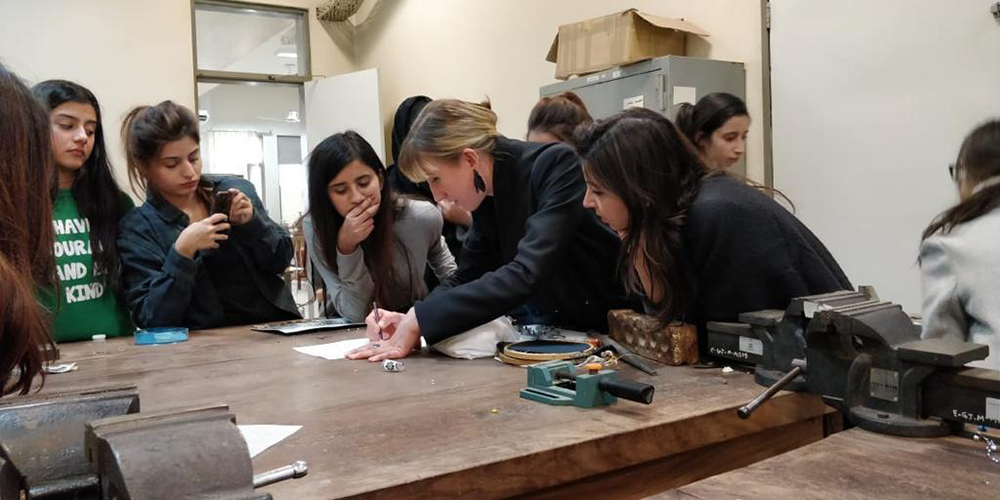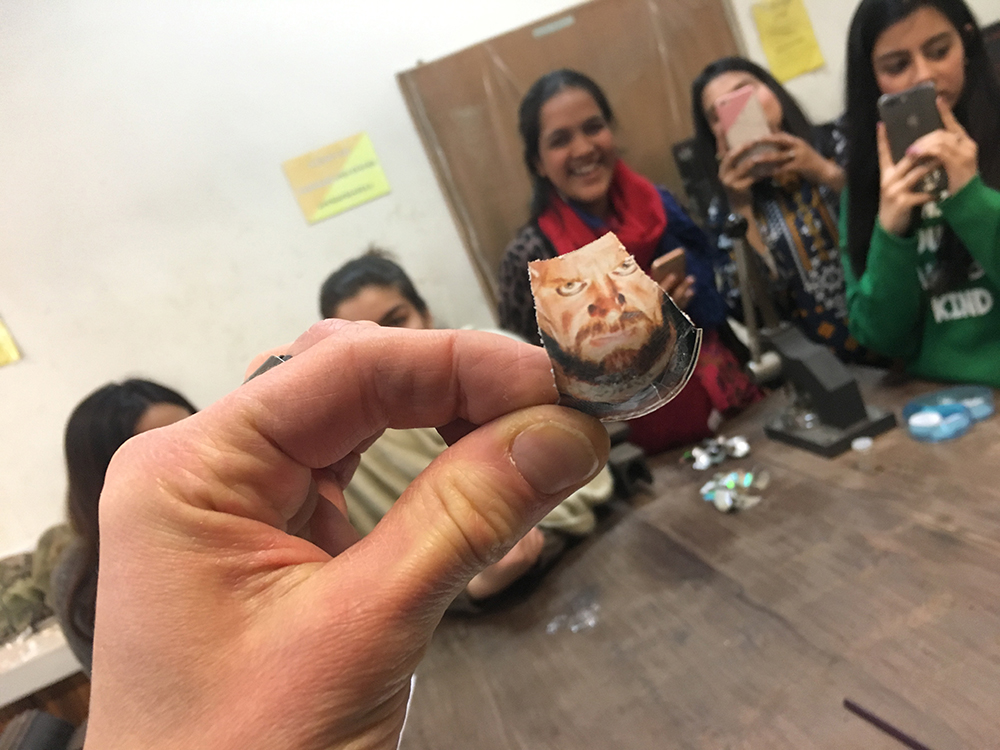 The theme of the workshop was repetitions, patterns and rhythms and reuse of material. After a presentation of me and the theme we started with a short kick-off. The students had been collecting material – material that was to be easily found, leftovers, rubbish and other unused resources. We put all the material on a table and every one got to make a number of fast sketches – a warm up that broke whatever of ice that was possibly left.
The coming days the students got to work on individual projects following the theme. As usual getting going was the hardest part. It is very hard to turn leftovers and cheap material into jewels. Making them out of gold is hard enough, but quite quickly the students started to conquer the materials and I have to say I am very impressed by their work and the way their projects evolved.
We ended the workshop with an exhibition in the school gallery. All the other students, teachers and staff of the school were invited and we also got visits from family and friends. They seemed to be as impressed of the work as I and we got a lot of positive feedback.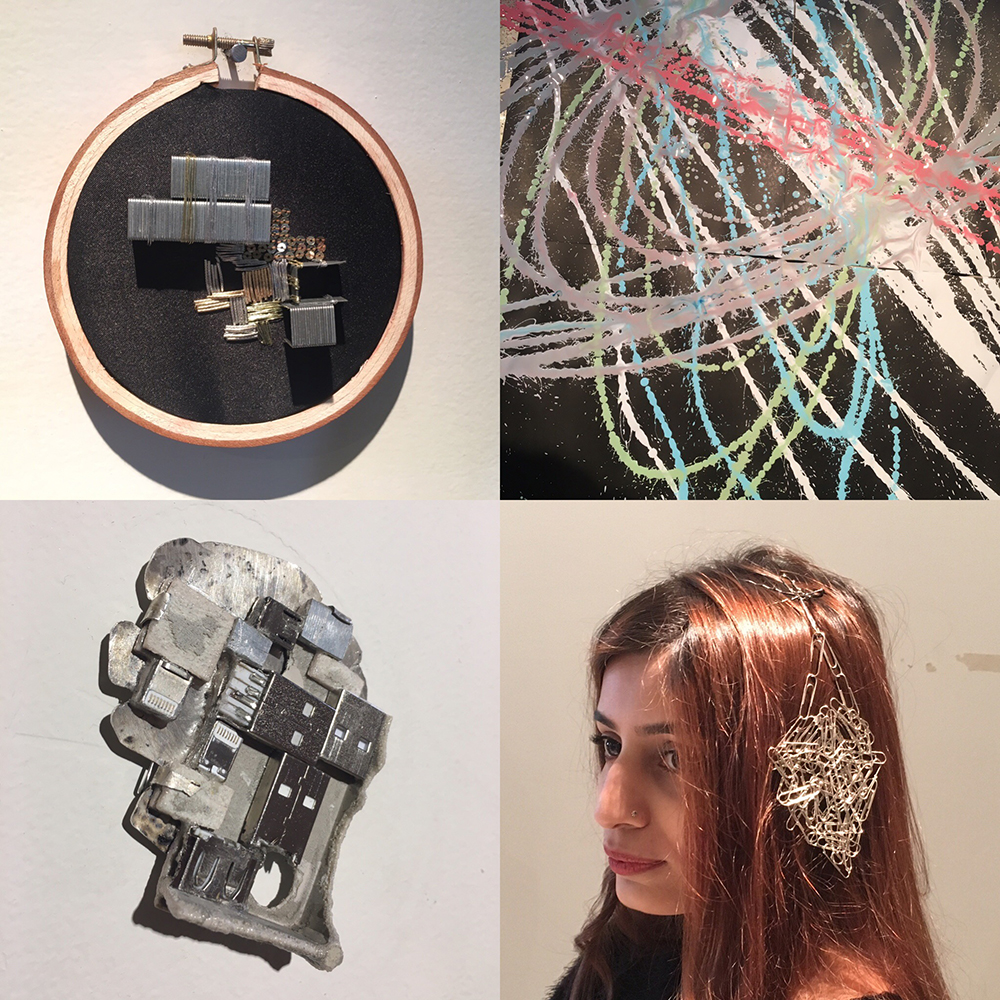 Brooch by Arzoo Saeed, installation by Aimal Aslam, brooch by Nayaab Jabeen and head piece by Mahruk Anees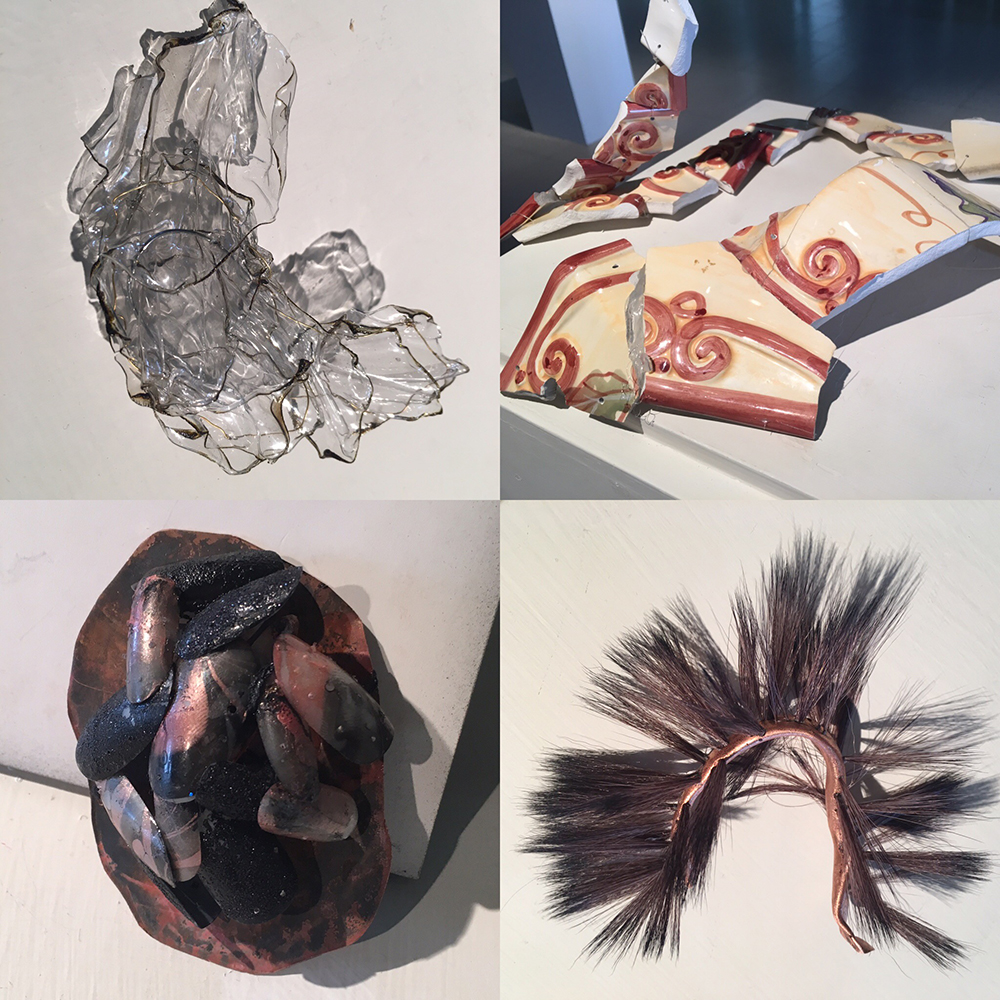 Brooch by Eshba Sohil, installation by Dua Siddiqui, brooch by Sadia Jaleel and bracelet by Momal Buksh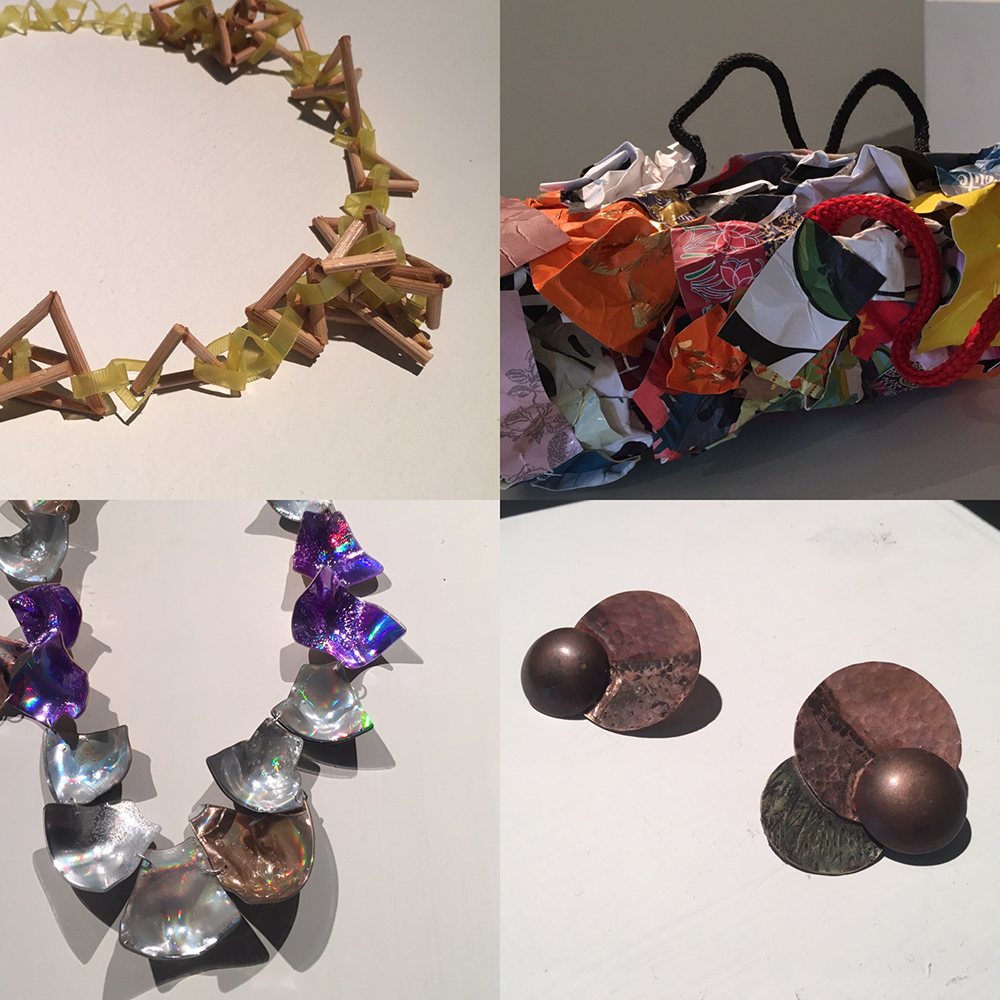 Necklace by Naima Rauf, bracelet by Raman Tariq, necklace by Mustabshara Jamil and earrings by Mehak Sheikh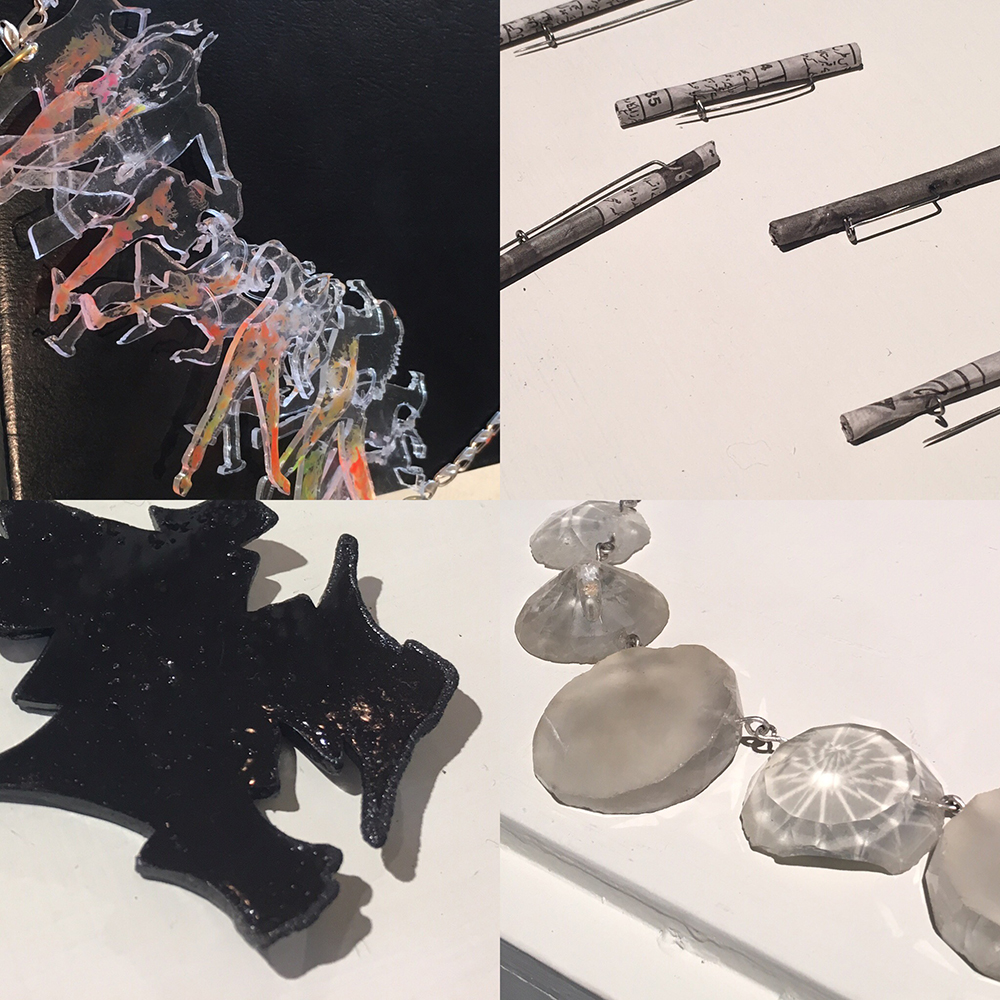 Necklace by Masooma Ajmal, brooches by Mayda Afzal, brooch by Shaiza Tahir and necklace by Aimen Butt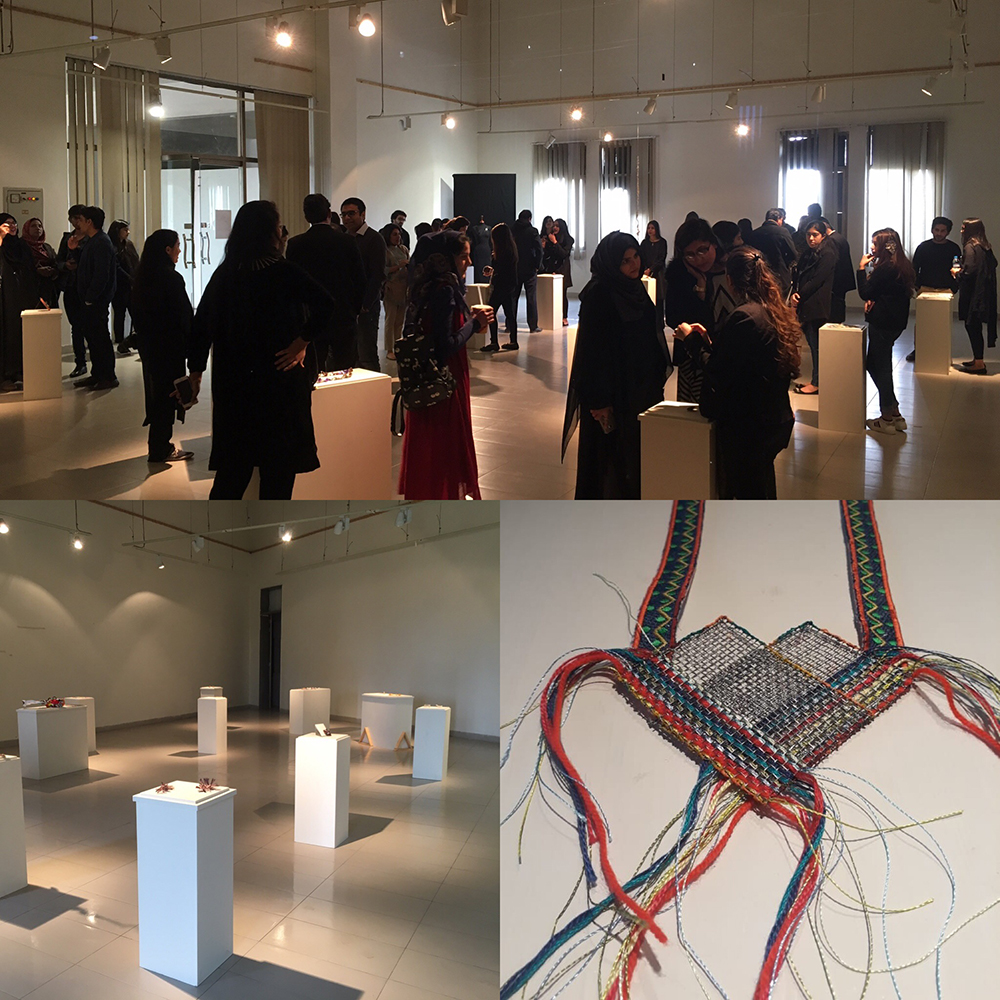 Pictures from the opening and necklace by Summiya Sikandar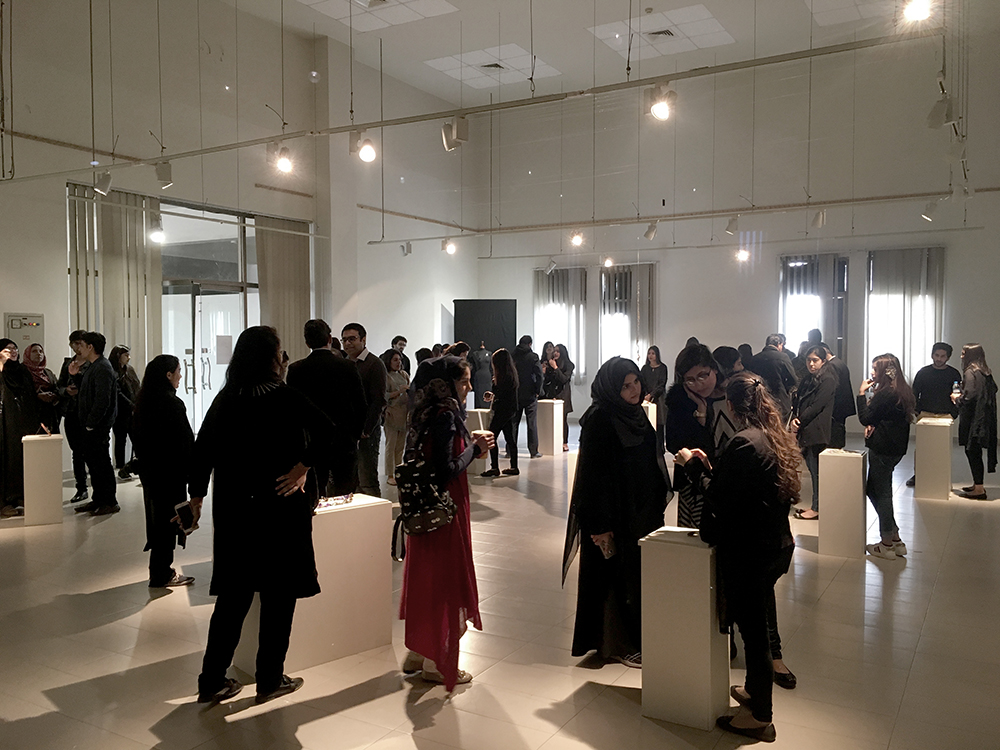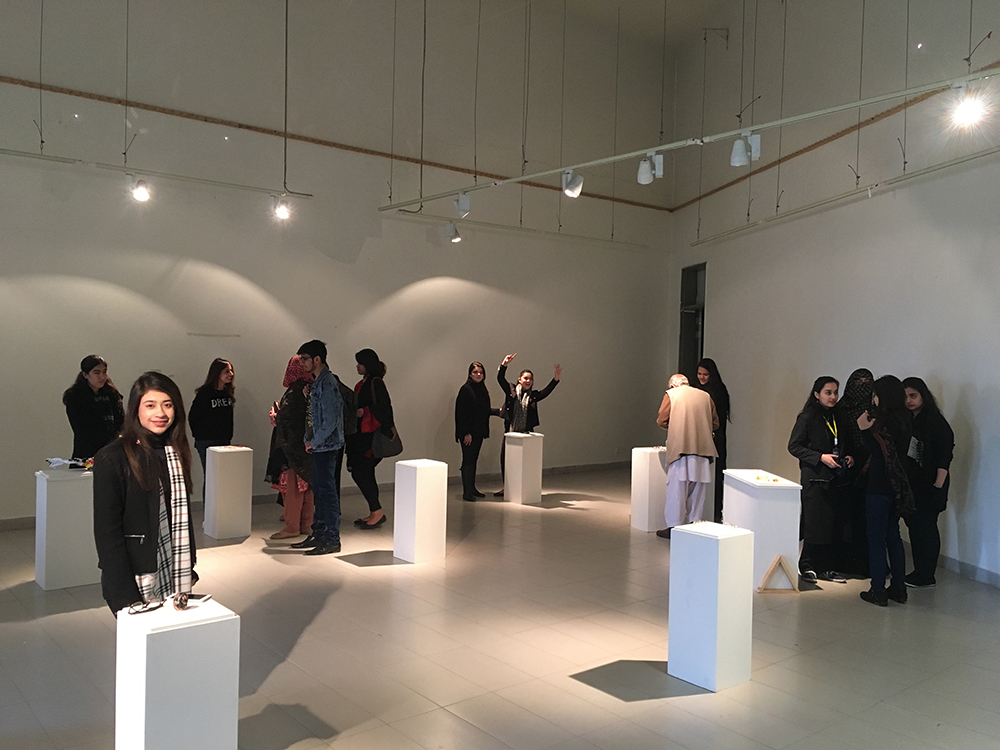 Outside of the jewellery-part, this group of people turned out to be absolutely wonderful, fun and warm hearted people! The brought me out for dinner where they had arranged a vegetarian menu especially for me, we danced laughed and just had a wonderful time together!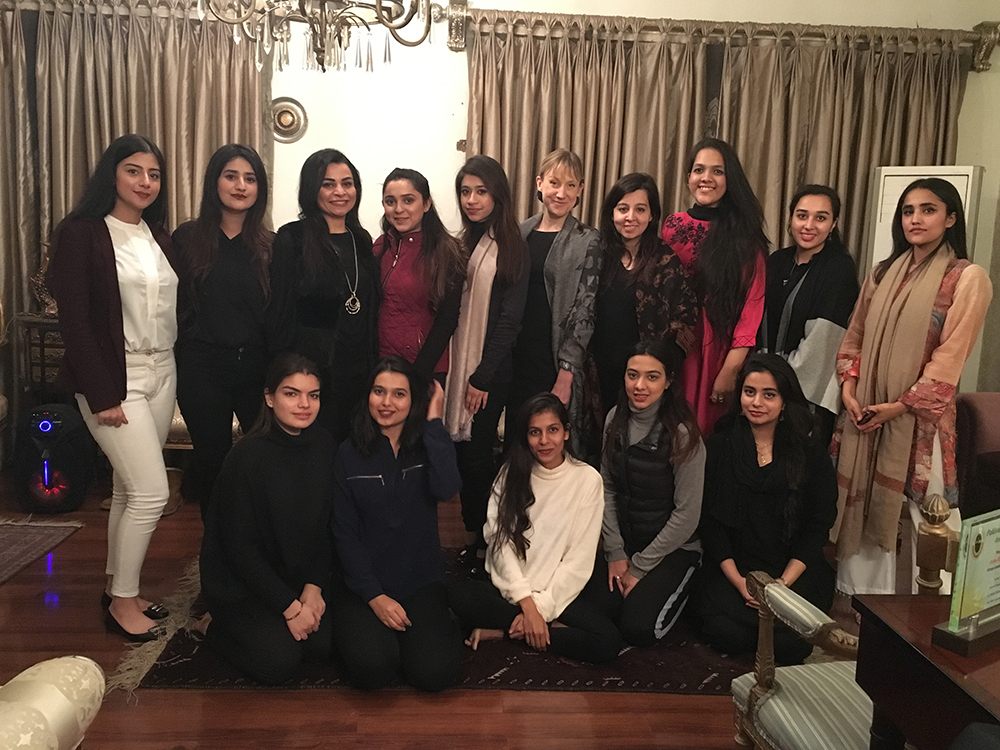 I also would like to say thank you to the staff at the Residency Hotel and the Fount of all Knowledge (aka Junaid Haider) my fabolous driver who gave me an insight of the life in Lahore as a lower middle class – you made this trip so much more interesting than I could expect. We had a lot of good laughs and visiting your home and family was just wonderful!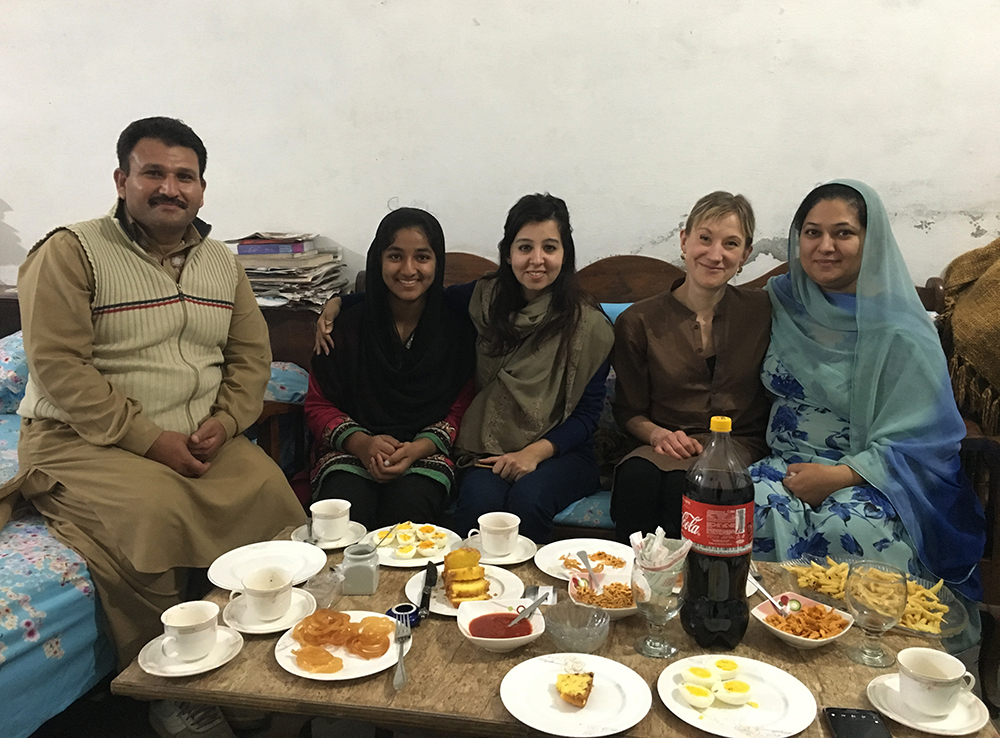 The teachers, the administration, the technicians, and all the other people helping to keeping the facilities and activities rolling – always smiling, bringing me cookies and coffee and making arrangements for me and the students – you are fantastic!
And finally Amina – well I could write one hundred words but for now I think one emoji will have to speak ❤️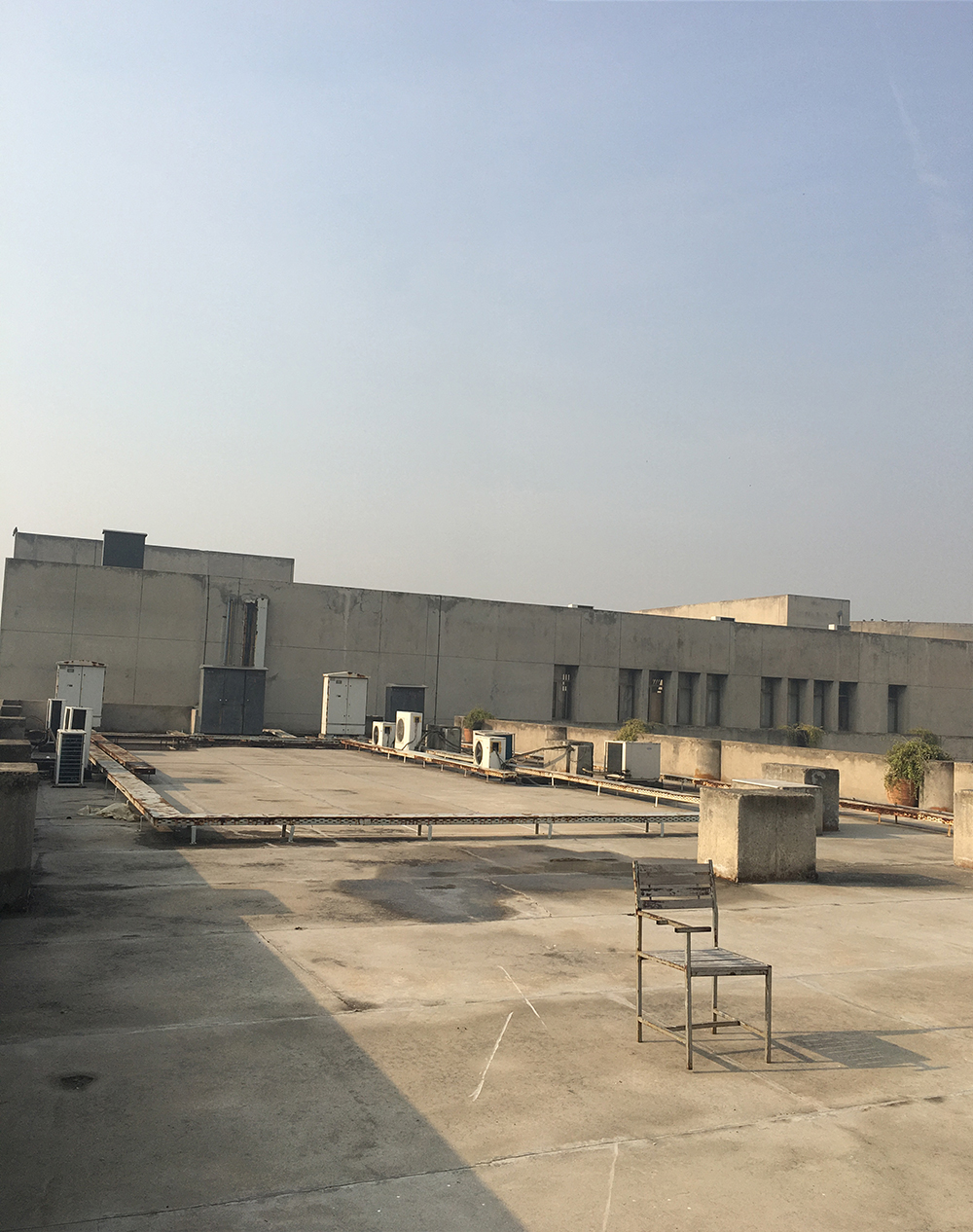 OTHER ARTICLES ABOUT: